My experience with Bring a Trailer dates back to the early days of the site, when it was simply an aggregation of hand-selected, interesting and unique classified ads from around the Internet.

Exactly 10 years ago this week, in fact, I purchased a 1967 Datsun 411 after seeing it featured on Bring a Trailer. Since then, I've listed a couple other vehicles, bid on a few, and helped other folks with their listings as well.

Fast forward a decade, and BaT has grown to be THE authority on online auctions for specialty and collector cars. The site has developed a formula for feeding vehicles into the queue, presenting the pertinent information in a clear yet objective manner, and ensuring auctions are conducted legitimately and professionally. If you've been to a motorsports or specialty vehicle-themed event lately, you've probably seen a BaT display – They're even doing "Alumni events" where past buyers can meet up and display their vehicles. It's an addictive website, and you can get lost reading about unique cars that you may have never known about.

So, when the time came for us to 'thin the herd' somewhat, it was only natural to reach out to the BaT crew to handle our auction. The vehicle I listed is a very special 1973 Datsun 240Z that I felt would be better-appreciated in a more upscale collection than mine. Much like participating in a Concours event, this was a 'bucket list' item for me. I wanted to present a vehicle that would get a ton of attention and possibly set a high-water mark for Z values. BaT was the place to make it happen.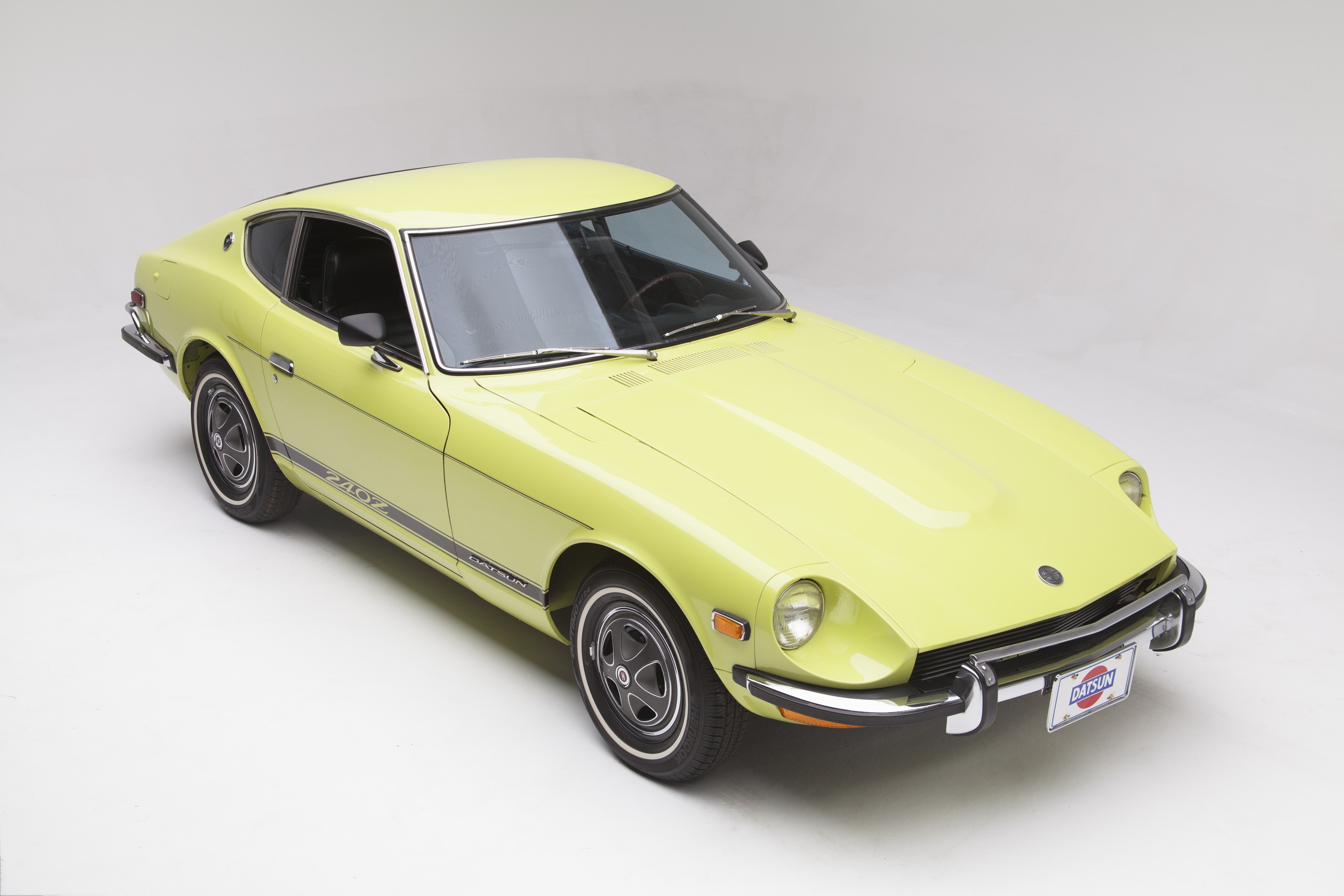 The first order of business is to do your research. Read lots of auction listings for cars similar to yours. The Auction Specialists are helpful, and they're a great resource as well. Reach out to past sellers and ask tons of questions, and most of all, emotionally detach yourself from the process. Once you click the "List" button, it's a business transaction – nothing more, nothing less.

However, that's not to say it can't be an enjoyable experience. Prepare your listing, and present it in a systemic format: Describe the car's history, the exterior, the interior, the drivetrain, and the engine condition in chunks of information. Then, go through that information, and for each fact, imagine someone responding, "Prove it." You'll need documentation of all claims – for example, I struggled with the fact that I couldn't *prove* all my weatherstripping was original. It is, of course, but proving it is a different story. I could provide paint thickness readings to support my assertion that the paint is original… but if you're going to claim something like, "rebuilt engine," you'd better have receipts.

Truth be told, most of us don't want to read the descriptions. We want to see pictures. This is where, in my opinion, most sellers miss out. When I listed my '73 240Z, I did not want to get to the end of the auction and think, "Man, I could have done a better job with [whatever]." I decided to go all-out. With that in mind, I located a professional photo studio here in town and hired a professional photographer. Total cost for this? Under $900. In hindsight, I can tell you this: Save your awful cellphone photos for a Craigslist ad. If your car is worthy of being sold on BaT, hire a pro. Also, do NOT, under any circumstances, edit or doctor your photos. Misrepresentation is grounds for legal action, and there's simply no reason to go that route. If your car needs work, do the work.

That brings me to my next point: What if your car has flaws? We've all seen online ads that conceal or fudge the truth when it comes to a car's condition. Why be that person? I made it a goal to highlight, even overemphasize, the flaws on my car. This way, potential buyers can decide if it's a "dealbreaker" or not. That's their decision to make, not mine. Again, misrepresentation can expose you to liability, so err on the side of honesty, always.

Once you've submitted your description and photos to the team at BaT, they'll review it and let you know within a couple days if it's worthy of listing. At that point, you'll need to decide whether your auction will have a reserve price. A reserve is the minimum amount that must be bid in order for your vehicle to sell. Obviously, keeping the reserve reasonable generates more activity and more bidding, whereas a reserve that's too high can frighten off potential bidders. One more thing to add about reserves: The BaT crew is pretty good at this. My experience has been that while they'll encourage a slightly lower reserve (in order to keep sales percentages up), they're usually right on the money – no pun intended. Work with your Auction Specialist, and you'll find a number that makes sense. The reserve on my car was obliterated before 24 hours had passed, so if you're confident in your car's value, maybe you run it without a reserve… again, talk to your Auction Specialist.

You'll then get a draft of your auction ad copy. Typically, it's ready to go as-is. Read it carefully, make sure everything you wanted to highlight is present, and ensure accuracy. Suggested changes, if appropriate, are then edited in by the Auction Specialist, and you'll get a copy of the revision to approve. In a few days, your auction will go live!

Also, don't forget – the auction runs for seven days. Consult the calendar and work with your Auction Specialist to make sure you'll be available and free to answer last-minute questions and watch your auction close – It's a lot of fun, and you don't want to be stuck in traffic or getting a root canal on the last hour of your auction!

OK, let's get to the bread and butter of what makes BaT such a unique and addictive venue: The comments section. For each auction, there's a place for comments, and there are a few things to keep in mind: The inhabitants of the BaT comments sections are often more knowledgeable than the seller as to the specifics of any given car. Sellers who strut in with derisive responses and a know-it-all attitude can quickly find themselves in the midst of a school of piranhas. This is not the place to be Mark Worman, because no one cares about your intimate knowledge of obscure minutiae. This is an auction site.

Certainly, as with any venue, there's likely to be the occasional troll – but it's best to let the other commenters police the section. As a seller, your job is to remain polite, modest and honest. Snarky replies, deceptive statements, and rudeness can torpedo an auction with a quickness. You never know who's on the other end of the last comment, so save your sarcasm and witty comebacks for Facebook.

Once your auction is loaded and running, it's important to monitor the comments, so that you can respond to questions in a timely manner. During this time, it's a good idea to share the link to your auction on social media, especially on pages relevant to your particular vehicle. I got very fortunate with mine, as it was picked up right away by Yahoo and Car & Driver. Coupled with several strategic shares on Datsun sites, it went viral pretty quickly.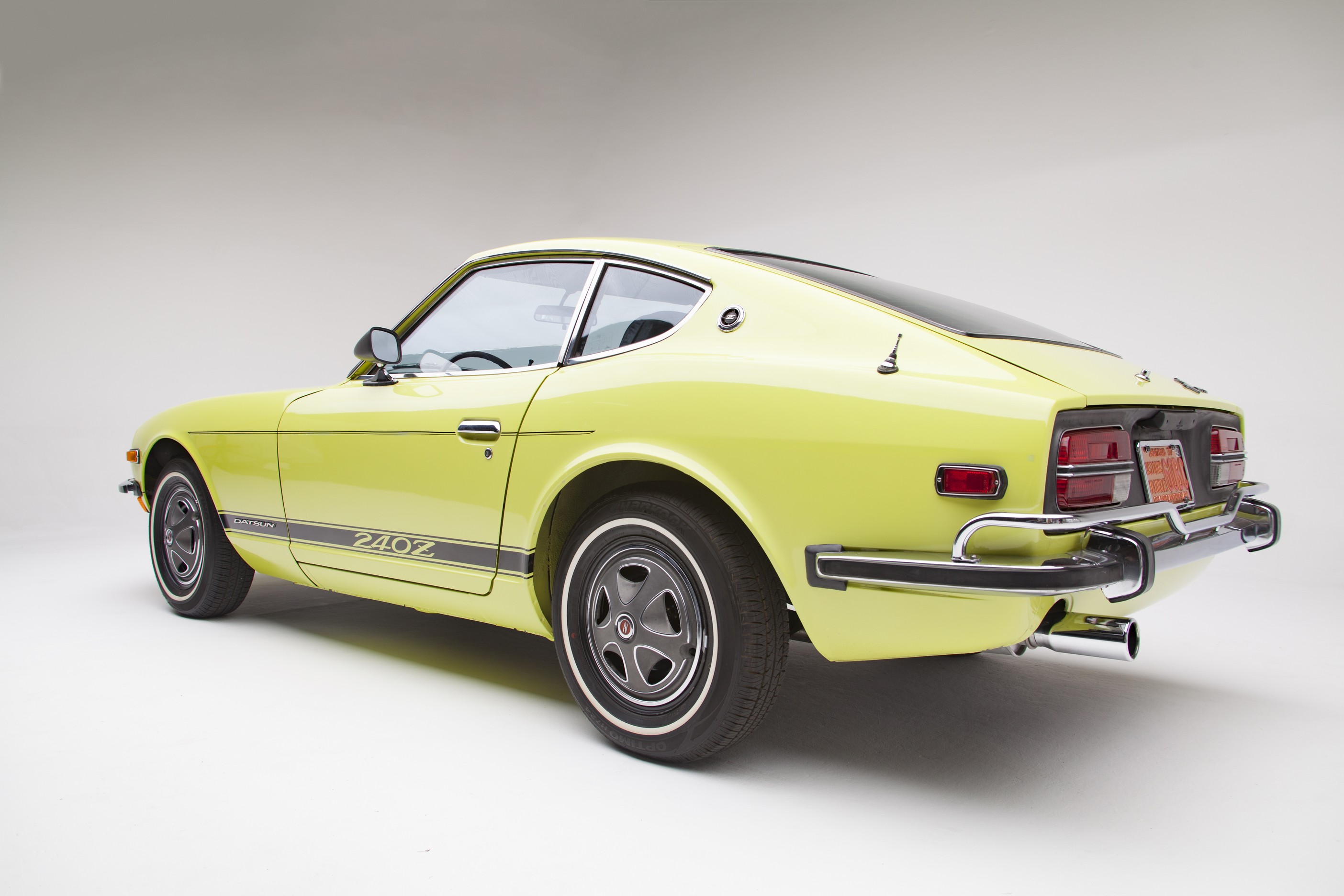 If you've done your best, you'll see some bids roll in. Resist the urge to over-promote, and don't worry about the slow pace of bidding – it's totally normal for most auctions. For this one, my reserve was obliterated on the first day of the auction – but I've also seen some go stagnant until the last day. With that being said, BaT operates their auctions with a "soft close." This prevents last-second "sniping" of an auction. If a bidder enters a bid within two minutes of the lot's initial closing time, a two-minute extension is added on. The auction will not close until bidding is static for two minutes. On one of my auctions, the bidding nearly doubled in the last two minutes (which stretched out to almost 20 minutes)!

At the end, take a deep breath and remain gracious, regardless of the outcome. You never know when you might want to list another vehicle (or bid on one), so thank the commenters and be sure to congratulate the winning bidder. In my case, the sale price broke the previous record for sale of a '73 Z, so that'll be a neat little achievement to enjoy for a while (although I suspect that record won't last long).

Special thanks for this auction go to Mike Barron, my Auction Specialist, Lucas Lee at FromTheBumper.com (for the amazing photographs) and the team at The Studio in Tempe AZ. Even bigger thanks to my wife, Becky, for all her support through the preparation and selling process, and my right hand homey, Jason McCoy, for imparting tons of wisdom and pointing out each thing I did wrong.

If you're looking to thin the herd, offload Grandpa's barn-stored classic, or find your next collectible, you could do worse than browsing through Bring a Trailer. Thanks for reading!