In early January I began the process of painting and detailing the engine. Though the engine block was Chevy Orange when I bought the car, I was told by Craig Sparks that it should be black. Likewise, the bell-housing cover had just the natural aluminum finish of the casting, though they came from the factory two ways, natural and painted black, with the word Scarab showing through in silver.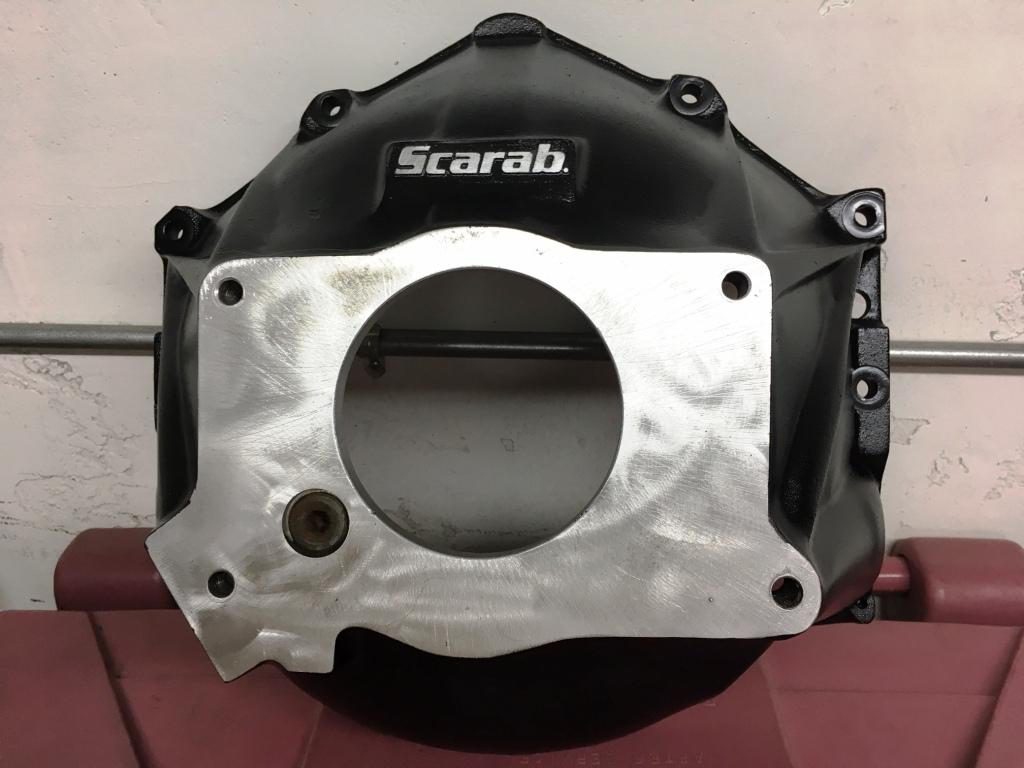 I elected to take the latter approach to follow the monochromatic theme. I also decided to buy the Chevy 350 engine stainless bolt kit to have fresh hardware to enhance the look of the completed motor.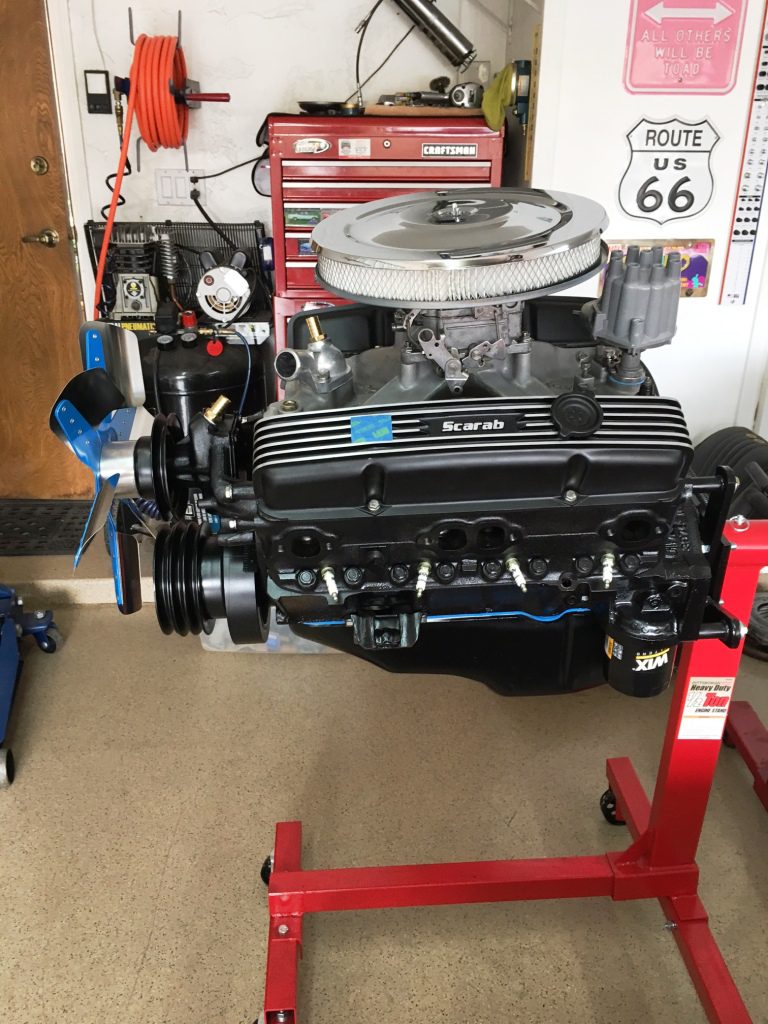 By the end of January I had just about completed the painting and detail work on the engine and transmission and mated the transmission back to the bellhousing. Before the end of January I also located and bought an extra set of Scarab valve covers from Craig Sparks and installed them with fresh "header" spark plugs.
We'll be back in about 30 days with some additional updates – Until then, keep an eye on DatsunForum for other interesting articles and discussions!