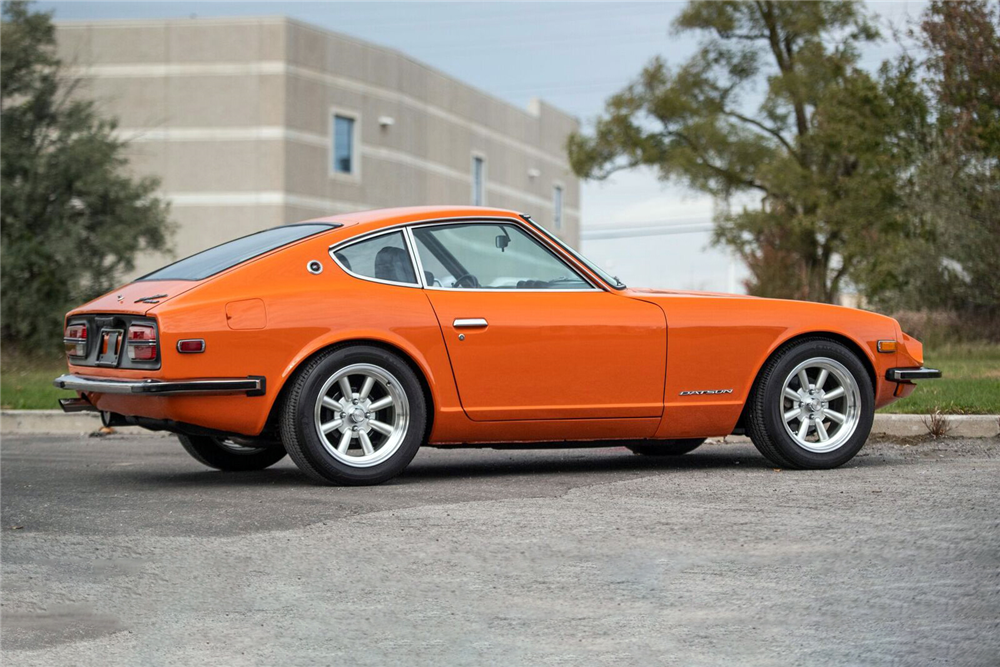 Lot 453 – Description from the auction docket: "This 1973 Datsun 240Z is powered by its original, matching-numbers 2.4-liter L24 engine producing 151hp with twin side-draft original carburetors, backed by an automatic transmission. 1973 was the last year of production for the 240Z. This 240Z was the beneficiary of a complete and comprehensive ground-up restoration including engine removal and rebuild from ground up, transmission removal and rebuild and a rear end rebuild. It was completely dismantled and stripped to bare metal, then reassembled and finished in its original colors. The interior was refinished, all chrome was removed and refinished and all rubber interior and exterior trim was removed and replaced. Additionally, this Datsun was upgraded with Konig 16" high-finish period-look aluminum wheels with four brand-new tires, and it has less than 2,000 miles since its completion. It's equipped with the original wood-rim steering wheel, original AM/FM radio, front disc brakes and a completely stock interior."
OK, let's talk about this one. The seller got a great, primo location – inside the tents, towards the rear, facing traffic. Access was clear all the way around the car, and I was able to spend a bit of time crawling around it. A great-looking Z restoration that would please all but the most critical buyer – but that's what we're here to discuss.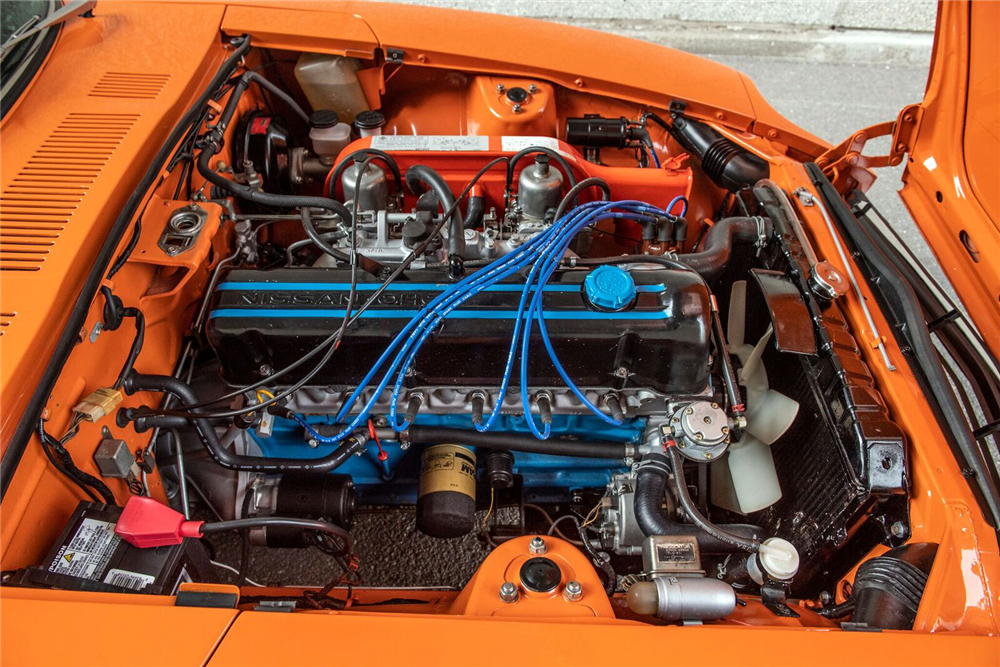 Not sure what's going on with the painted valve cover or the blue stripes, or the painted oil cap, but it's not hard to find pics of a proper engine bay. Obviously, this doesn't hurt the value, as it's easily remedied, but it's wasted time and effort that could have gone elsewhere.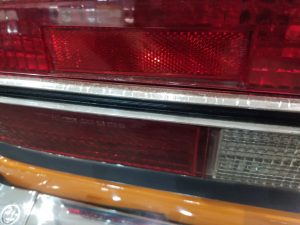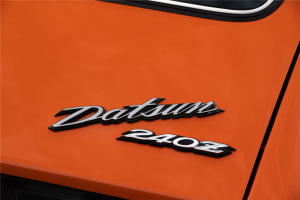 Call me picky, but here's the deal: You want all the money for your "complete and comprehensive ground-up restoration", then you need to replace, not touch up, your emblems and your taillight trim. "240Z" emblem is new, while "Datsun" emblem just gets some dabs of black paint? Peeling chrome is obvious, and those bars are readily available for purchase.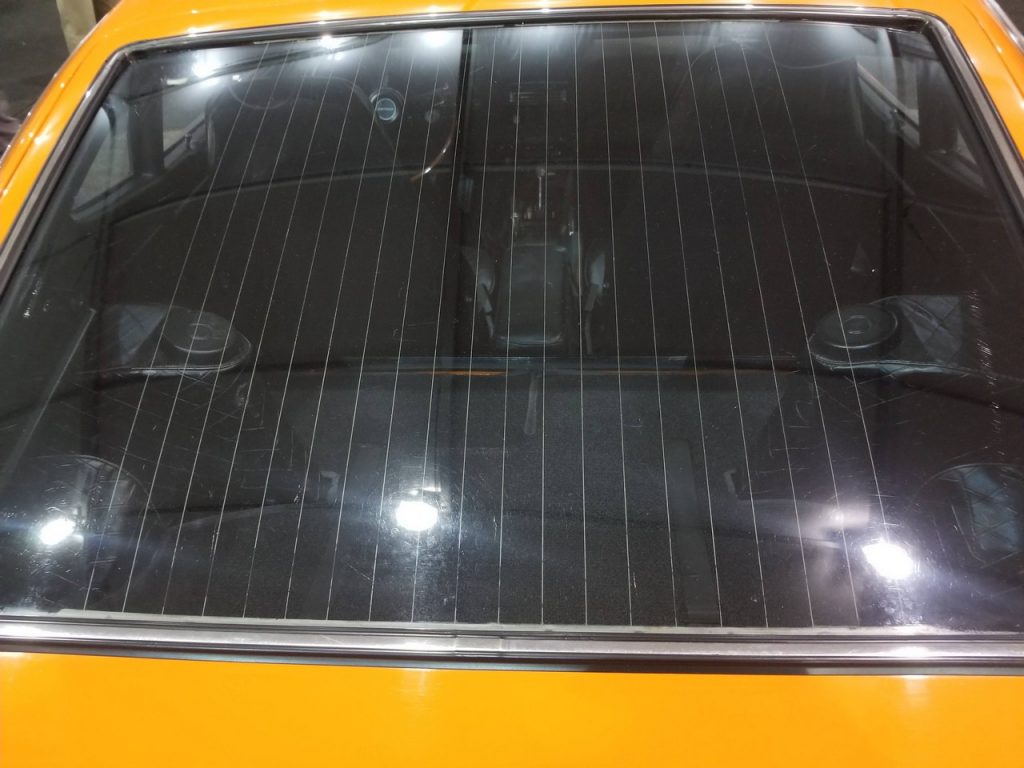 Oddly, this car had vertical defroster. My guess? Little Timmy put a baseball through the rear hatch glass in 1974, and a local junkyard had a Series One glass (or hatch) available. Again, this one doesn't hurt the value, but it's a curiosity if you're a Z person.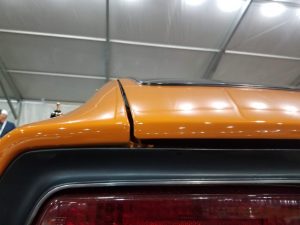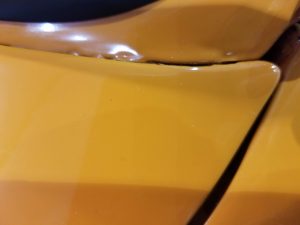 Let's talk about paint. An experienced restorer can see a repaint across the room. This car is no exception, and the description states as much. However, if we're going to the effort, let's get the thickness correct. The paint on this car was well done, but the thickness is all wrong, and in certain areas, it really hides the crisp lines of the Z body. Note how it's "domed" on the rear hatch?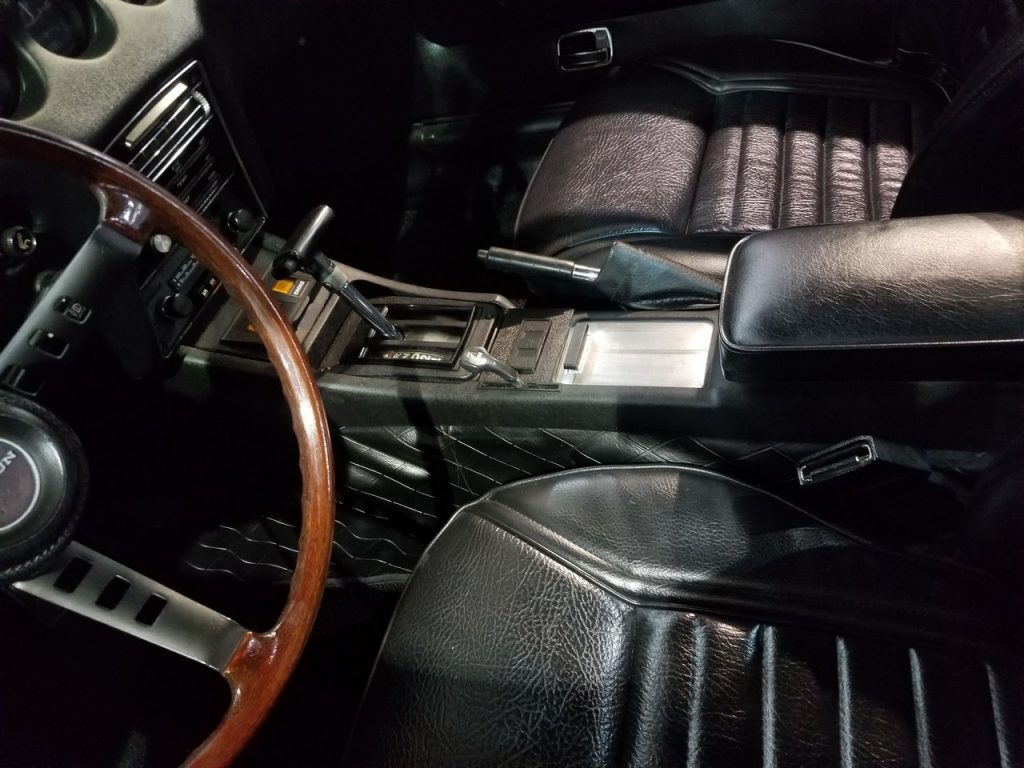 Interior was well-done. It's hard to get a Z restoration interior just right, and this seller did a fine job. Even the seats, which are refurbished, have the correct original "look" that's hard to replicate. Kudos, because that's tough!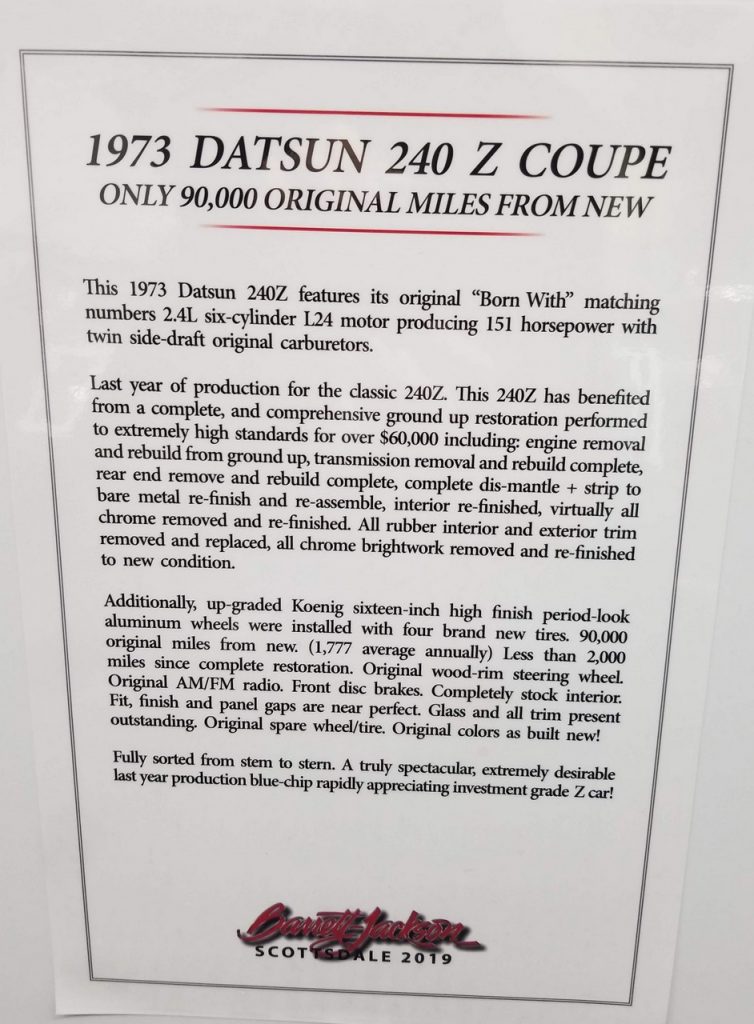 A couple points in the description appear either false or quite "stretched." Let's go to the obvious: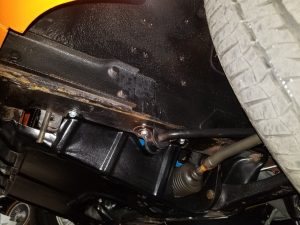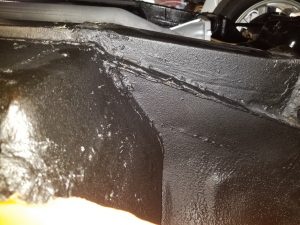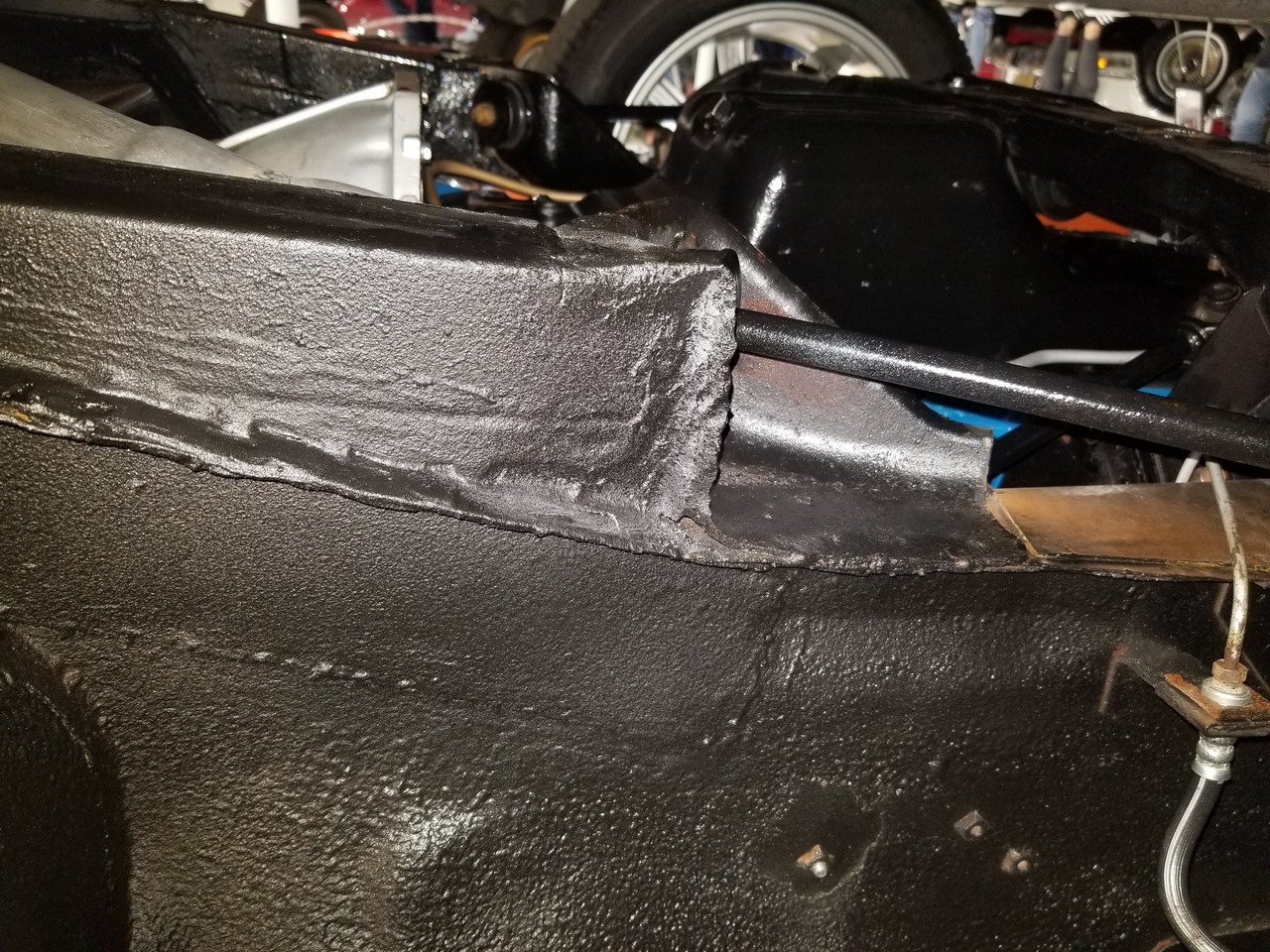 If you're doing this, knock it off. Datsun didn't slather these cars in undercoating, so let's not try and pass that off. This gloppy mess would scare me off from a purchase, considering you simply cannot see what's underneath – And, it calls into question the claim of "completely dismantled and stripped to bare metal." The tension rod bracket is especially concerning, since we can't tel what's going on under the goop – and it's an area prone to rust. Those of you with a better eye will catch the spray pattern of the bedliner or aftermarket "undercoating," and I'd be remiss if I didn't mention that 1973 wheelwells weren't painted black – they're body color. In another article, I'll show you the slipshod (and minimal) application of factory undercoating on a '73 Z, and it looks nothing like this.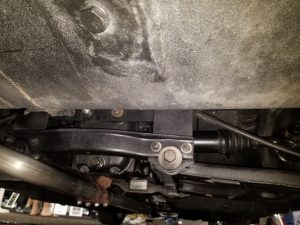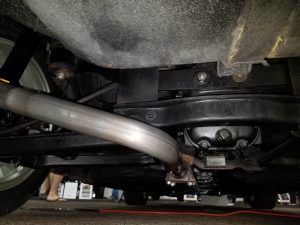 OK, one more gripe: A fuel tank isn't hard to restore properly. Those straps weren't removed, and the tank was coated in-place. This means the lines are likely original, as is the tank ventilation system – and we all know that can be a colossal pain to remedy if you don't like being asphyxiated by fumes. That differential drain plug looks wrong, and again, black paint everywhere doesn't do wonders for confidence. I'd question the alleged "$60k restoration" as claimed by the seller, unless it was consigned to a shop from beginning to end.
Hammer price was $40,700.00. Considering the questionable undercarriage and the PRNDL in the console, the seller did quite well.