For early Z aficionados, the Z432 has to be at the top of every collector's wish list. While the more pedestrian S30 cars were equipped with the L24 engine and a set of SU carburetors, the Z432 was powered by the same dual-cam, inline six-cylinder 24-valve S20 as the venerable Skyline GT-R (Hakosuka). 7000 rpm was right in its wheelhouse, and the magnesium wheels, 5-speed, and factory LSD made the Z432 a formidable opponent on track or touge.
Of course, the '432' references the S20's 4 valves, 3 carburetors and 2 cams, and the rarity of the Z432 is reflected in recent sales of well over six figures.
From the DatsunForum archive of classic Japanese literature, this technical illustration was included in Motor Fan magazine in 1969 as a fold-out enclosure. How many of these were tacked up in bedrooms and garages all over Japan in 1969?
You can keep that Toyota 2000GT – Here at Datsun Ranch, we'd certainly rather have the Z432 to play with! Rather than squirrel these scans away, here it is, in high-res for your viewing pleasure. We hope you enjoy it.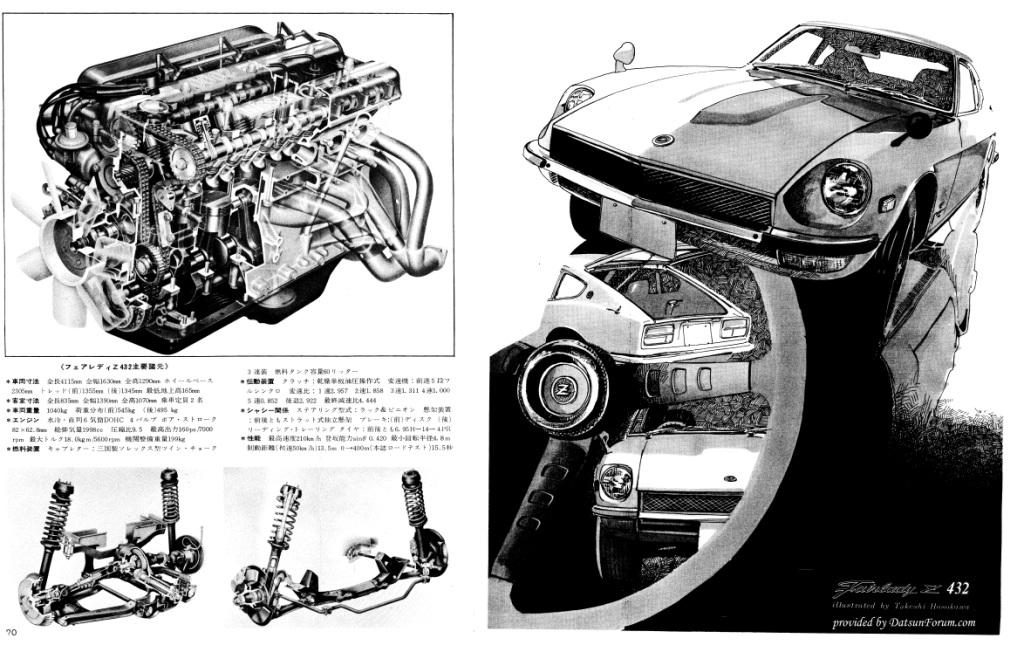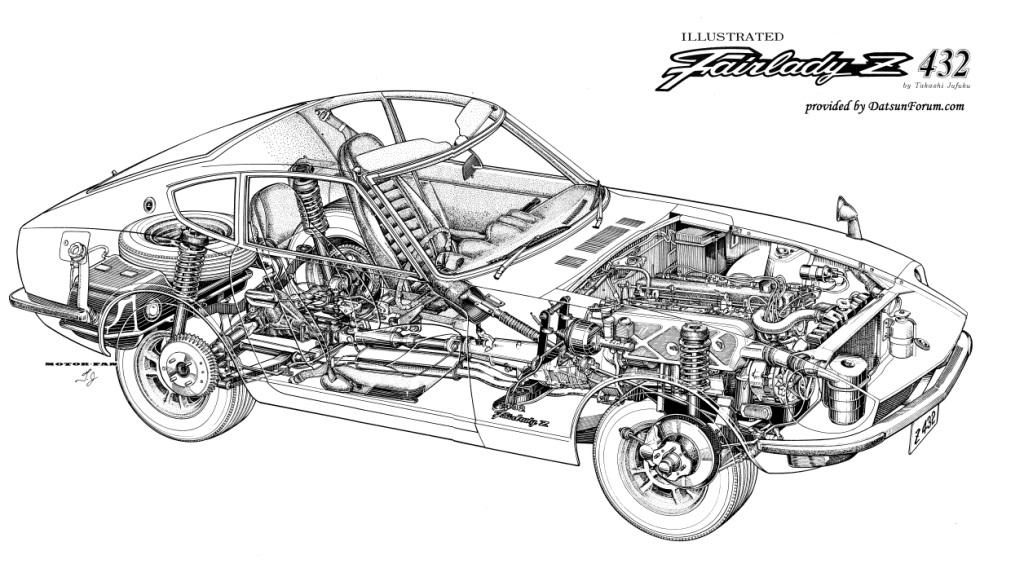 [Super-high-res versions are available here: Datsun Fairlady Z432 1 and Datsun Fairlady Z432 2 ]