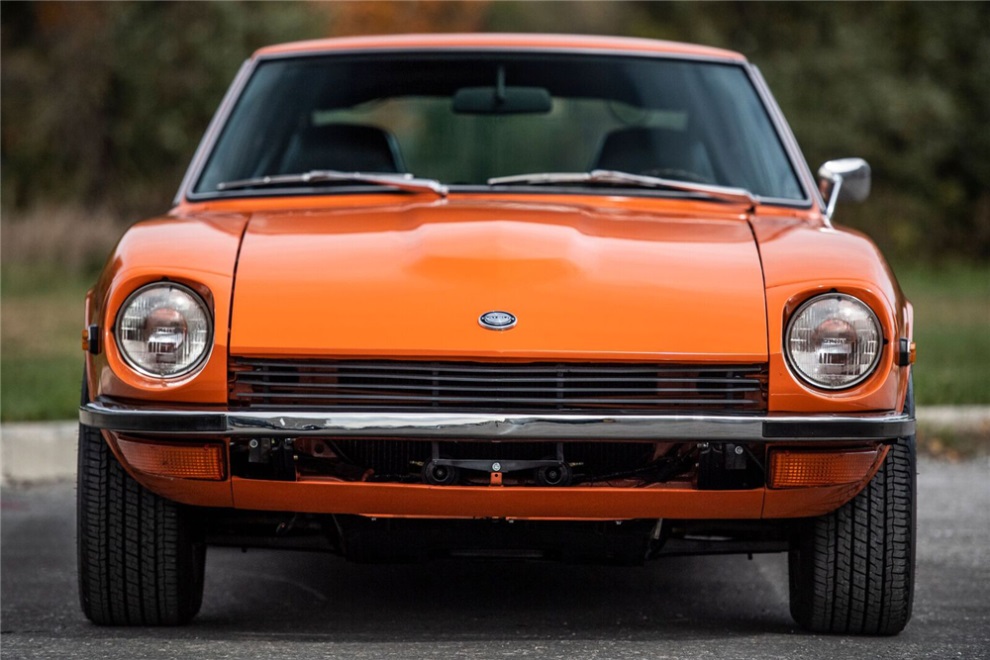 I started this series last year, and rather than bore you with the intro, I'll simply link you to last year's article as a warmup:
Datsuns at Barrett-Jackson 2018
For now, let's dig right into the Datsuns that were at Barrett-Jackson 2019, shall we?
This year, there were five Datsuns represented (four S30 and a S130), and we'll cover the S30s, in order of docket appearance – Click on the title to go to the pics and our assessment of each!
Lot #453 – 1973 240Z, orange over black.
Lot #456.2 – 1976 280Z 2+2, bronze over butterscotch.
Lot #477.1 – 1972 240Z, white over black.