Preparation for the Route 66 JDM Classic begins each year almost before we're finished packing up from the previous year. Helpers and friends are usually in town for a few days before and after to assist with setup, and to review and reflect on the event afterwards… what went well, what could have been done better, and what we need to change.
This year was no exception, and we had a TON of friends and family on-site to make things run smoothly. We'll cover that a little more later, but I want to make sure I mention WHY we host this event. Raising Special Kids is an Arizona charitable organization that provides support, information and individual assistance to families of kids with special needs. Their work is invaluable to anyone trying to navigate the system and their advocacy is critical to parents and caregivers. 100% of the registration, t-shirt sales and other revenue from the show goes straight to RSK to support the work they do, and we're proud to partner with them.

After a couple years of Covid-affected car events, it was nice to see everyone enthusiastic to get back to normal, and registrations were rolling in before we even had the site updated completely. Final tally was 109 registrations, a 10% increase over our next-highest year… and this year, the quality and diversity of entrants was spectacular! I mean, outside of Japan, where ELSE are you going to get up close and personal with TWO Kenmeri Skylines, an AutoZam, a RHD '63 Bluebird, an original Scarab Z, a Cappuccino, a Corolla FX-GT, a perfect first-year Q45, a Patrol ute, and an SS Bluebird all in ONE location?

For our part, I always like to debut a new build at the event, if only to keep myself motivated. Sometimes it happens, sometimes we fail – but this year, Becky's 1979 210 (B310) made its debut after some serious setbacks and last-minute scares! For those who don't know, it's a carbon-copy of her first car, so it's got some sentimental meaning (and it's a rust-free AZ car since new). Feedback was great, and we're stoked to have her in the Datsun Ranch fleet.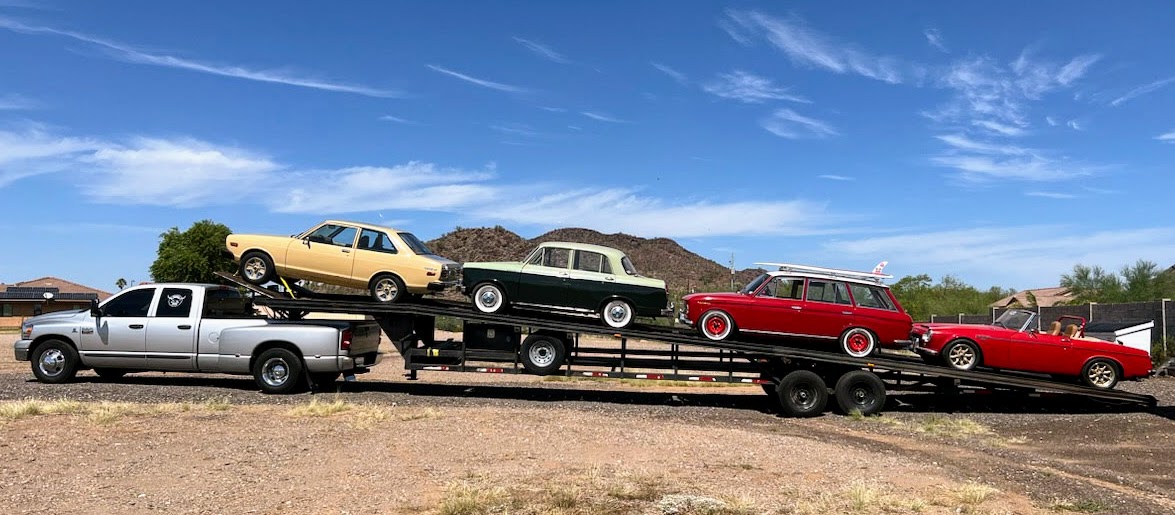 Rollout was scheduled for 9am Friday morning, to allow us plenty of time to get up the hill with the car hauler… Four cars on the trailer, and four more rolling with drivers (the 510 was a last-minute scratch due to fuel delivery issues). Since our cars are display-only (not judged), we like to bring as many as possible to encourage others to get their projects to the show! Fortunately, all made the trip with no issues, and our team had plenty of time to relax, have lunch, wipe down the cars, and get paperwork together for the Meet and Greet at Cruisers on Route 66.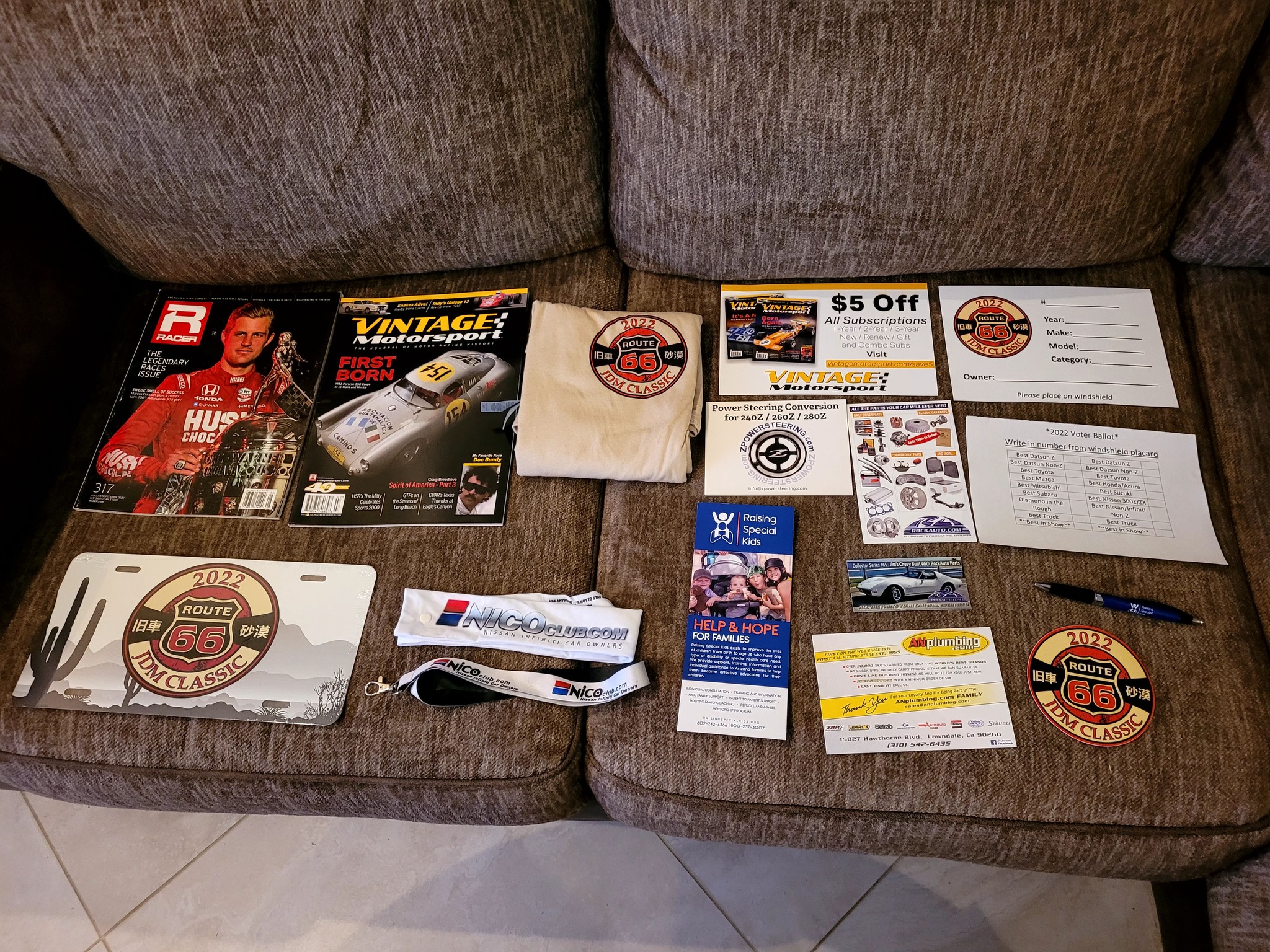 Becky (@nico_bex_) spends a ton of time before the event preparing the registration packets, goodie bags, t-shirt, awards, and raffle prizes. This makes things run smoothly when everyone rolls into town – because face it, who wants to deal with registration hassles after being on the road all day? No chance of that this year. Lots of familiar faces and new people we hadn't yet met, all gathered at Cruisers to pick up their registration packets, enjoy dinner and drinks, and catch up on the past year's projects. BIG thanks to the staff and owners at Cruisers for giving us a place to hang out!
Saturday morning is always chaos and mayhem, and we certainly underestimated the enthusiasm – there were cars lined up before we even started setting up headquarters! By 8 am, the command center at Dairy Queen was assembled and staffed, most of the cars were parked, and it became clear that this is the kind of car event we love to attend… Friendly, laid-back, welcoming and pressure-free! Speaking of Dairy Queen, we need to give a huge shout-out to Debbie Pettit and her staff for sharing their parking / seating area (and keeping everyone fed and hydrated throughout the day)!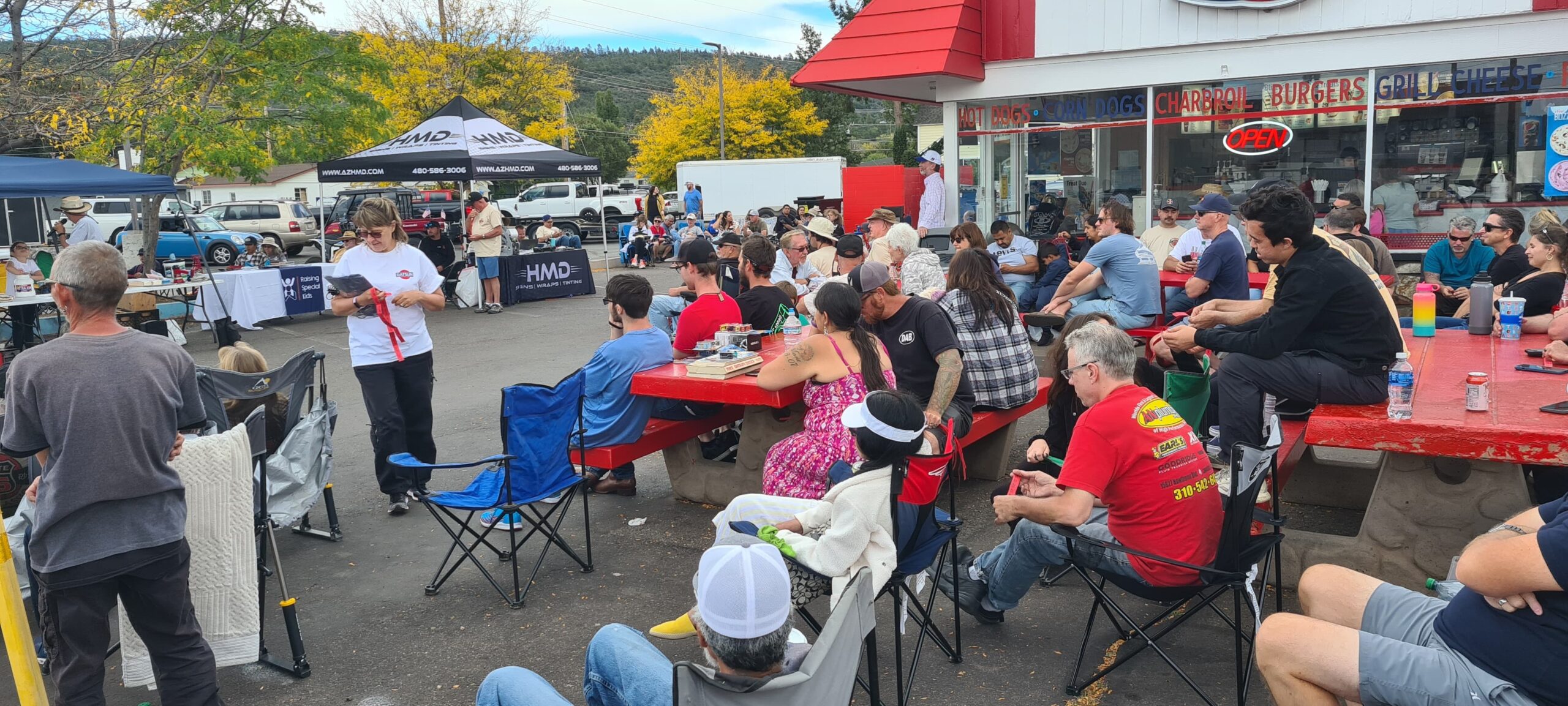 The staffers this year flew in from Australia, Michigan, Illinois, Mississippi, New Hampshire, and various other places, and we couldn't have done it without them.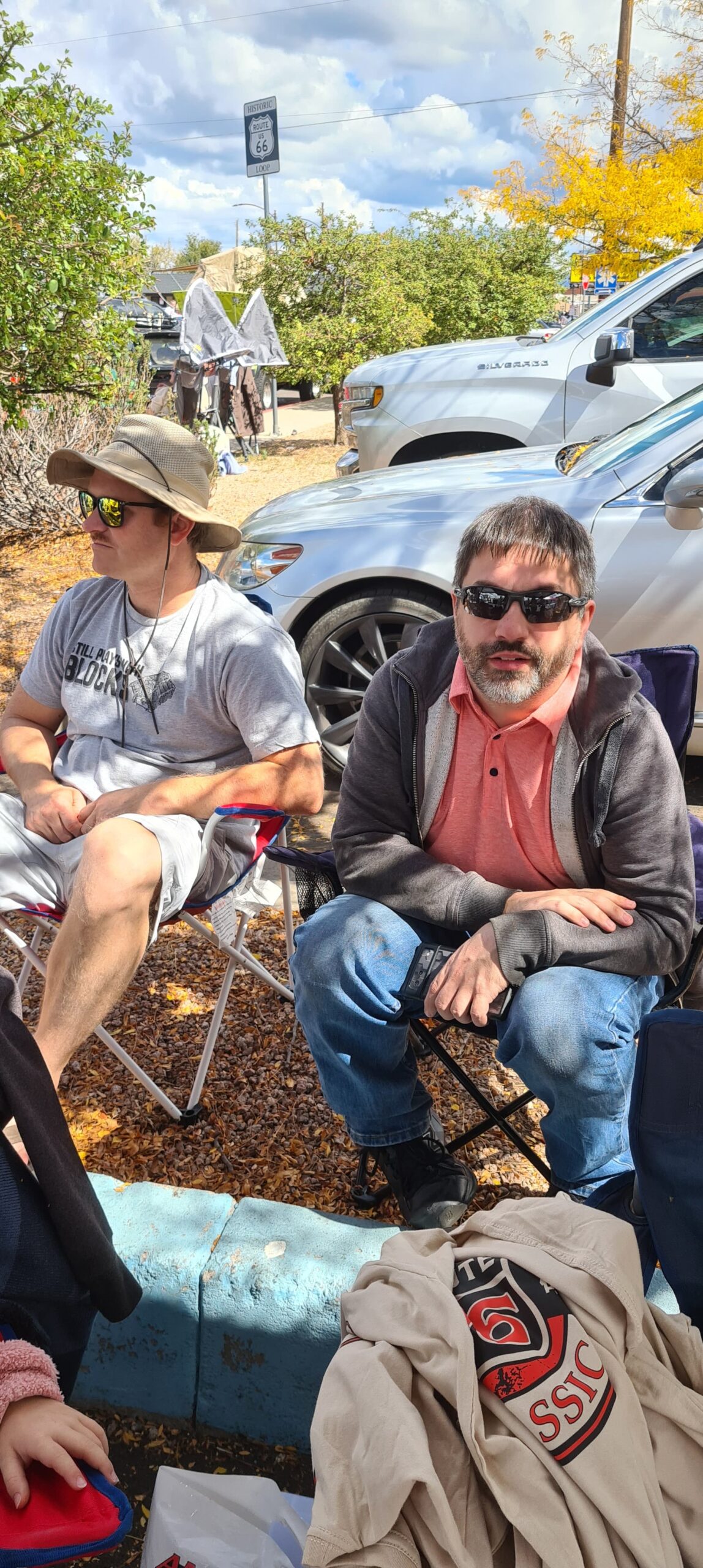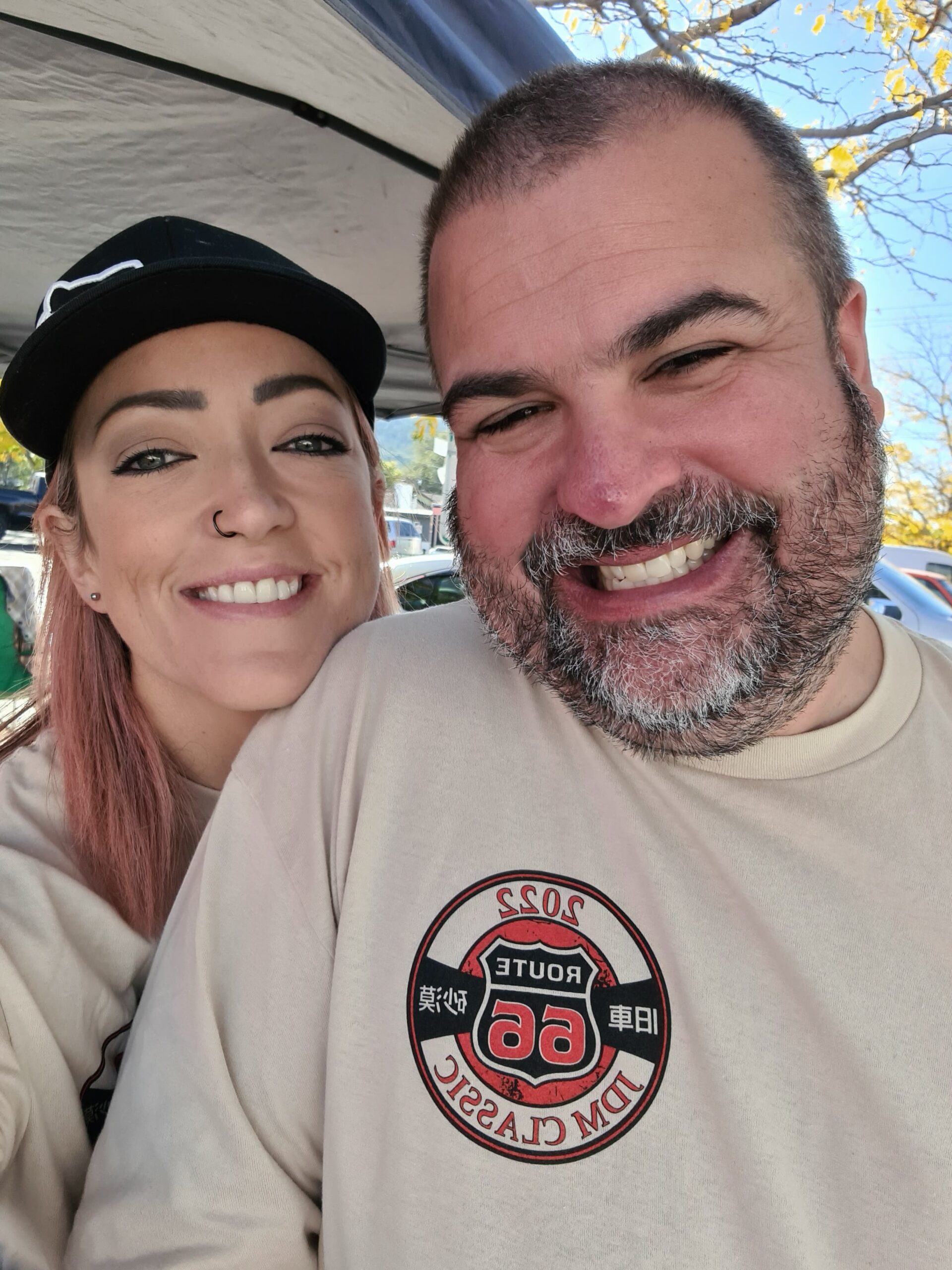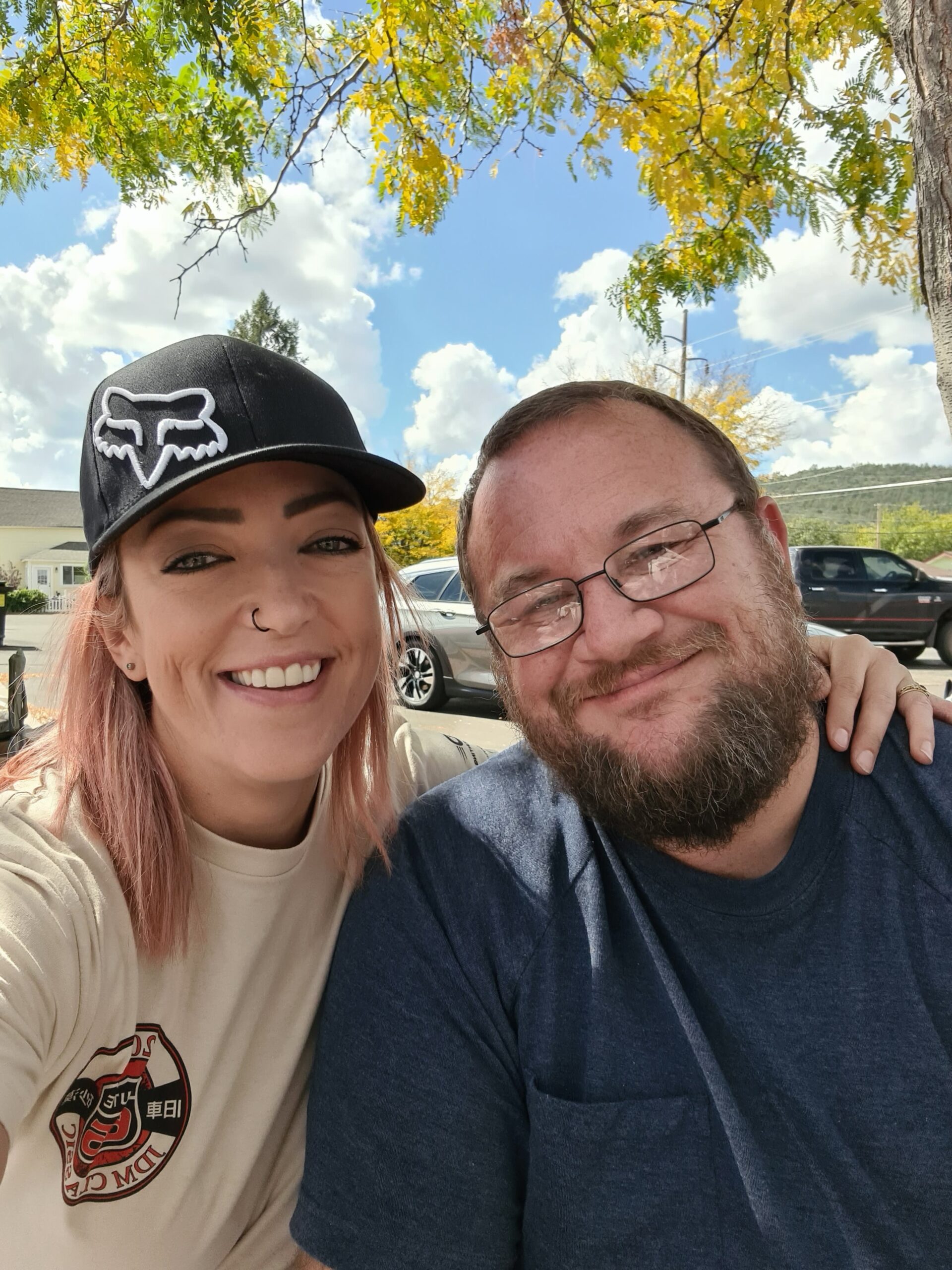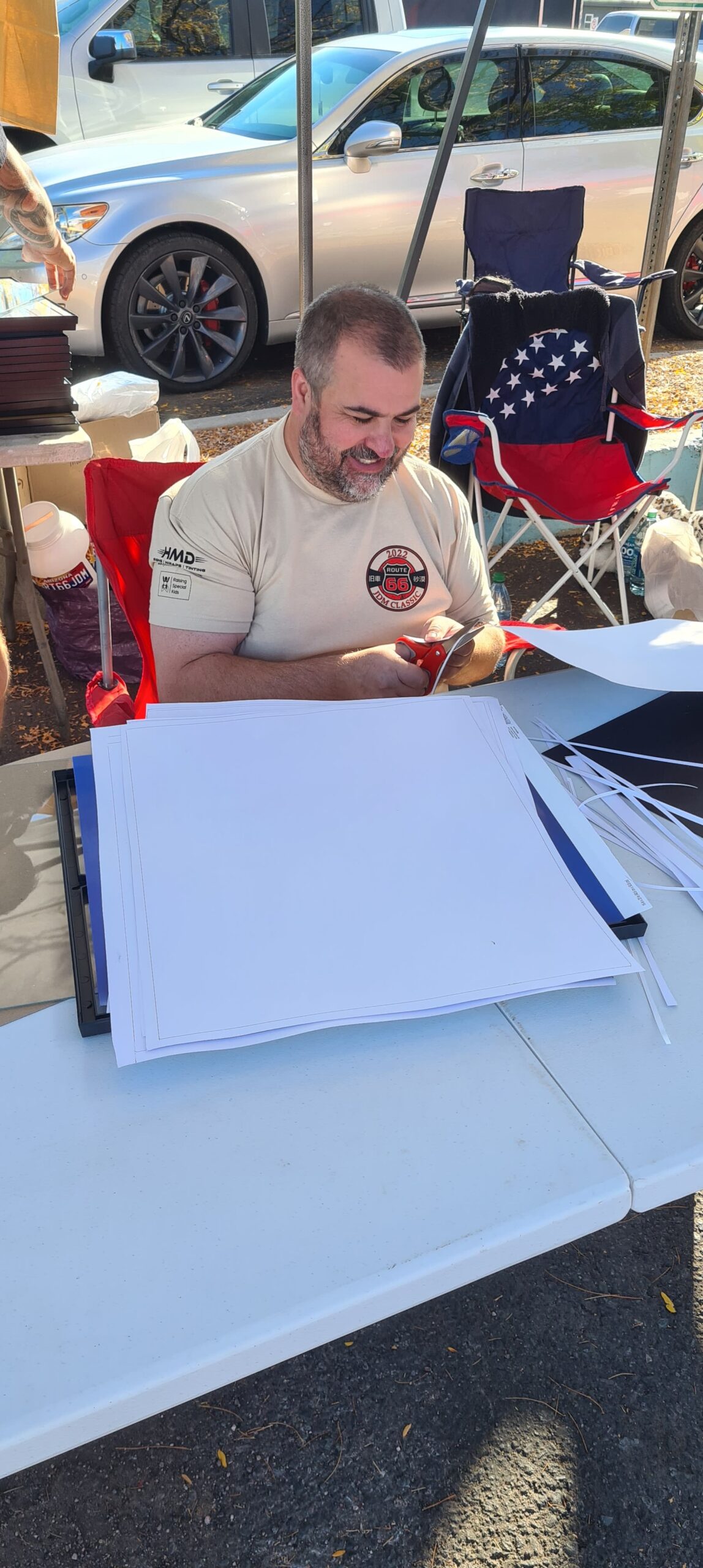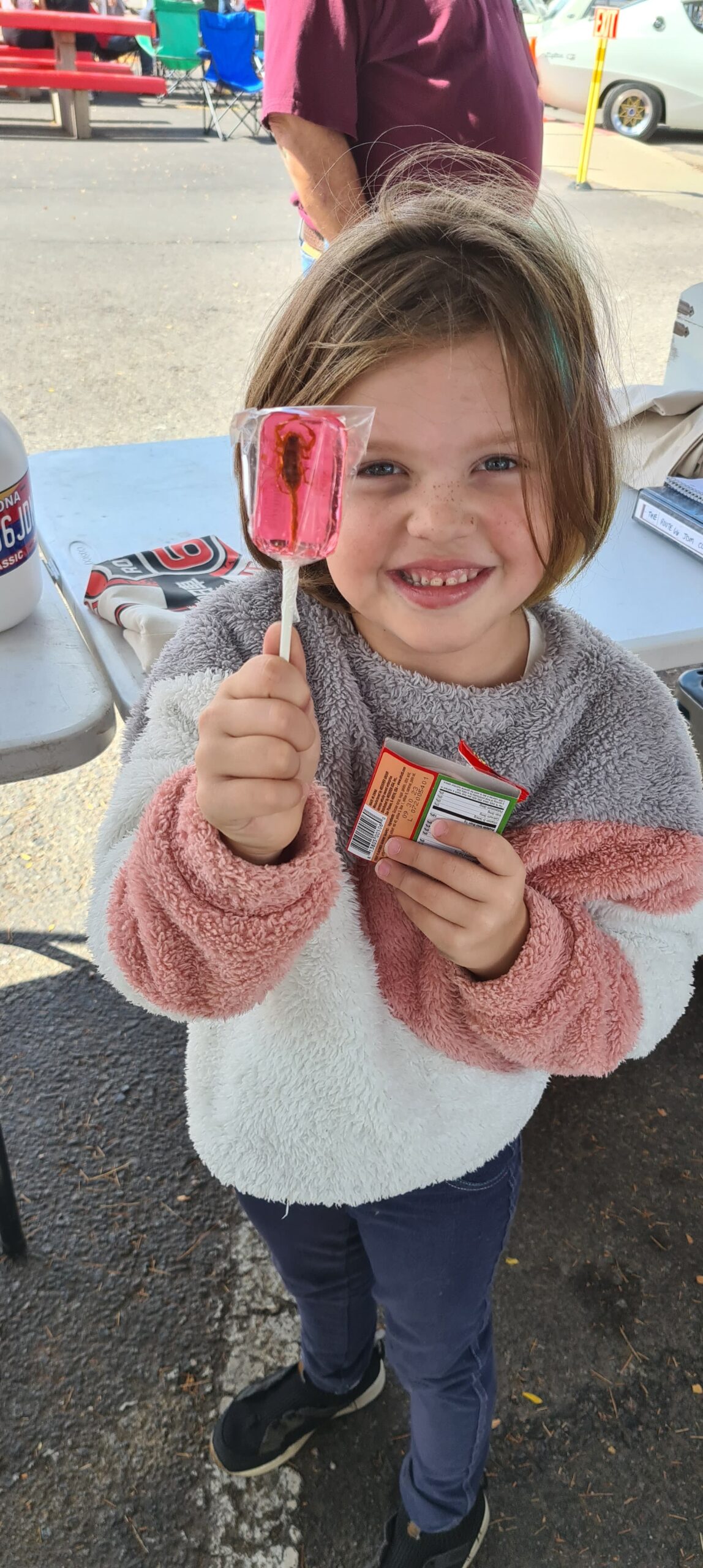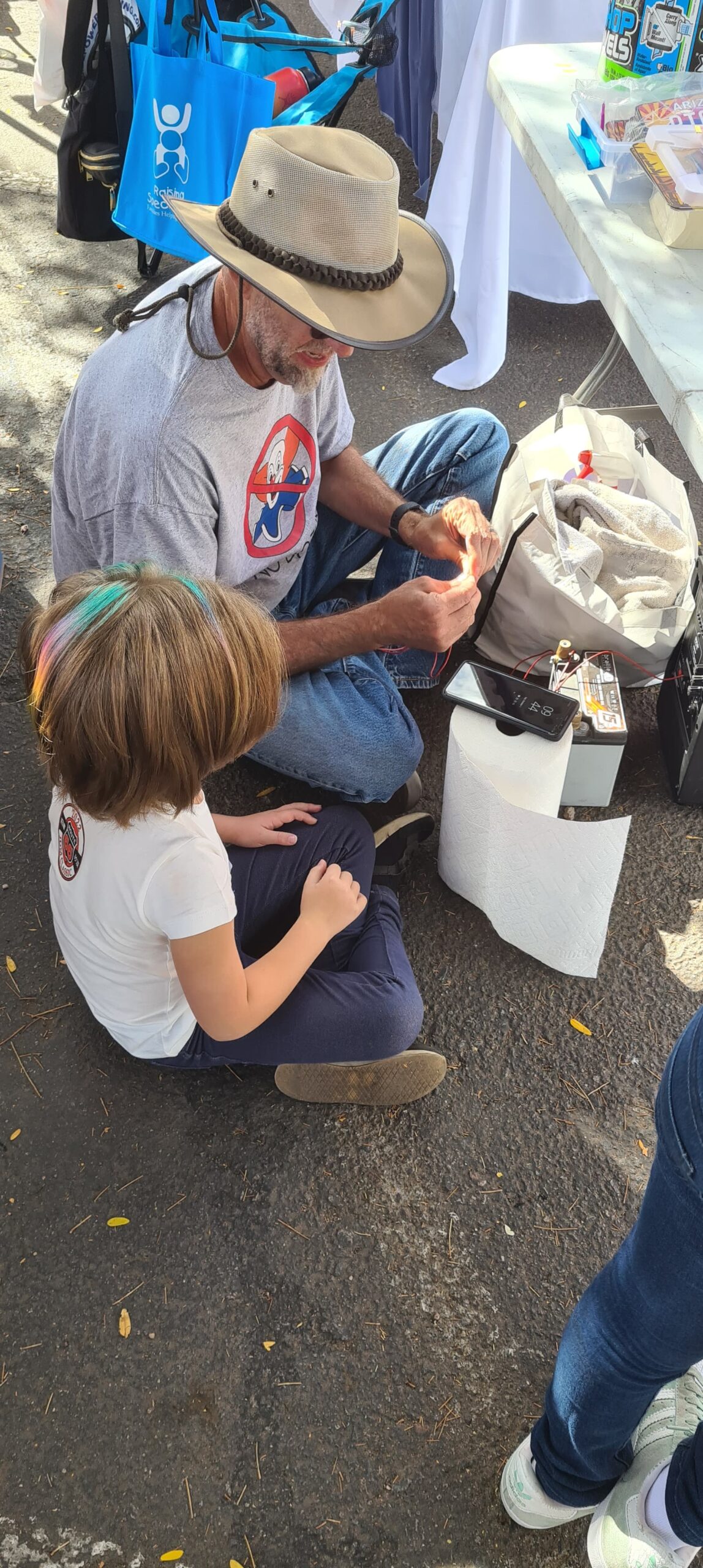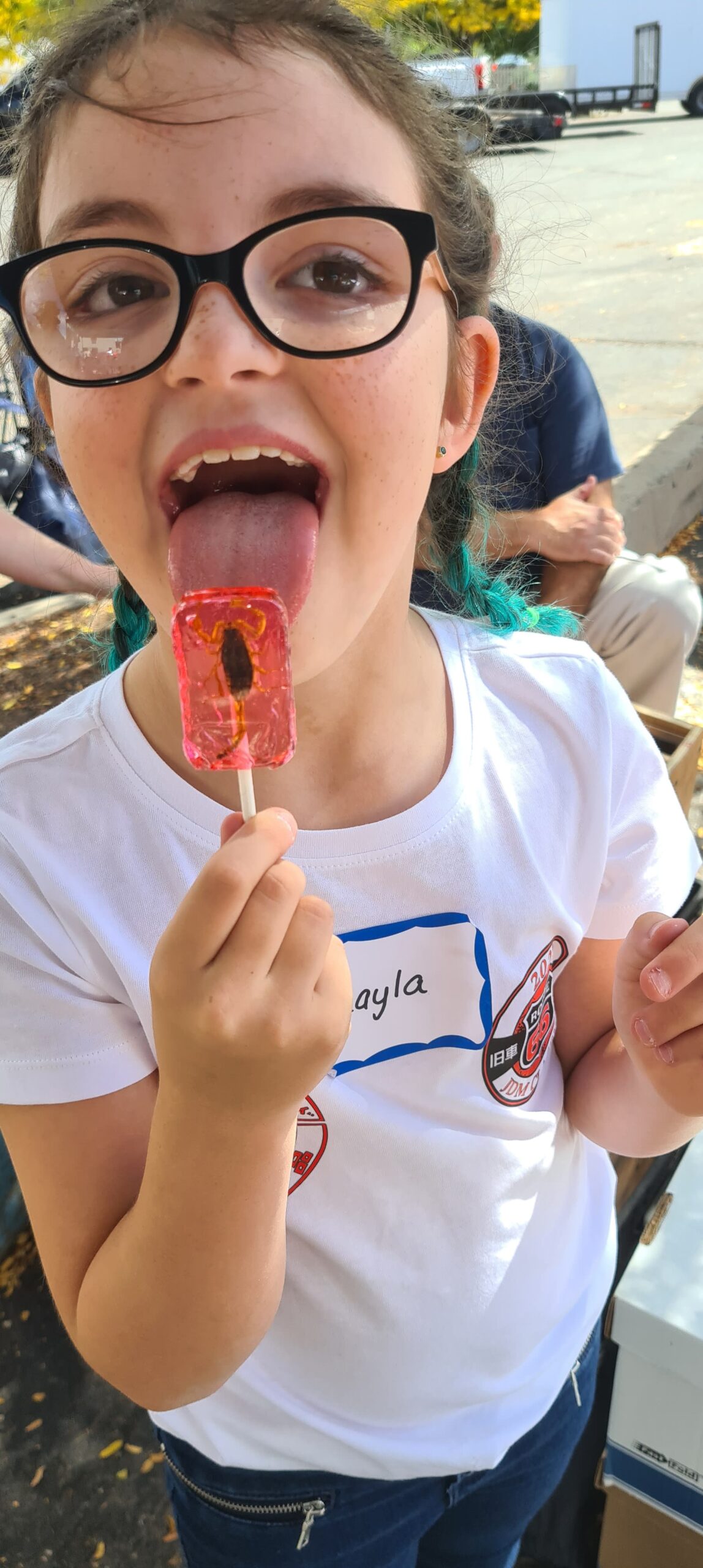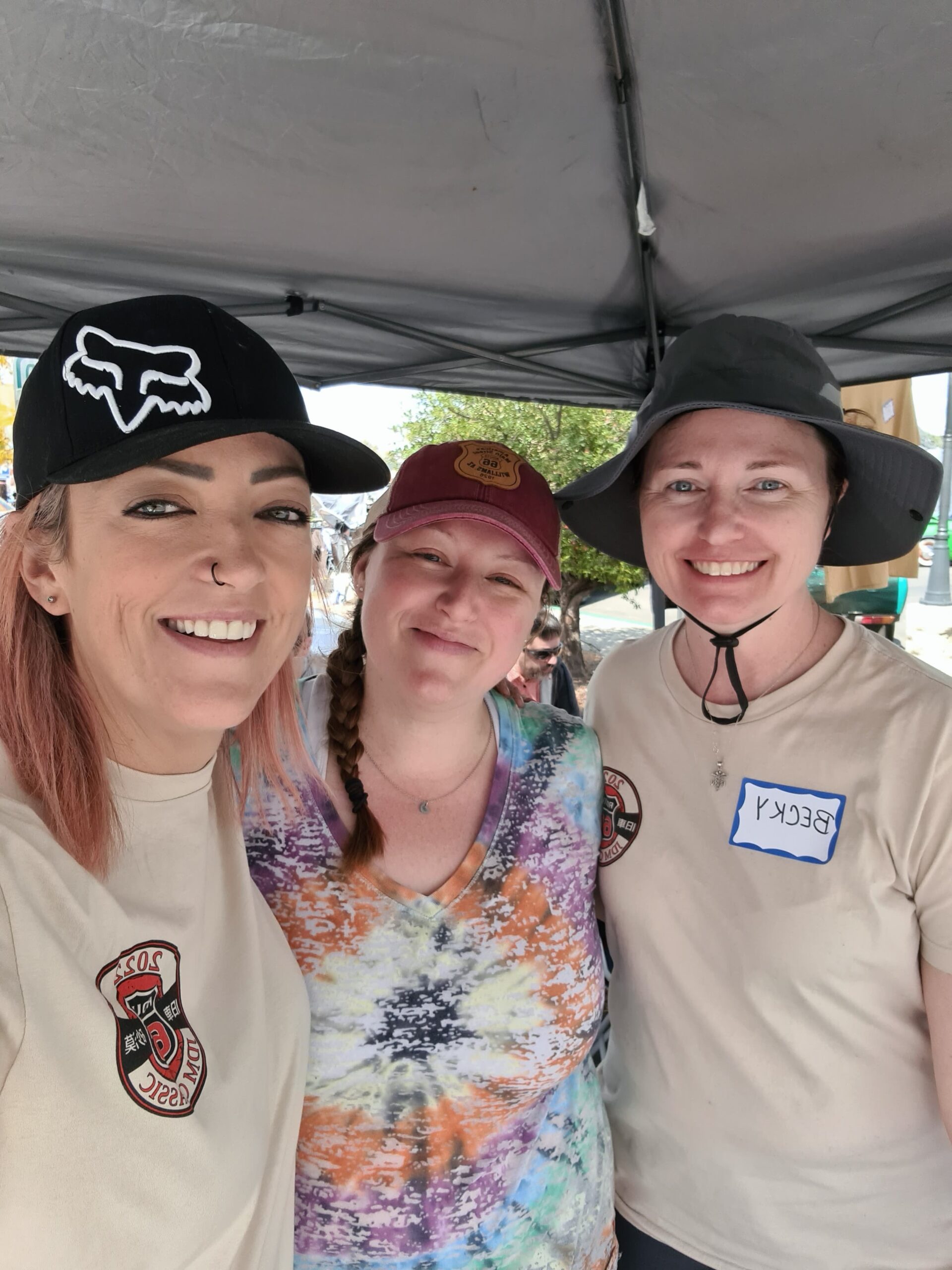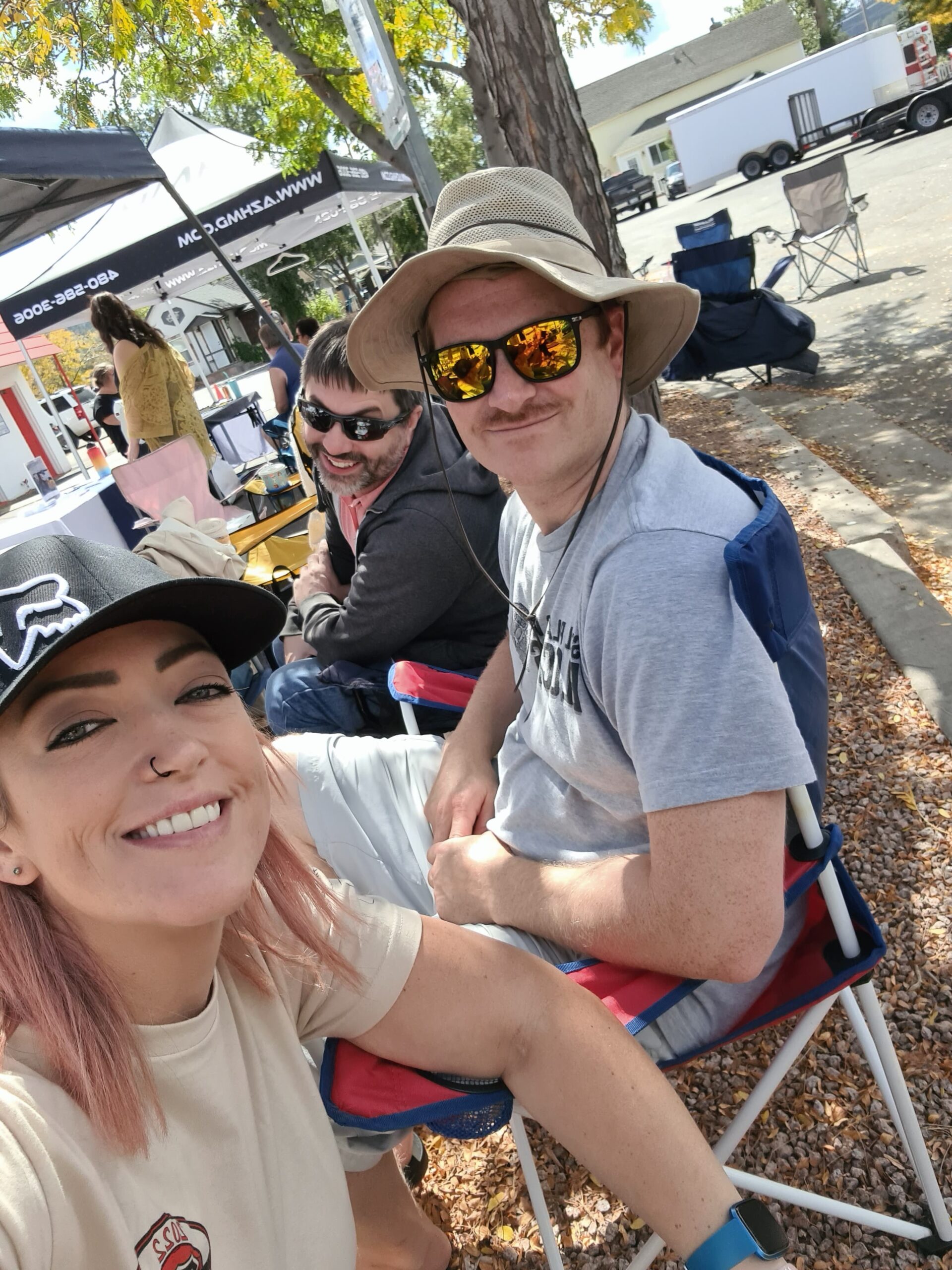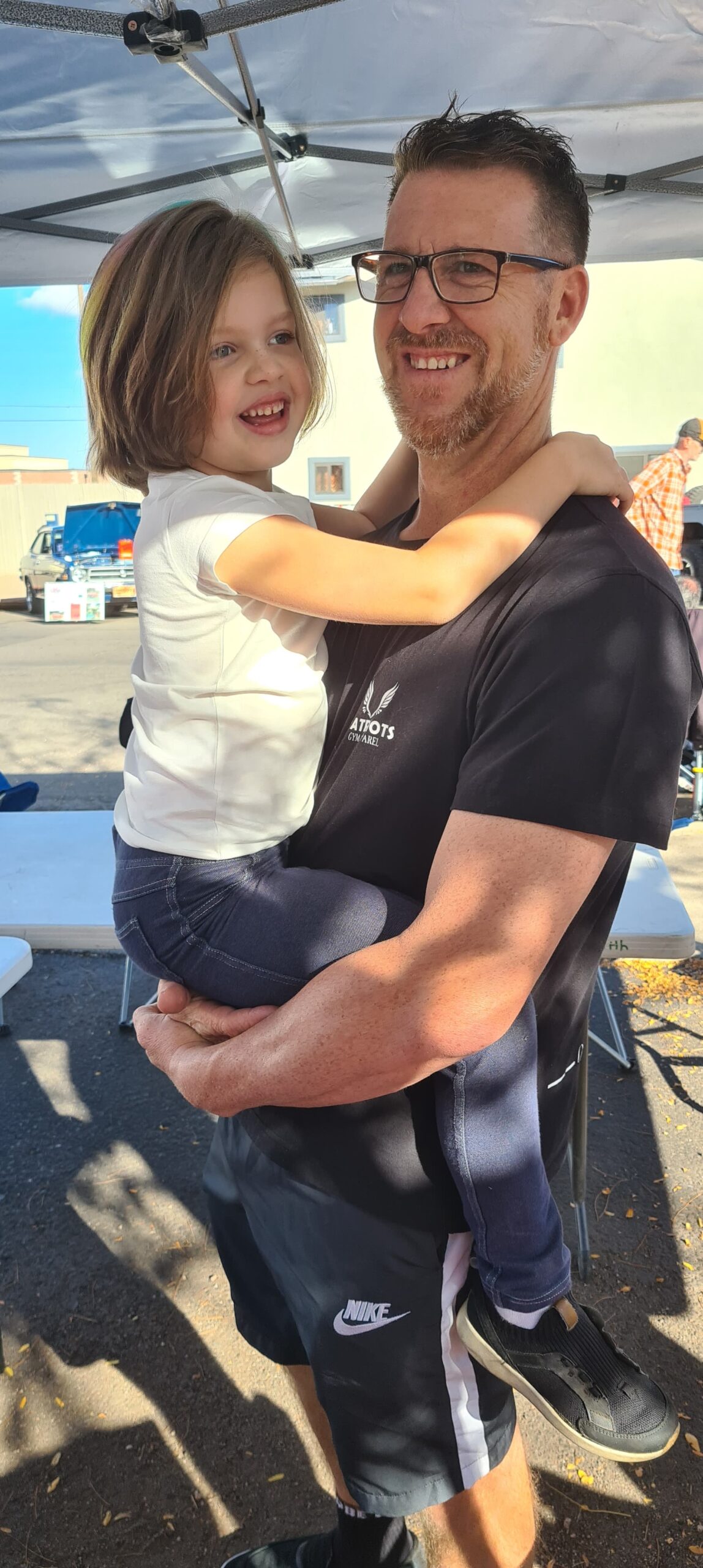 Speaking of the Australians, the Sola family made this event the centerpoint of their two-week US vacation. Andy helped load the car hauler and was my co-pilot for the trip up the hill. Cathy and Aaron Hernandez graciously photographed the event, and the Sola girls did a great job selling raffle tickets, t-shirts and stickers.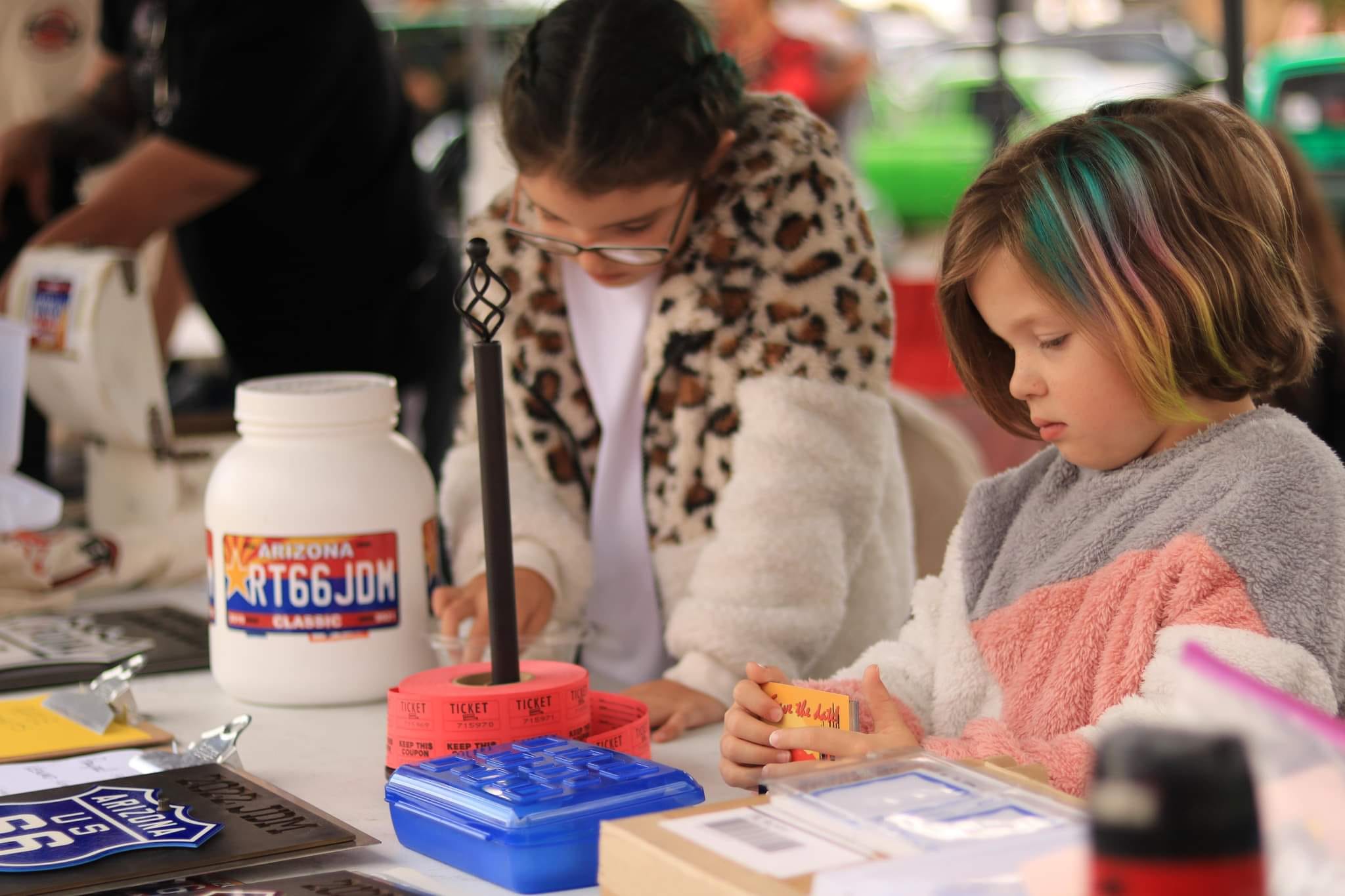 I made it a point this year to wander the show a bit more than usual… not necessarily to see the cars, but to catch up with the owners and their families. I've said it more than a few times: The cars are simply a ticket into a group of amazing, diverse, and friendly people. We're just temporary custodians of these classic cars, but the relationships developed through these events last an entire lifetime. Even doing my best, I still missed some folks – if you're one of them, I apologize… I hope we get a few quiet minutes to catch up and chat next time!
With no strict timeline or rigid schedule, there's plenty of time to mill about, check out cars, meet up with old friends and make new ones… or wander off and check out some of the shops, restaurants and galleries along Route 66. Another fun side effect of our location: Lots of global tourists visiting the Grand Canyon didn't know anything about the show, but they approached us to tell us about their classic sitting at home, or to reminisce and ask questions about a car they may have owned sometime in the past.
The crew from HMD / HM Designs, LLC were present as well. Aside from printing what I believe to be our best event shirts ever, and some really cool event stickers, they also brought their press so that people could order a custom shirt and have it printed on-site. If you need commercial wraps, signs, custom printing, promotional items for your business or event, or even window tinting, they're the guys to do it!
We were also fortunate to have Keith Bergey on hand – Keith was the Chief Engineer for the Scarab Z cars, and he was gracious enough to show up with one of these rare beasts to show it off and answer questions about the handful of Z-based, factory-built hot rods.
I'm pretty fond of telling people that this show isn't necessarily about awards, and for those who have groused in the past about the judging or the outcome, I have the same response: If you're simply here to chase a trophy, this might not be the event for you. The entire show is peer-judged, which means everyone who enters a car gets a ballot, because we think fellow Japanese classic owners are the most qualified to decide what's worthy of an award. This year, nationally-recognized Datsun 411 expert Tom Neely and his crew from ANplumbing.com didn't just roll in with some rare and amazing cars, but they also hand-crafted some incredibly beautiful and detailed trophy hardware for the top three entrants… and Tom's lovely wife Liezl brought MY personal favorite car of the show, her pristine original champagne-color 1970 Corona!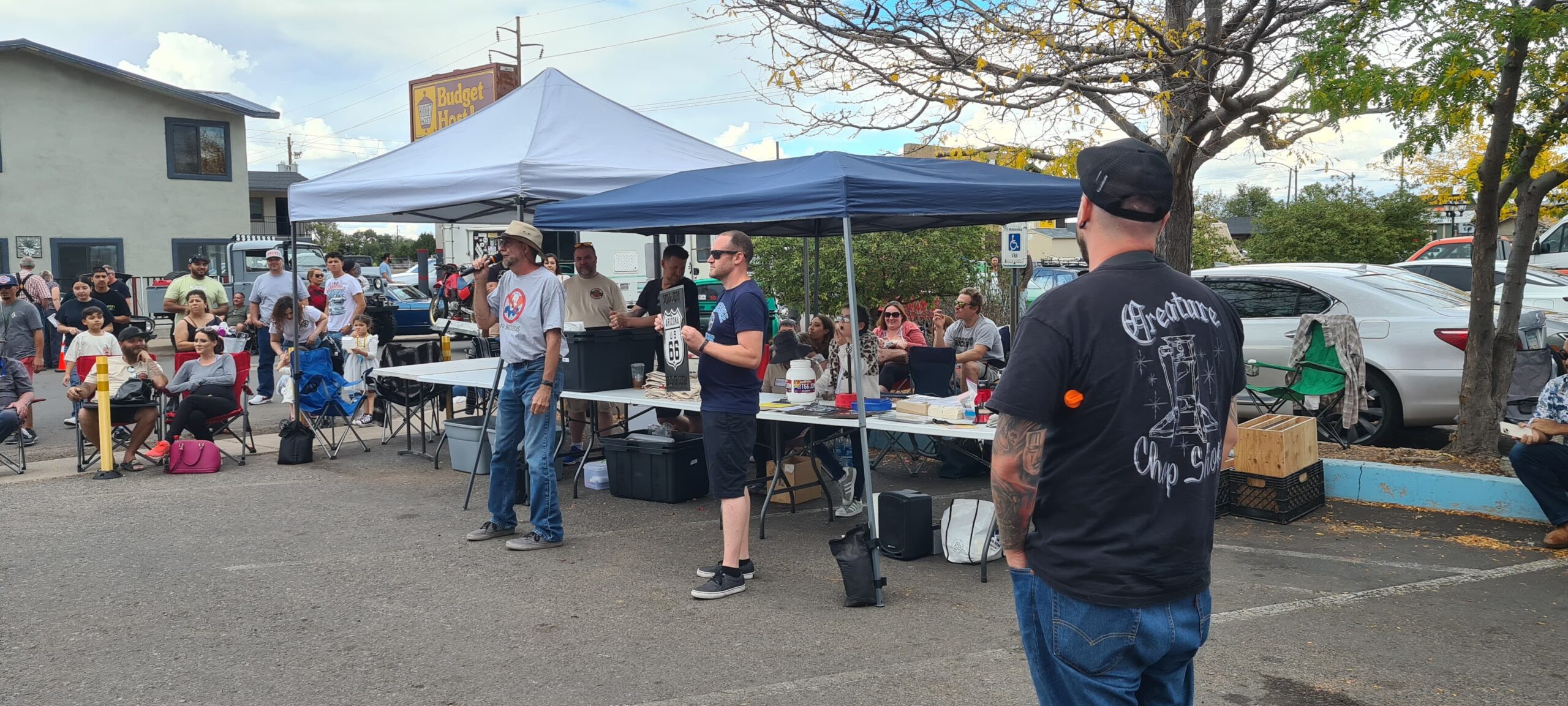 Raffle prizes are a good segue into the awards portion of the show, and there were some great prizes this year. Some people take the raffle very, very seriously, and we had more than a few lucky multiple winners!

While the votes are being tabulated, we announce an award that is very near and dear to us, the Johnnie Gable Memorial Award, who you can read about here: https://www.zonc.org/johnnie-gable-memoriam/ The award is conveyed annually to a person who is an ambassador of the classic Japanese car hobby, and who exemplifies the qualities of the community we're all so proud of. This year, the Johnnie Gable Memorial Award went to Aaron Hernandez (@toywagon), a student of the Japanese classics, a long-time collector, influencer, and champion of events like this one.
Once the votes were counted, there were a few classes that were VERY close, within a few votes! Let's take a look at this year's winners:
Best in Show – Leroy Kyger, 1964 Datsun L320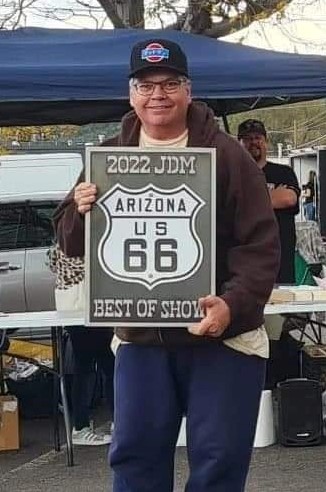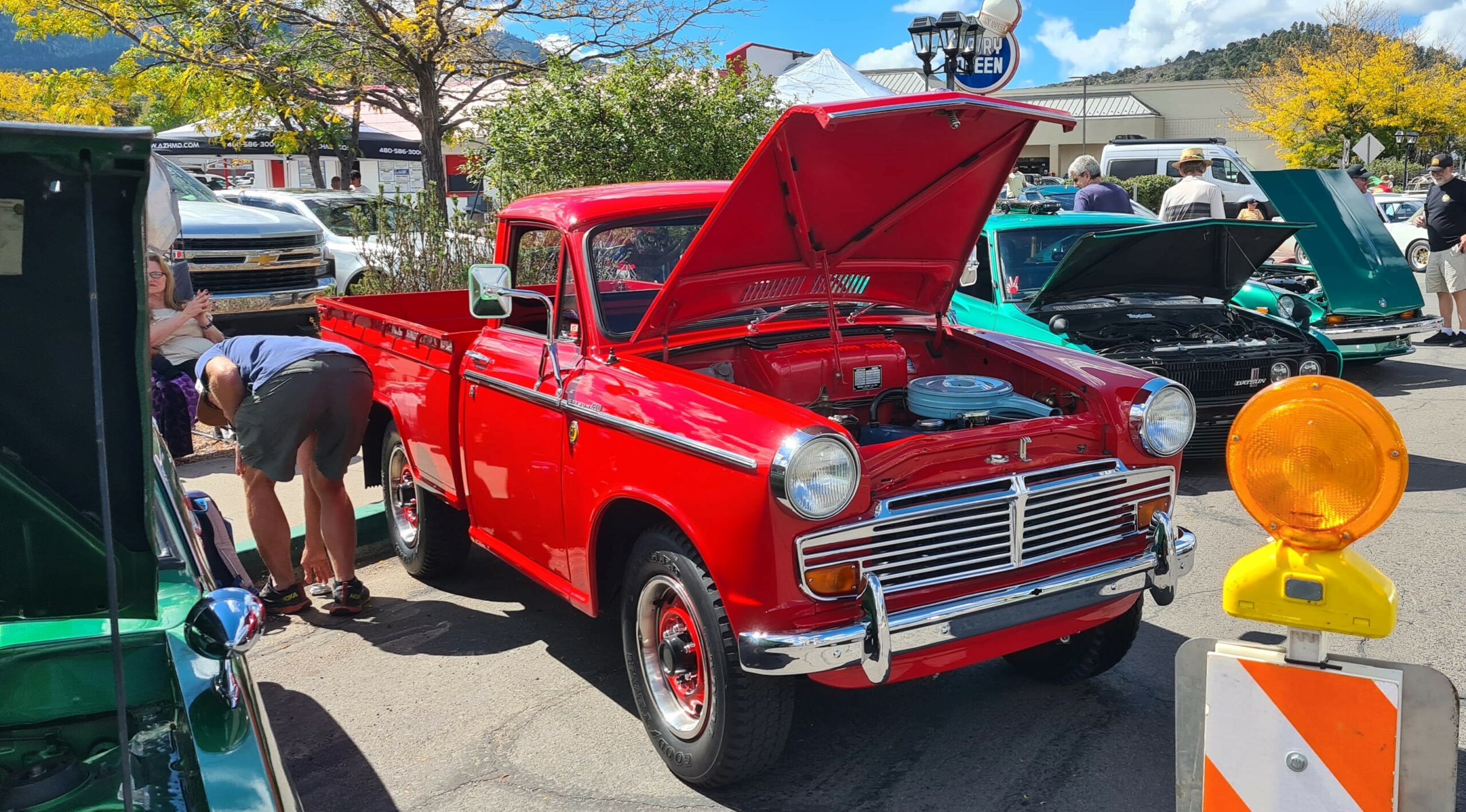 Best in Show First Runner Up – Mike Wodopian, 1974 260Z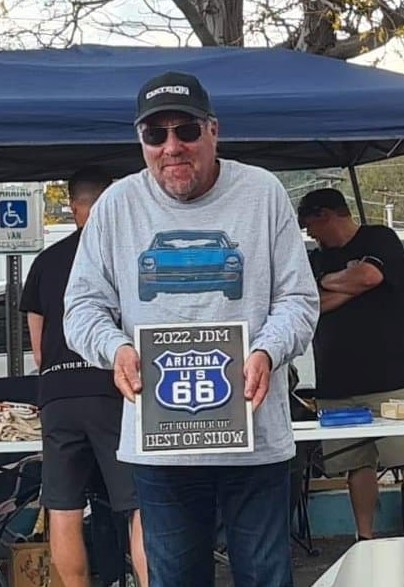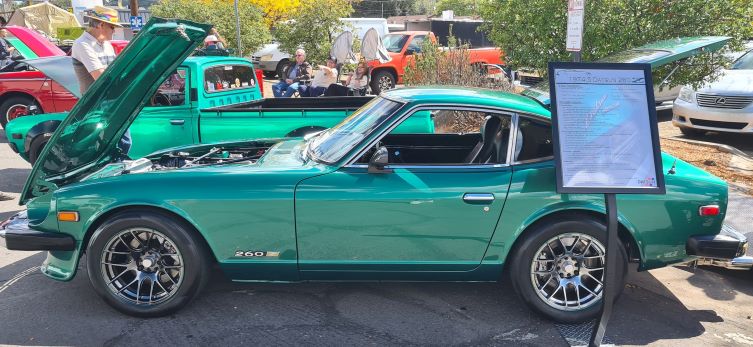 Best in Show Second Runner Up – Nathan Tito, 1978 Corolla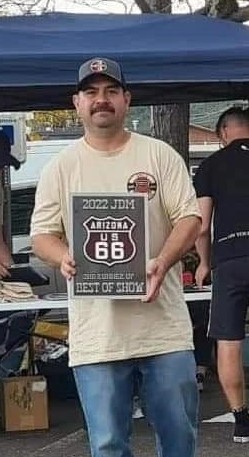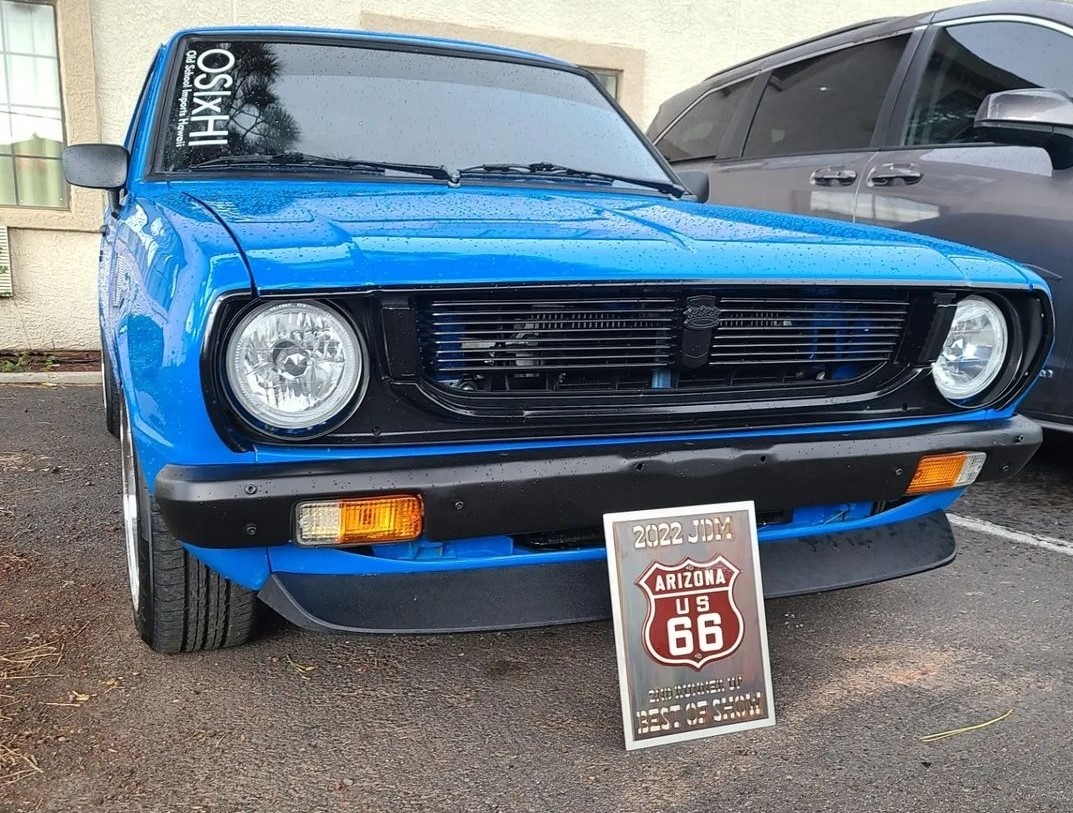 Best Datsun Z First Place – JJ Levine, 1972 240Z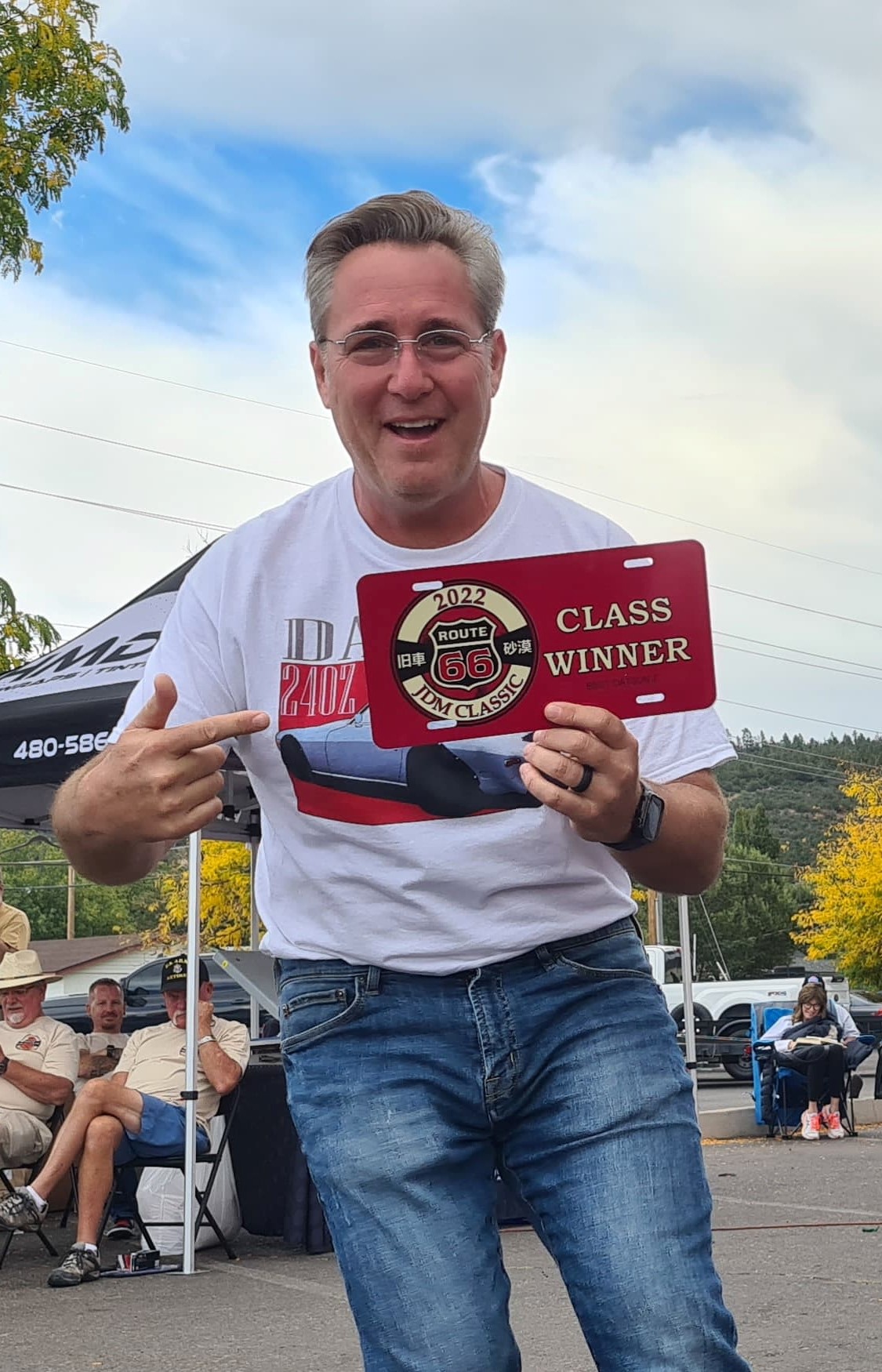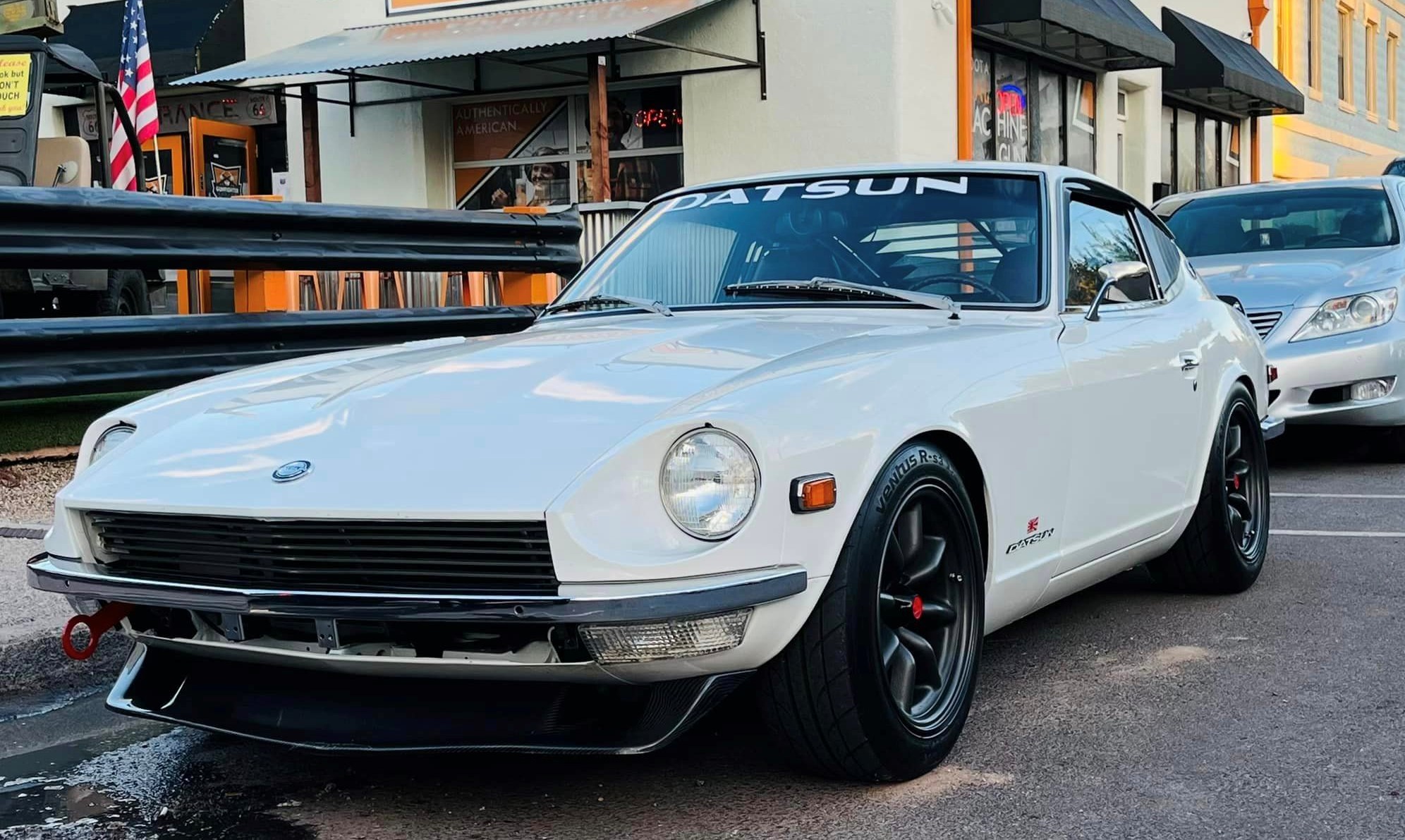 Best Datsun Z Second Place – Kira Reisch, 1972 240Z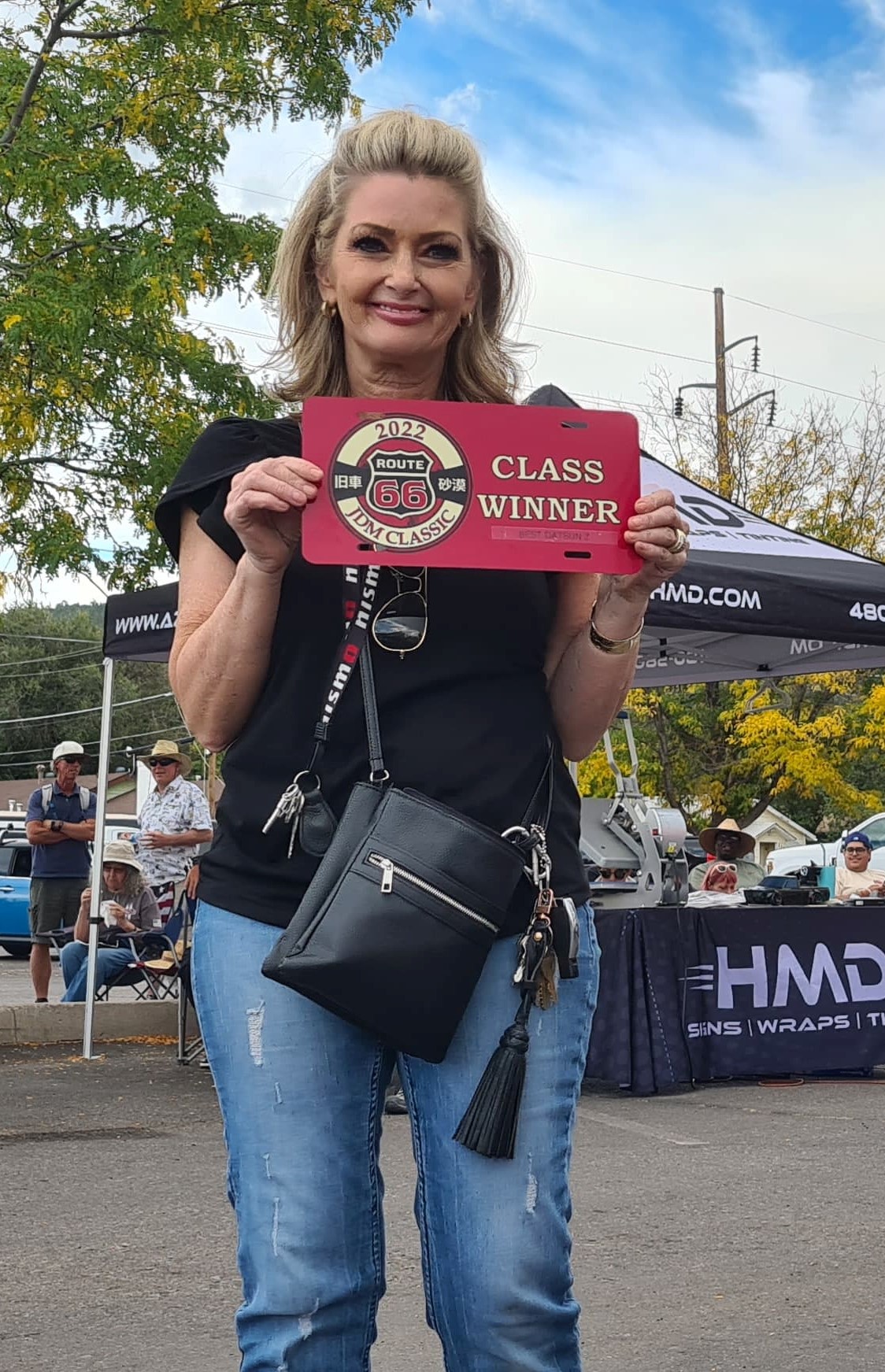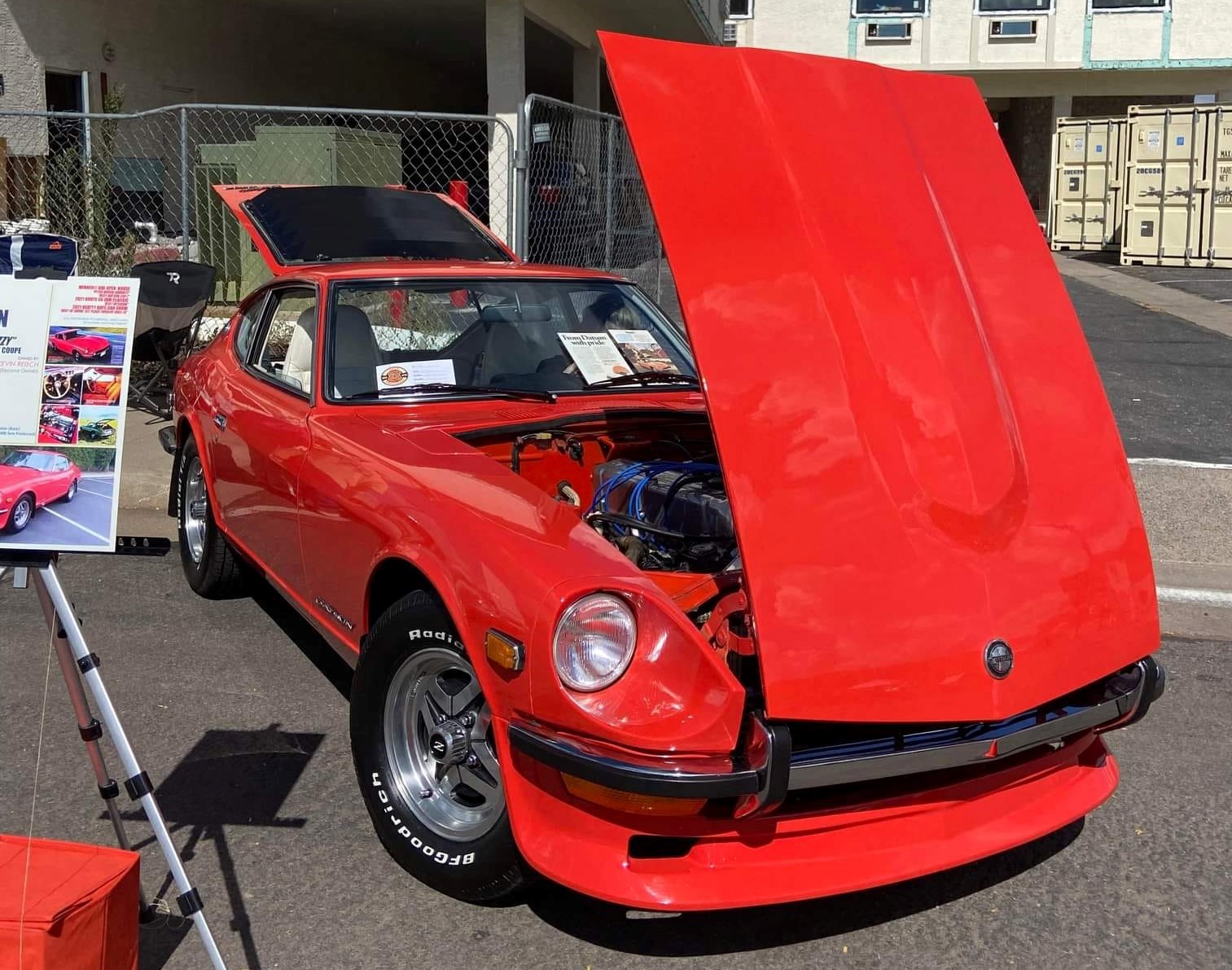 Best Datsun Non-Z First Place – Rob Crosswhite, 1971 510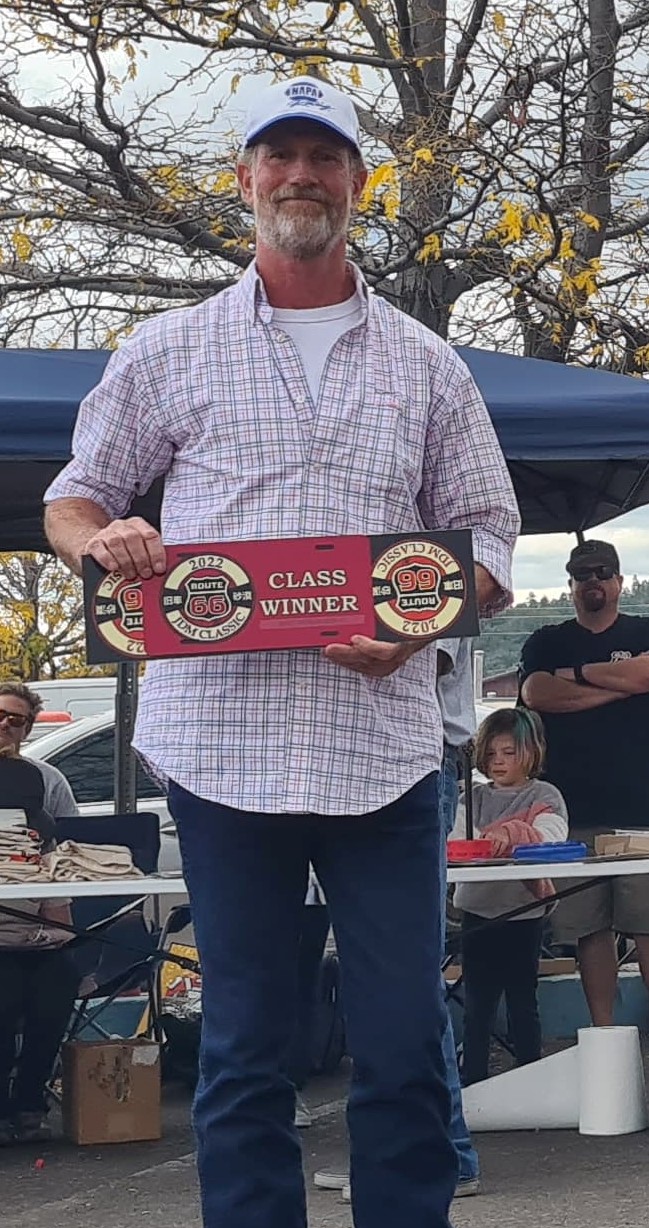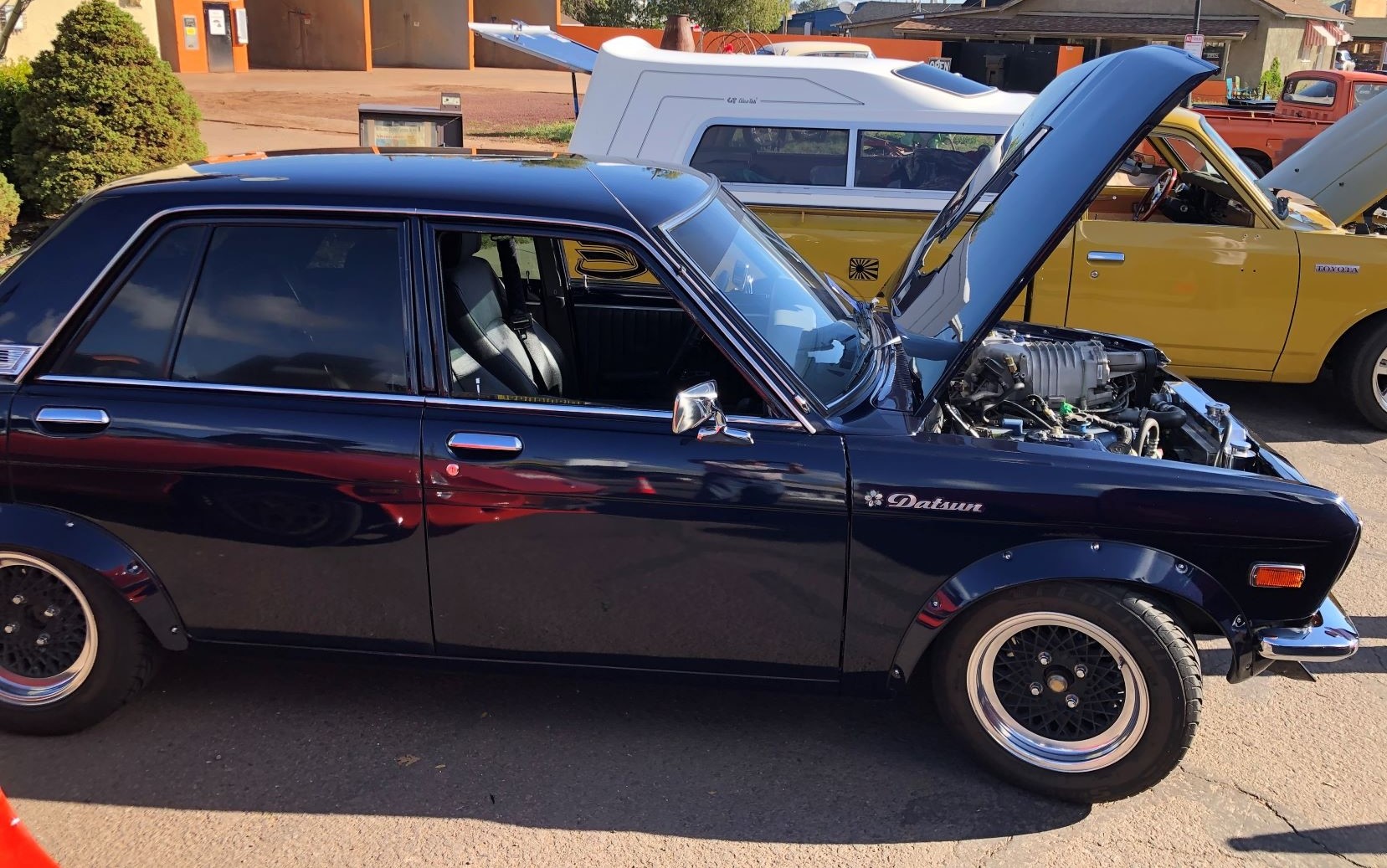 Best Datsun Non-Z Second Place – David Witt, 1972 510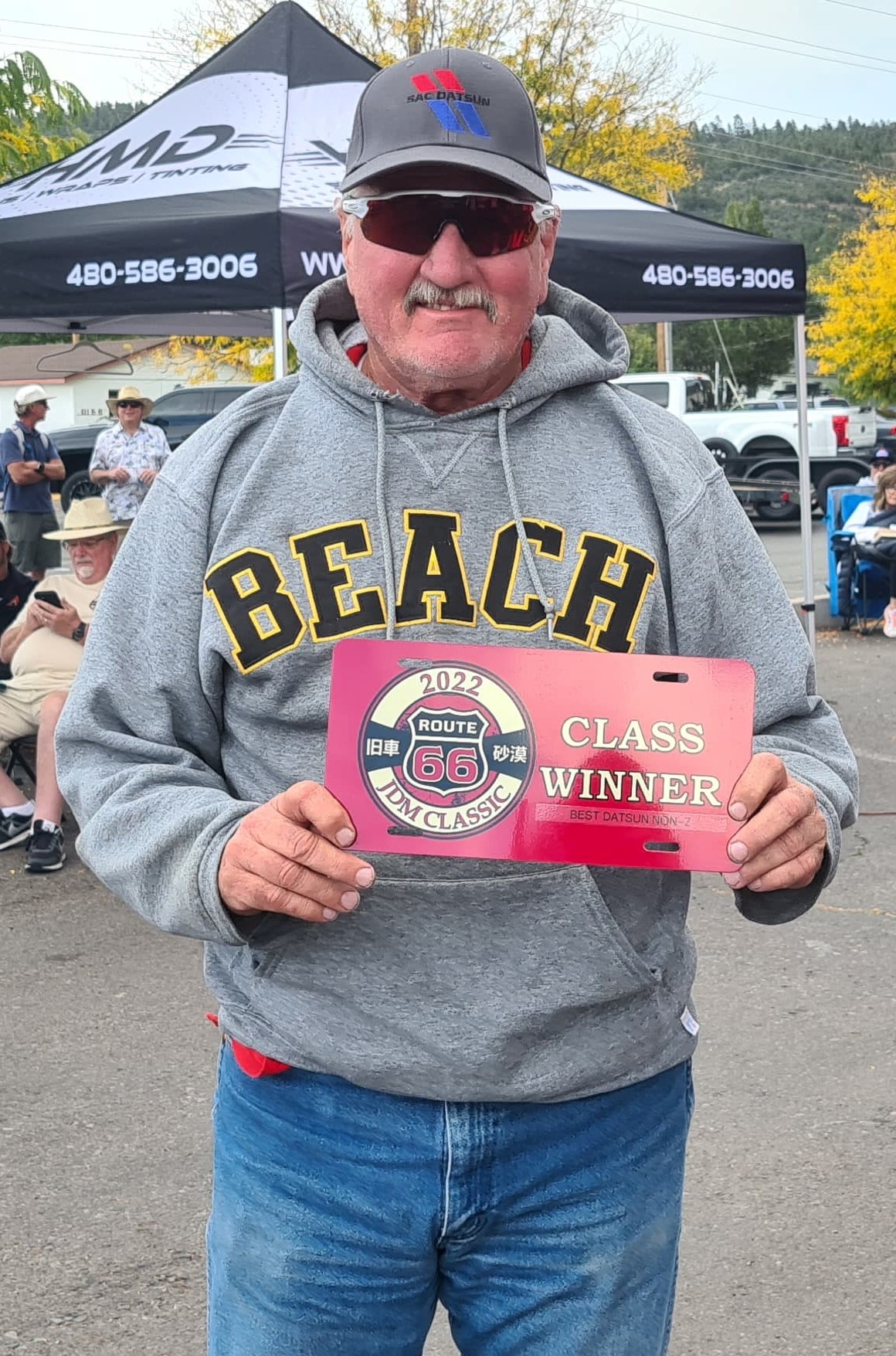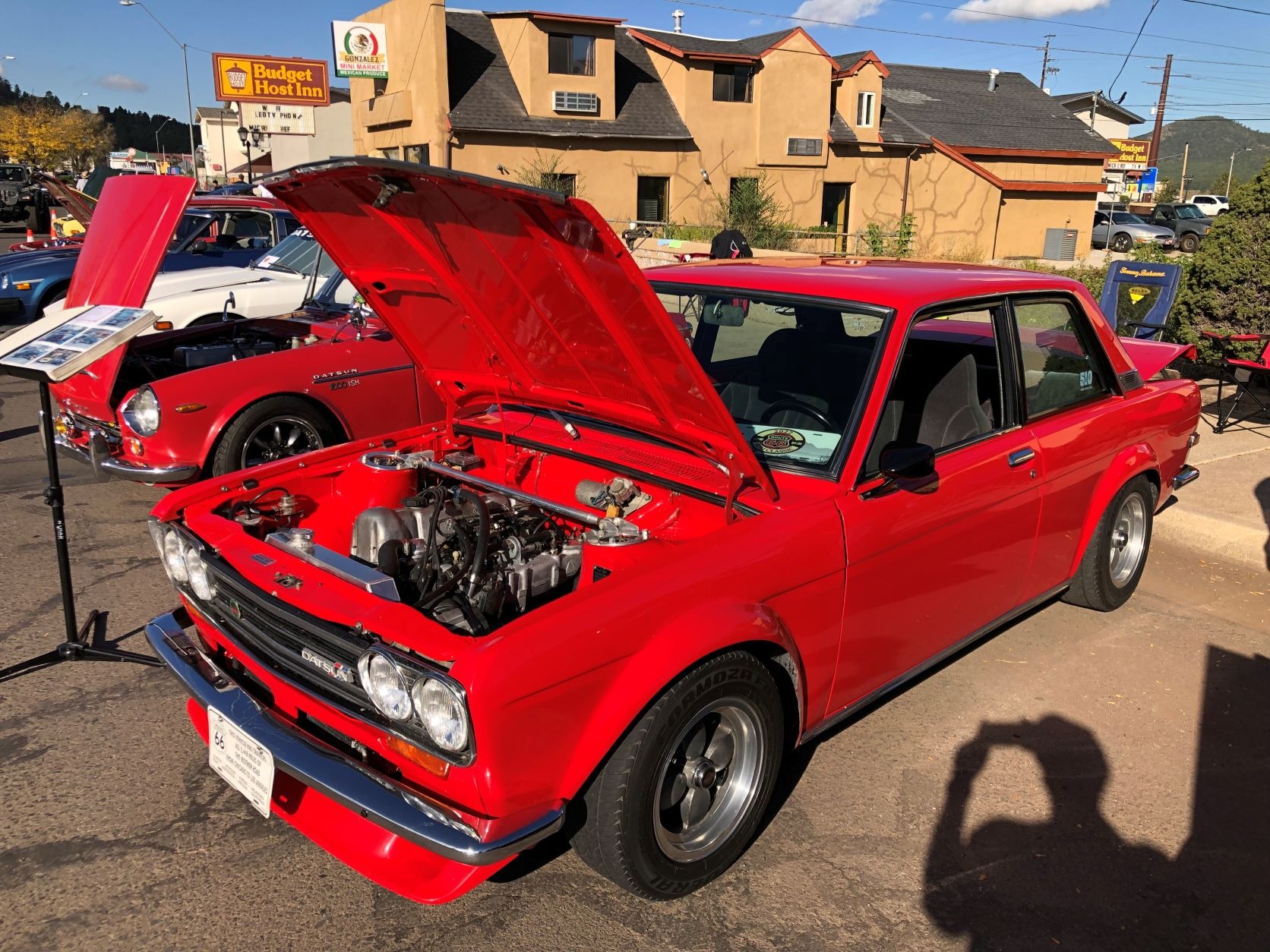 Best Datsun Non-Z Third Place – Aaron Hofferber, 1971 510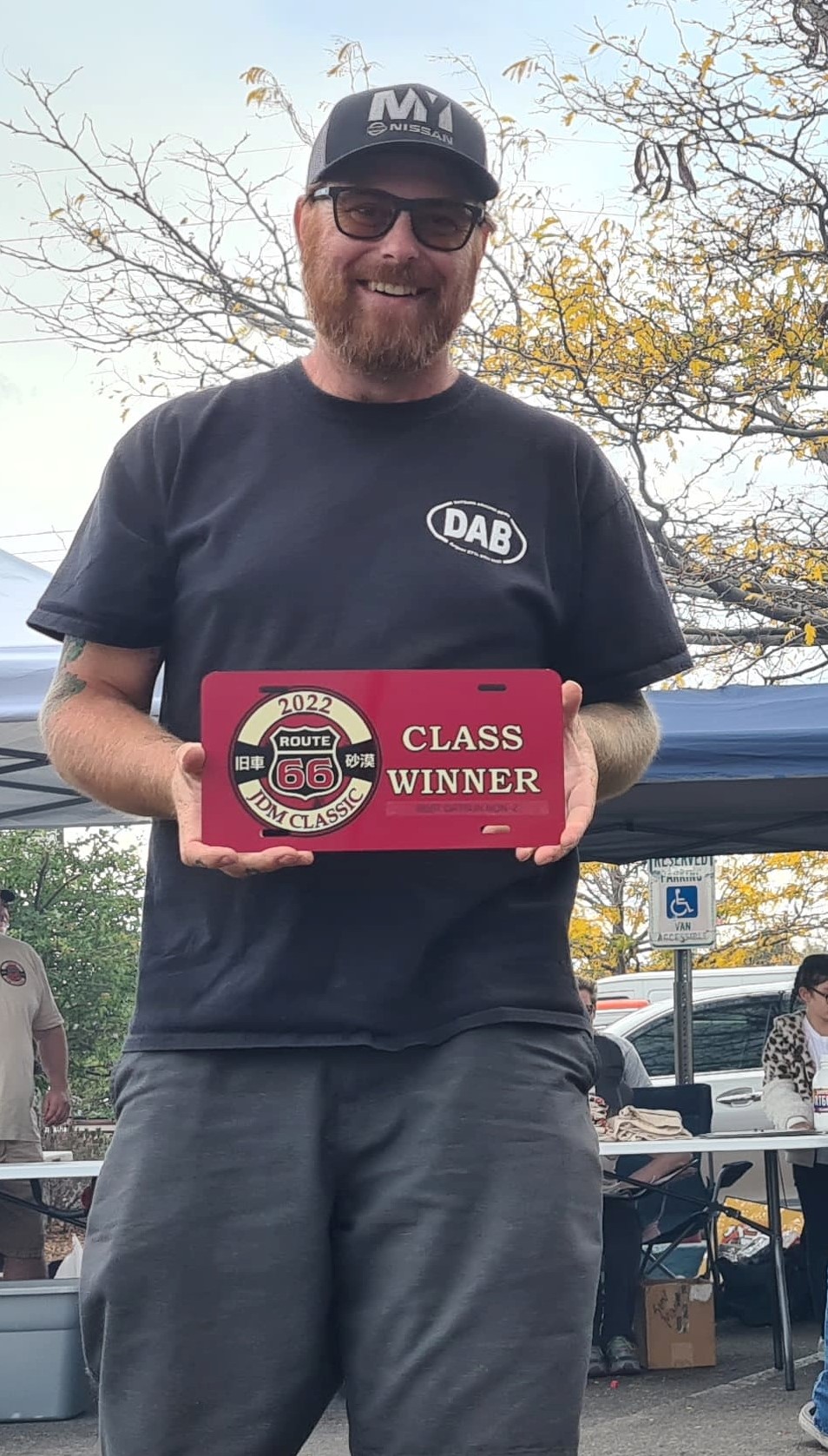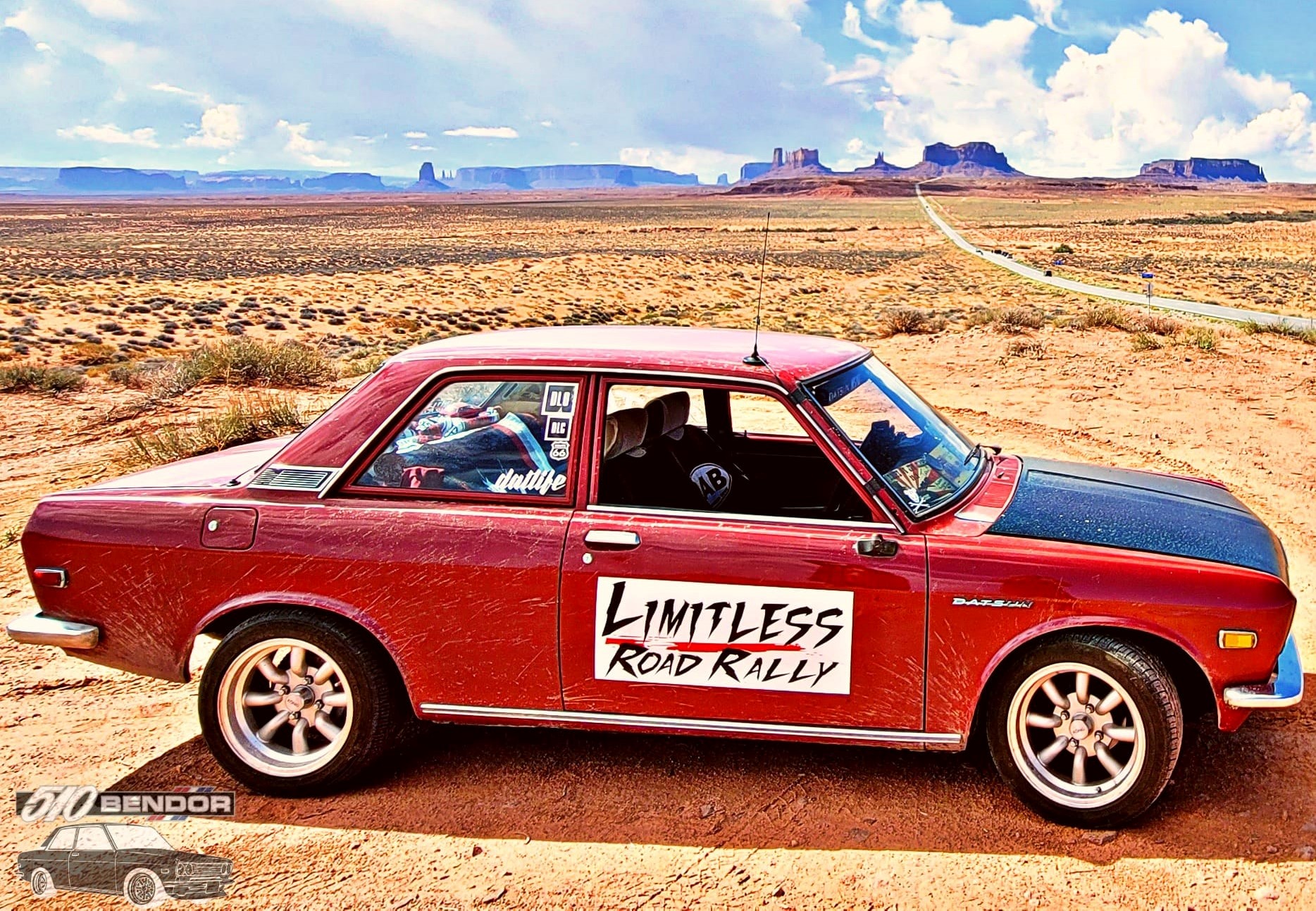 Best Toyota First Place – Dallas Wheeler, 1985 Corolla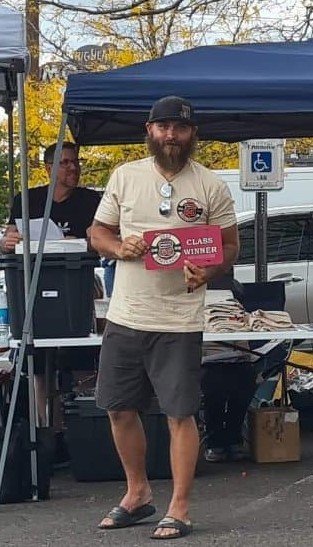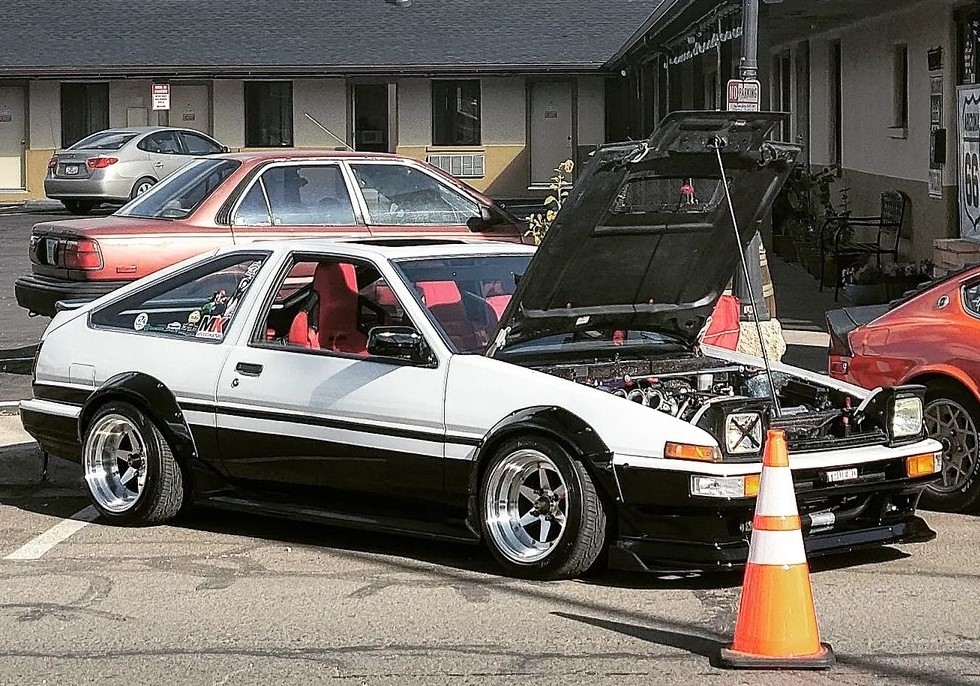 Best Toyota Second Place – Brad DeSantis, 1979 Cressida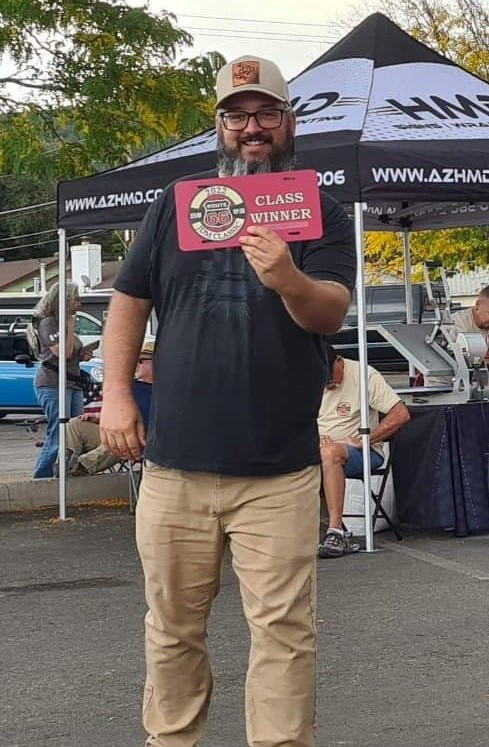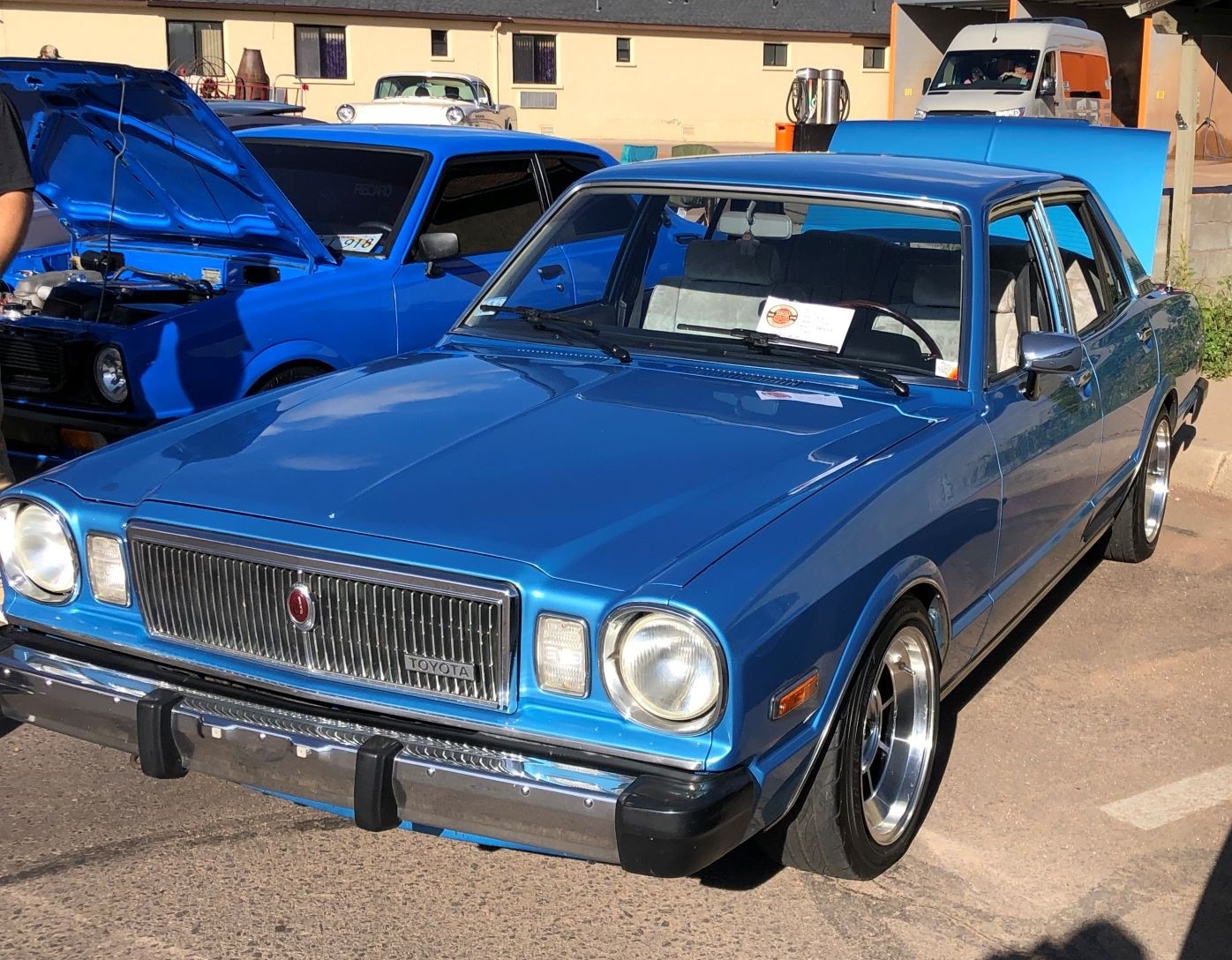 Best Toyota Third Place – Liezl Neely, 1970 Corona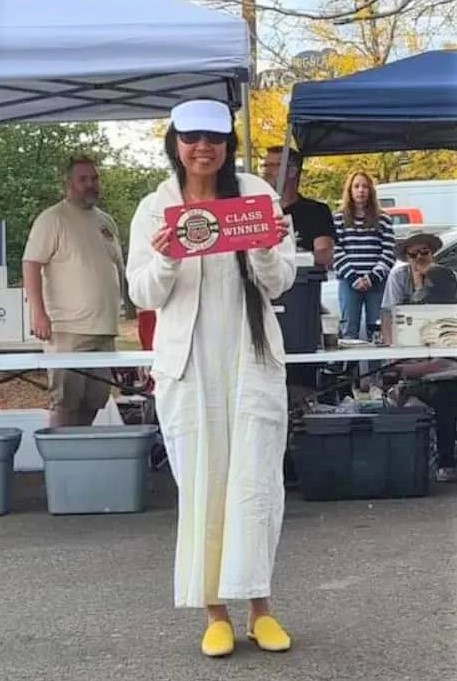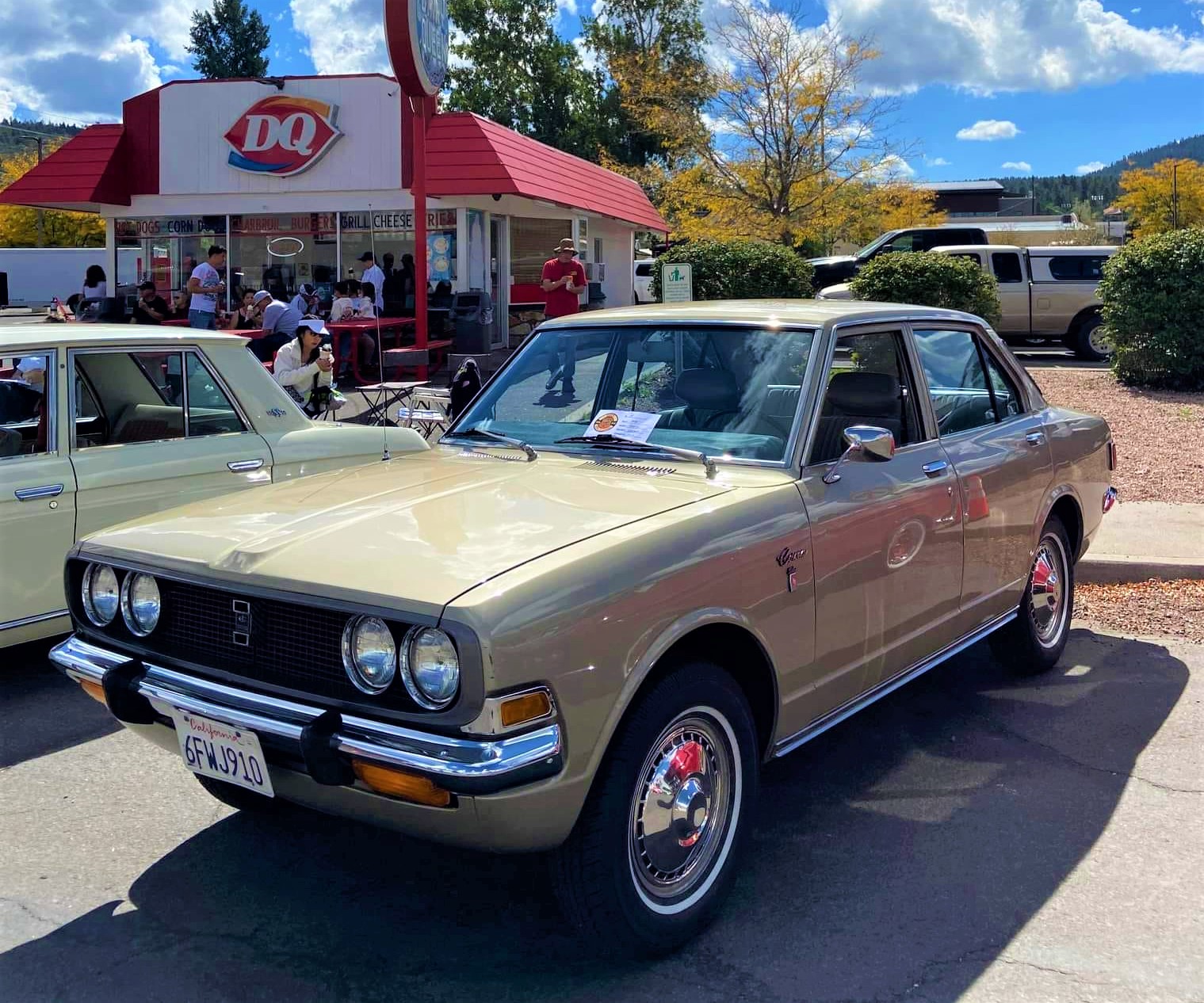 Best Mazda – Michael Oliveri, 1992 AutoZam A-1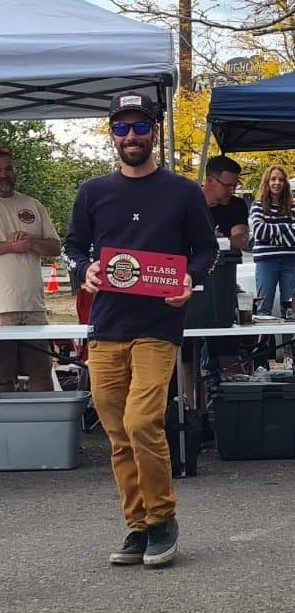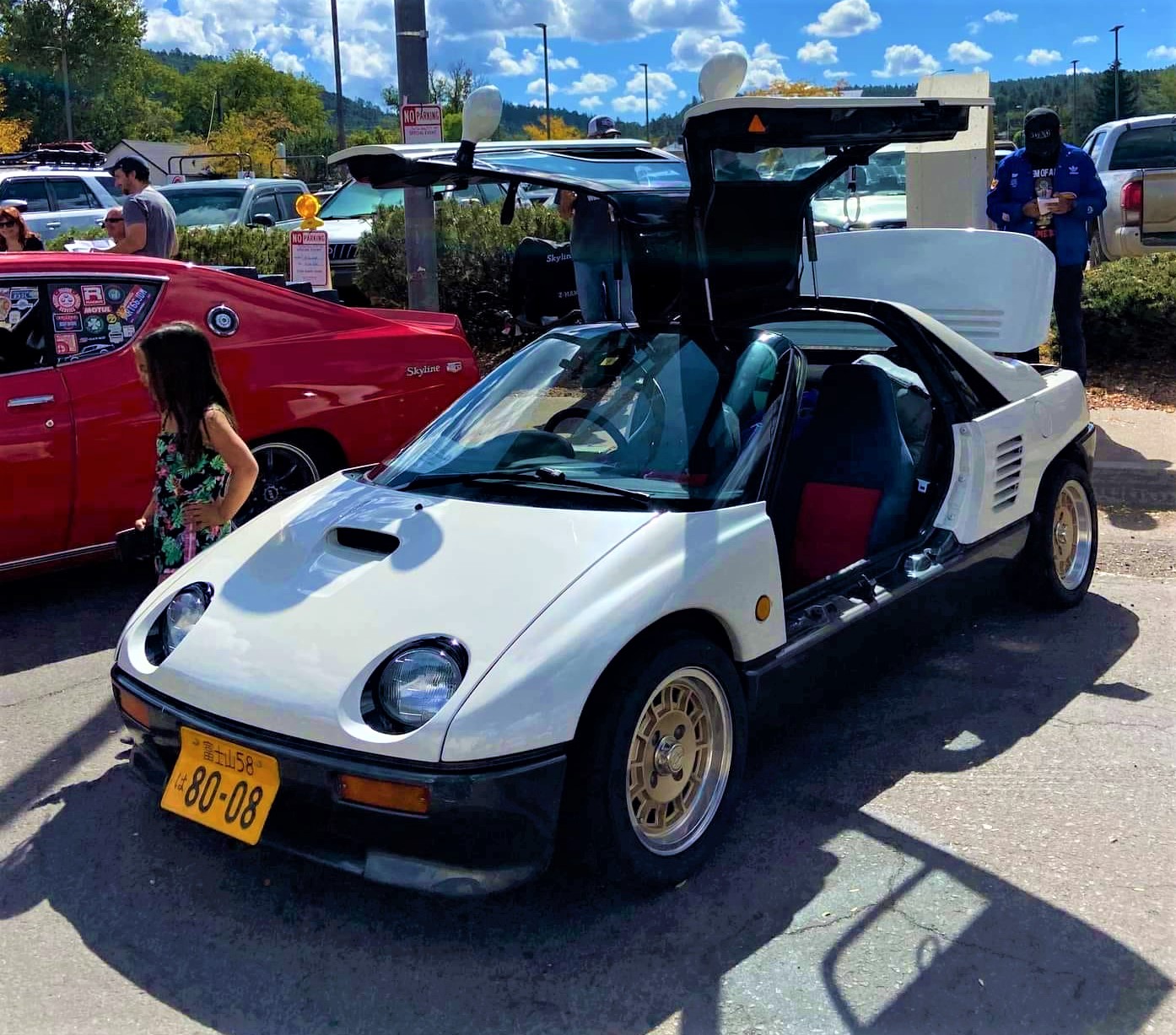 Best Honda/Acura – Kyle Steigerwald, 1996 Integra Type R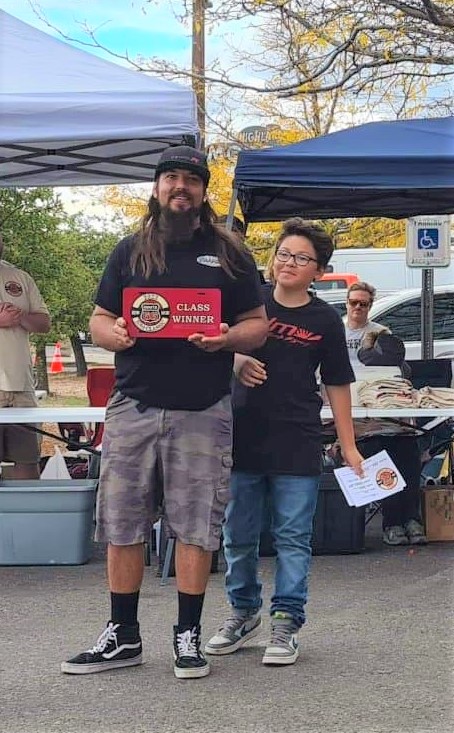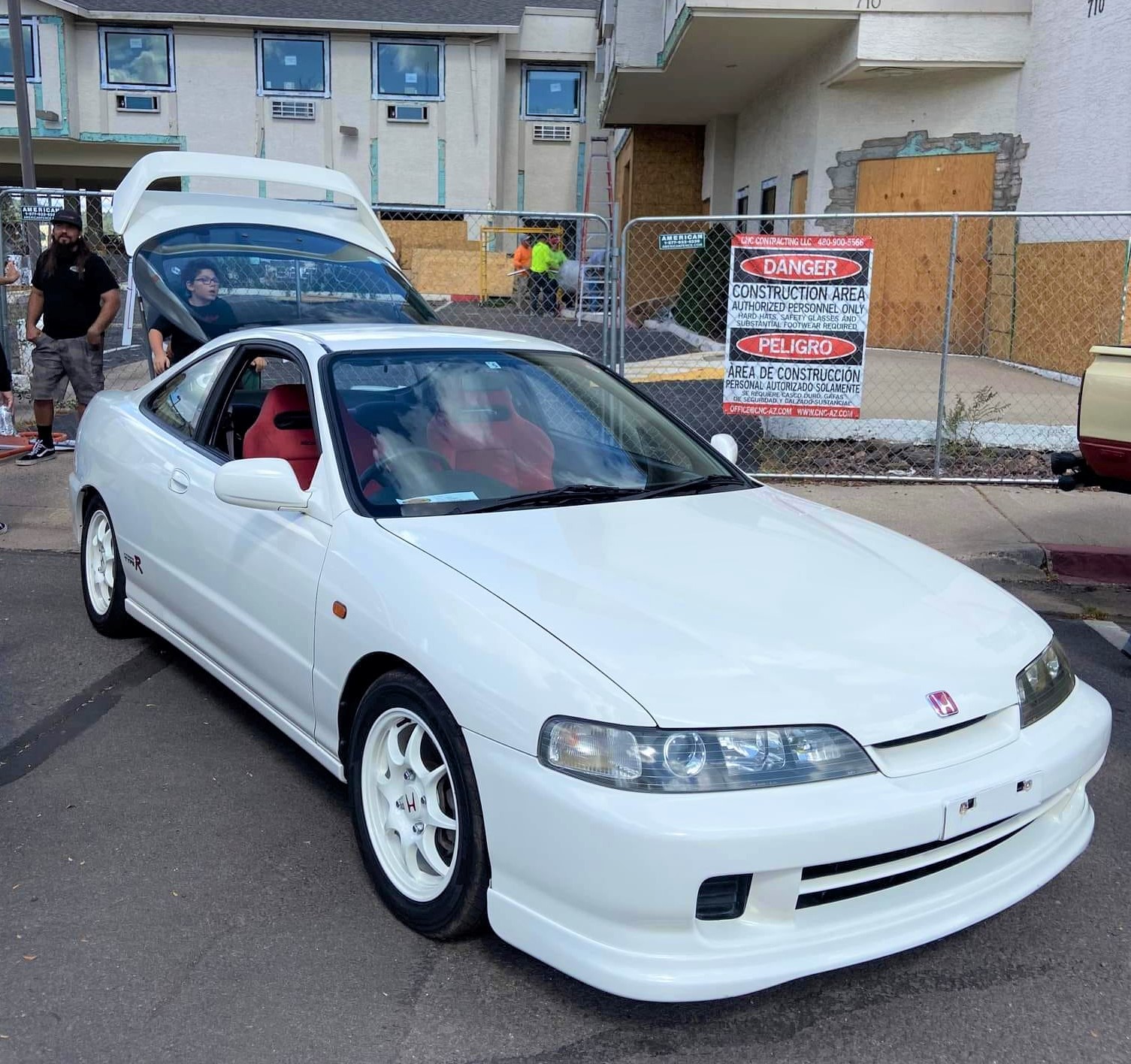 Best Mitsubishi – Guillermo Polo, 1995 3000GT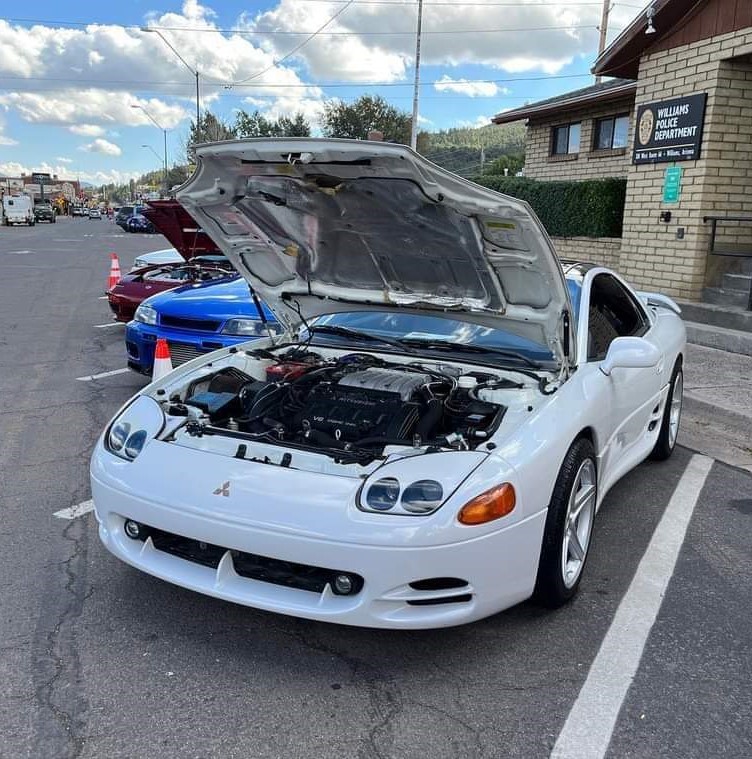 Best Suzuki – Carl Smith, 1984 Suzuki RM250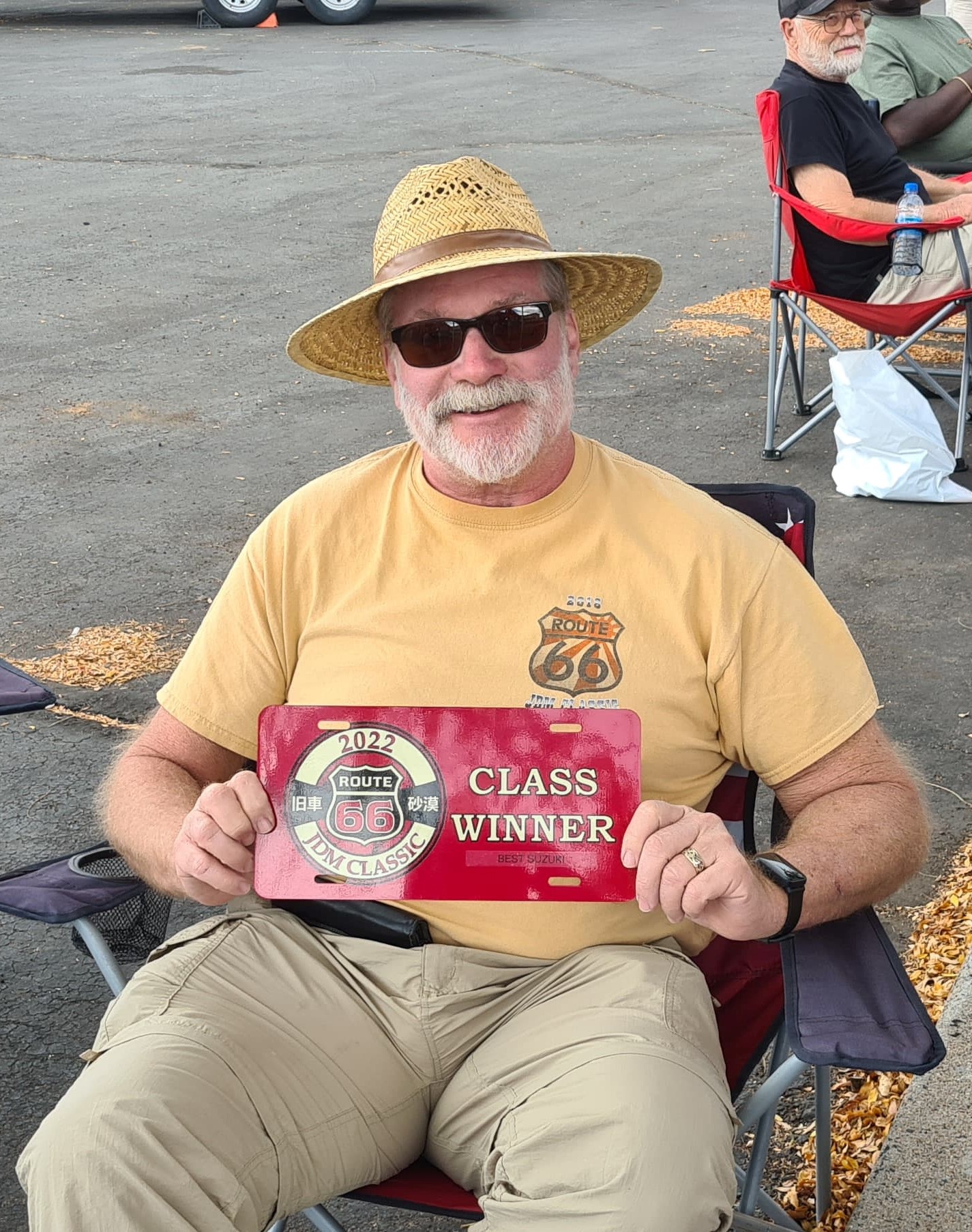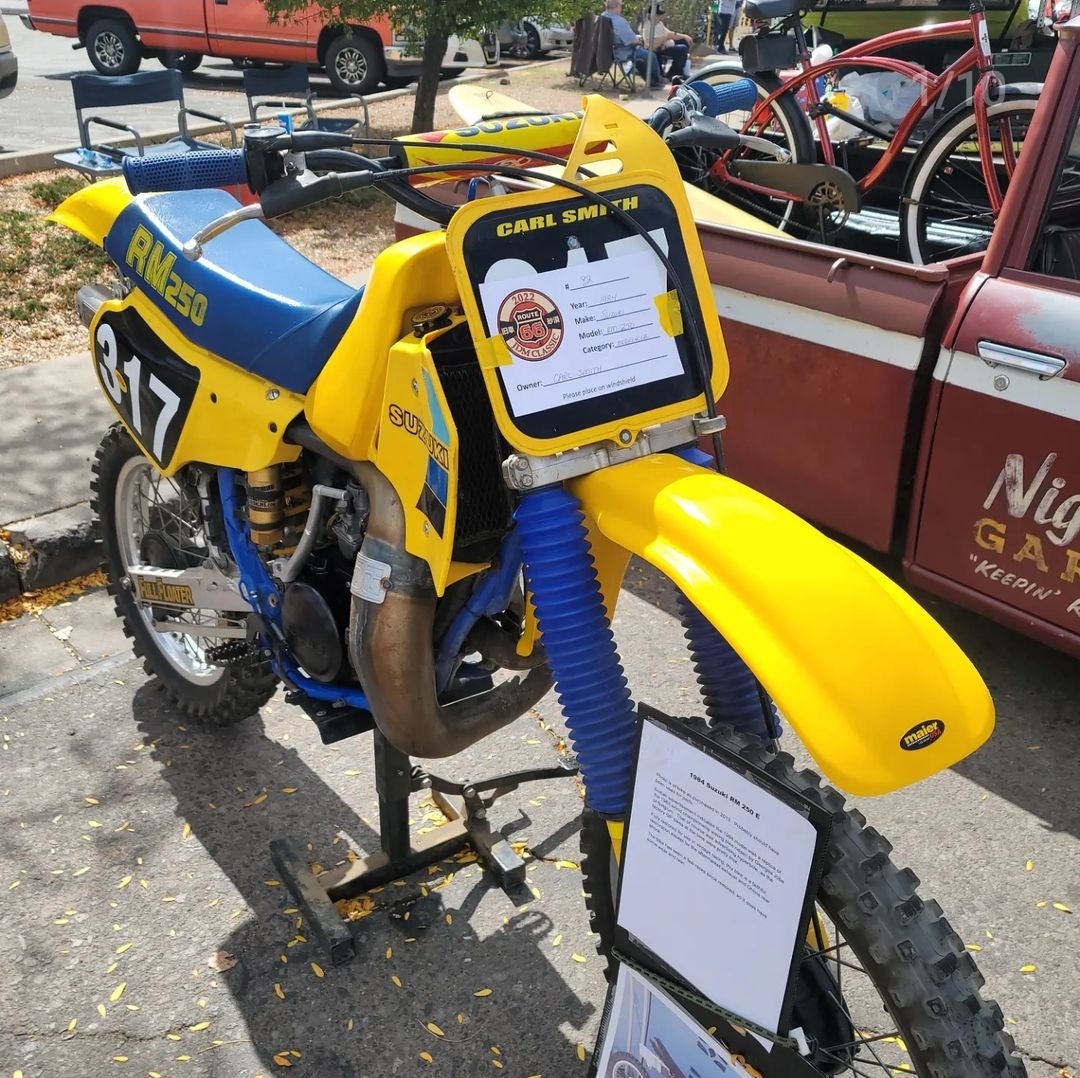 Best Subaru – Justeen Steigerwald, 1995 WRX STi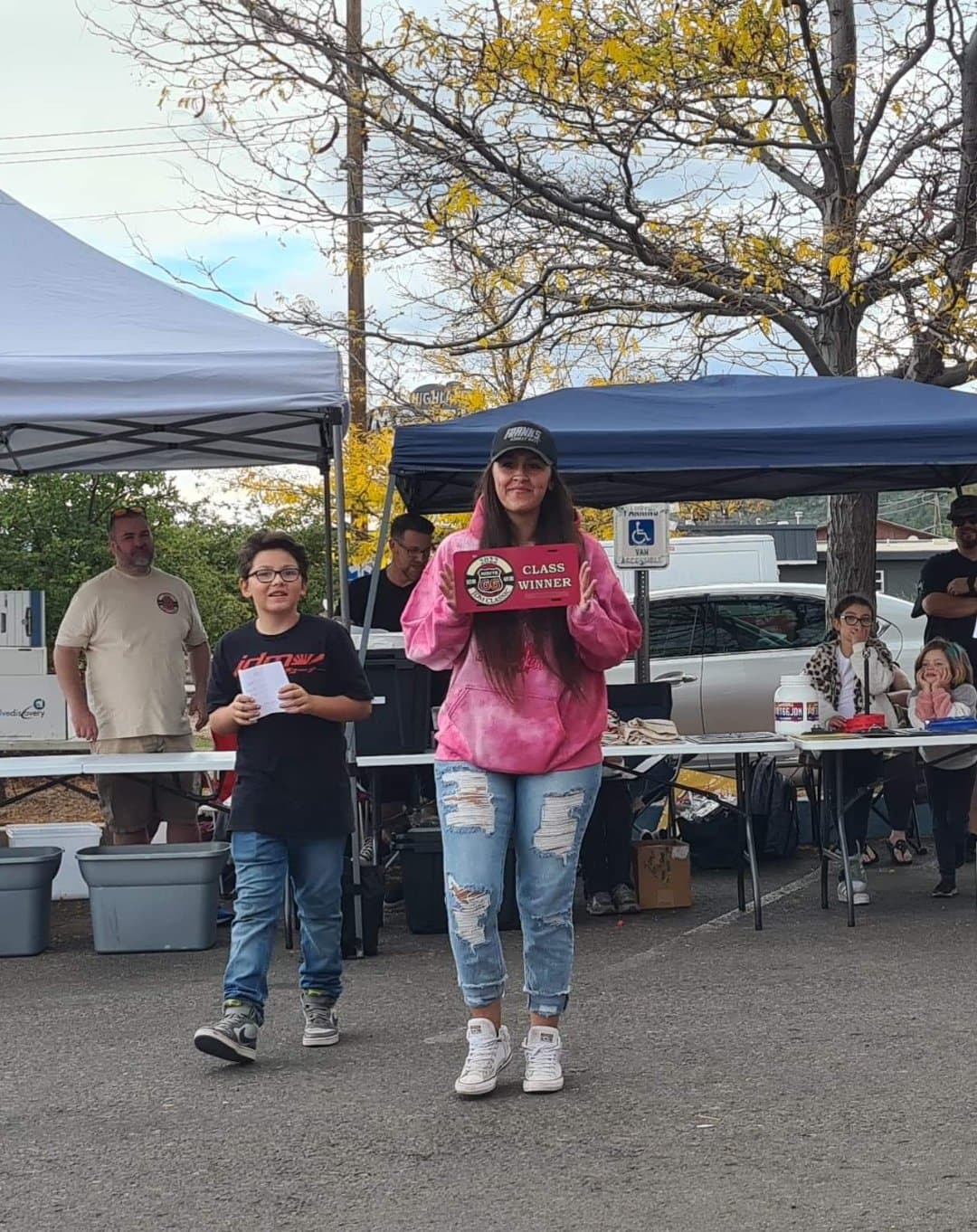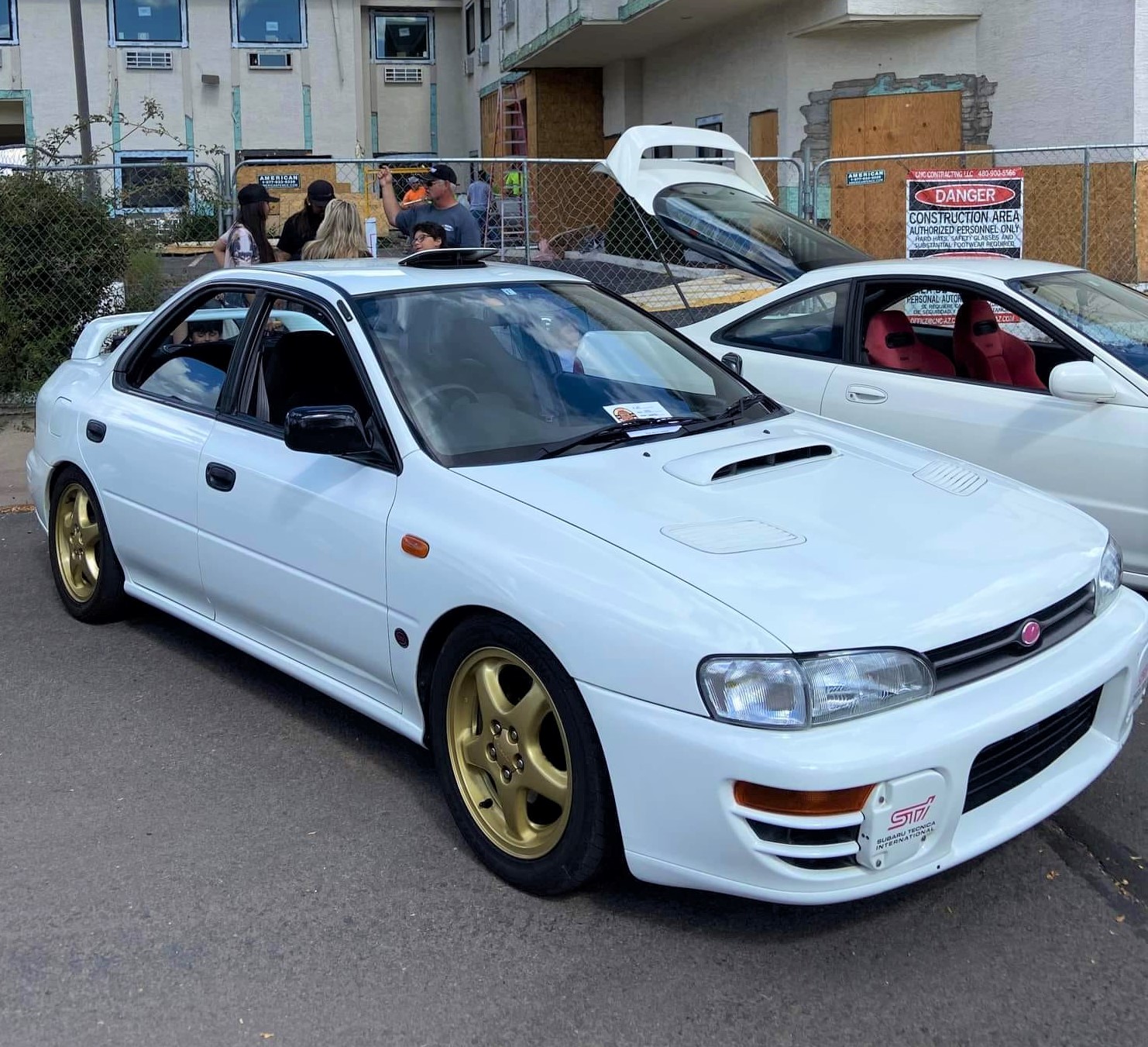 Best Nissan 300Z/ZX – Jayleen McKean, 1989 Nissan 300zx (no photo available)
Diamond in the Rough – Keith Bergey, 1975 280Z Scarab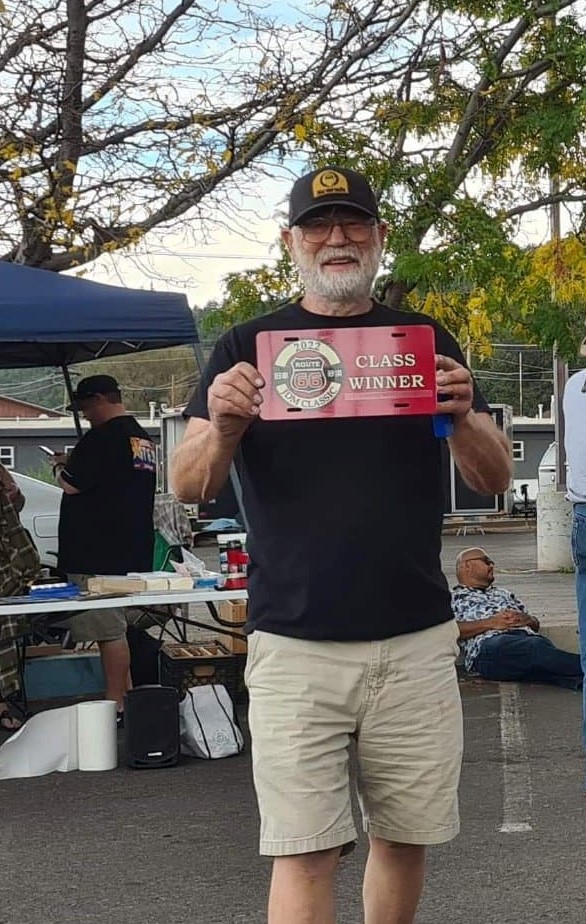 Best Nissan/Infiniti Non-Z – Nikko Solorza, 1975 Nissan Skyline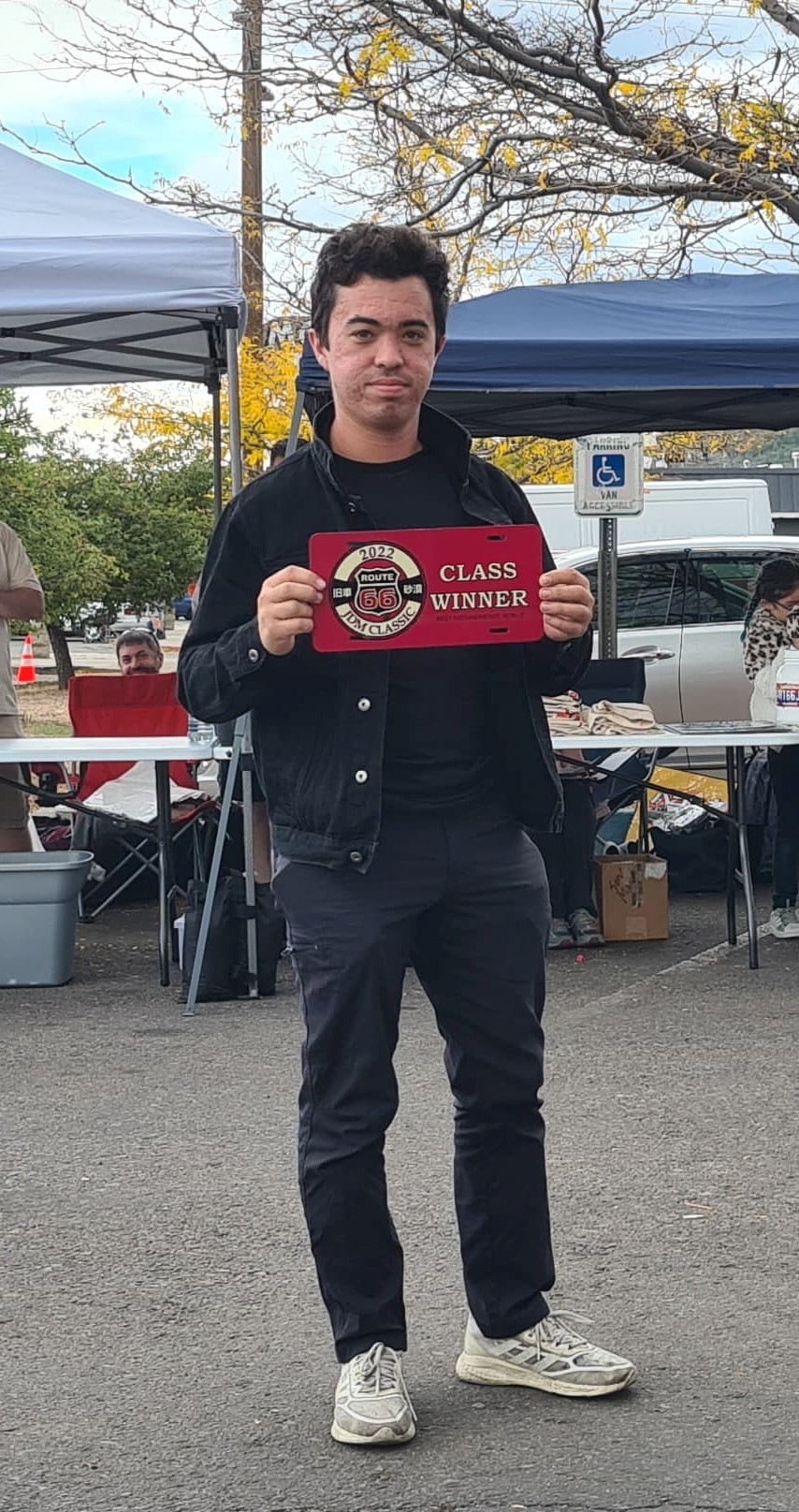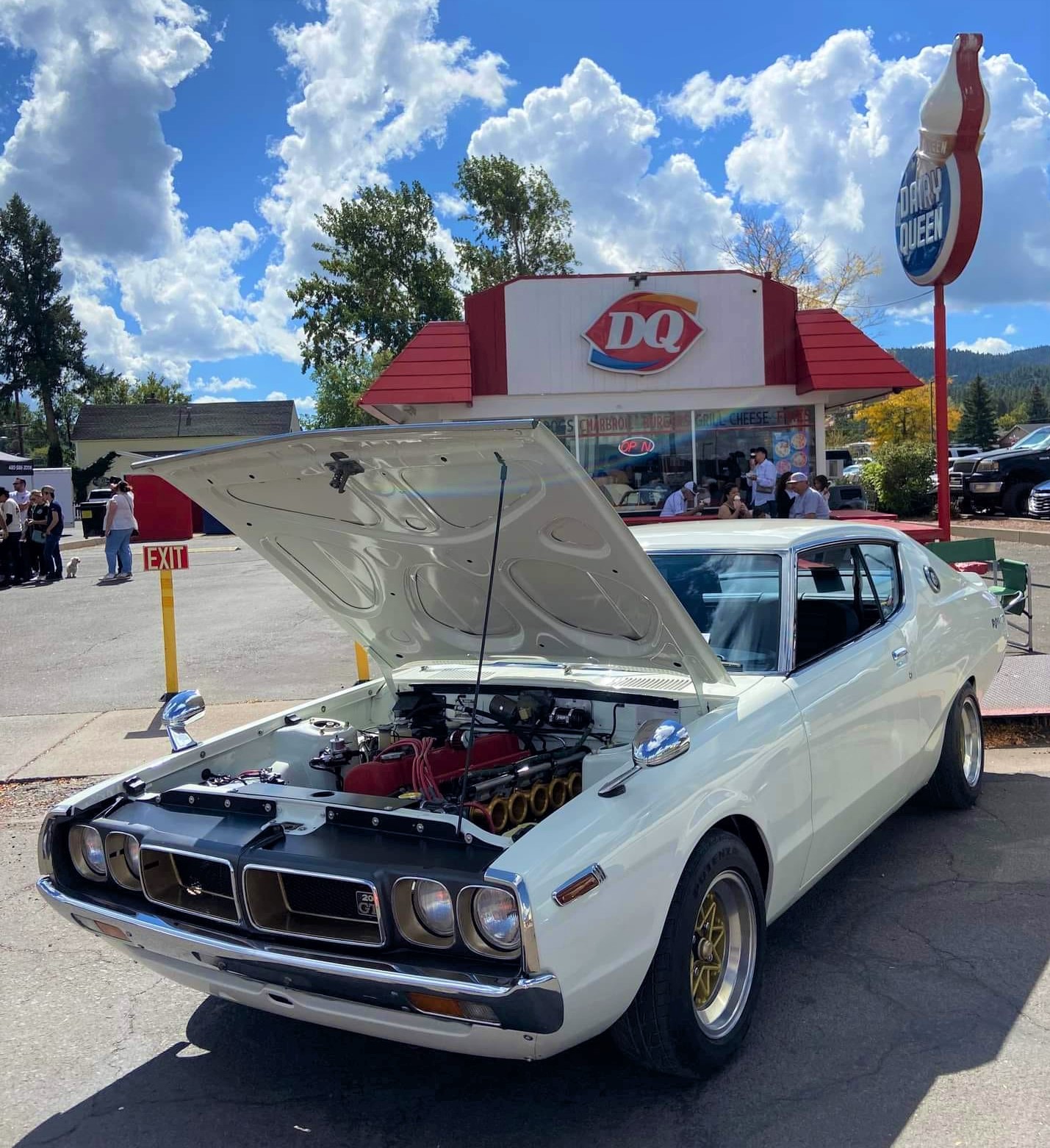 Best Truck First Place – Leroy Kyger, 1964 Datsun L320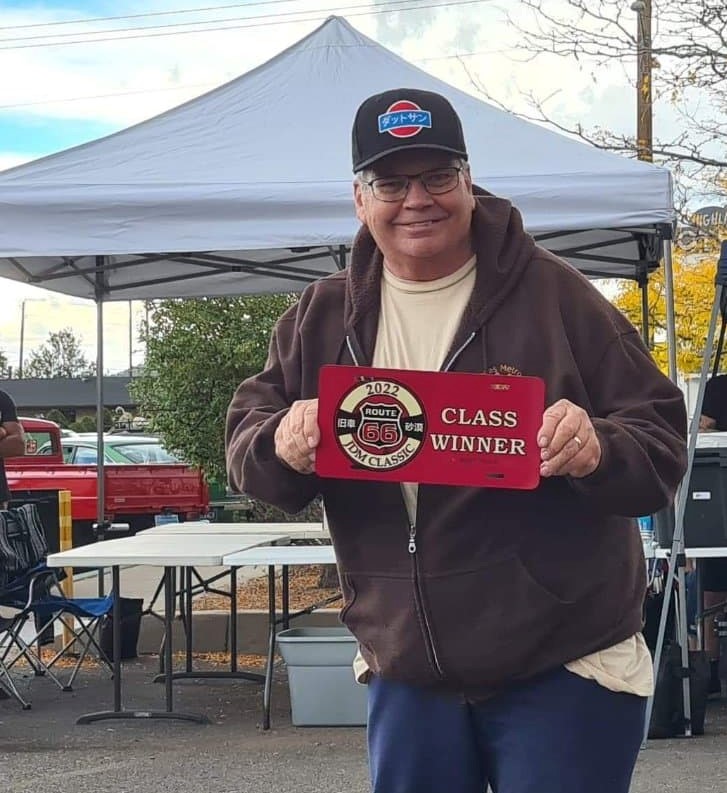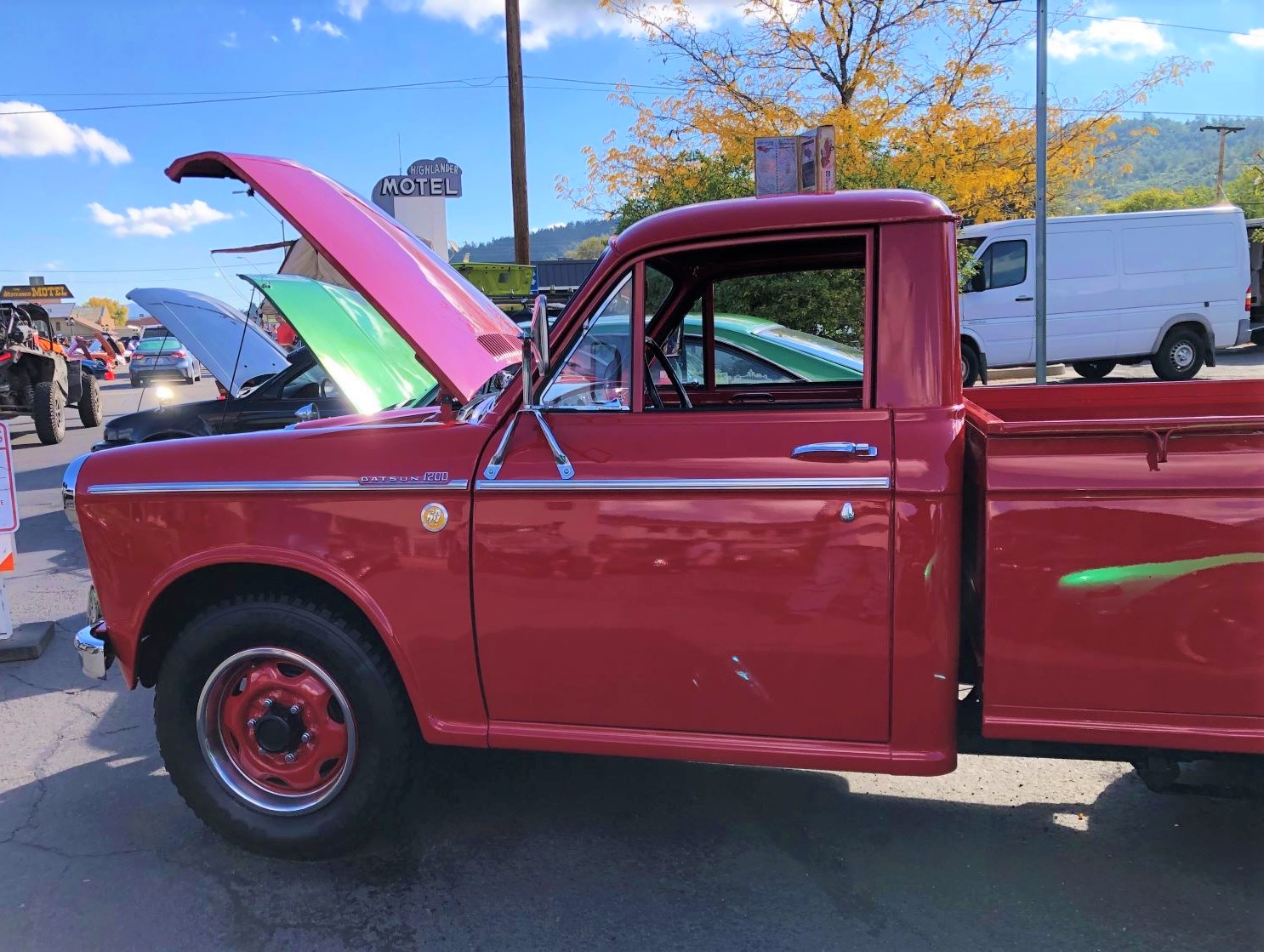 Best Truck Second Place – Jose Garcia, 1979 Datsun 620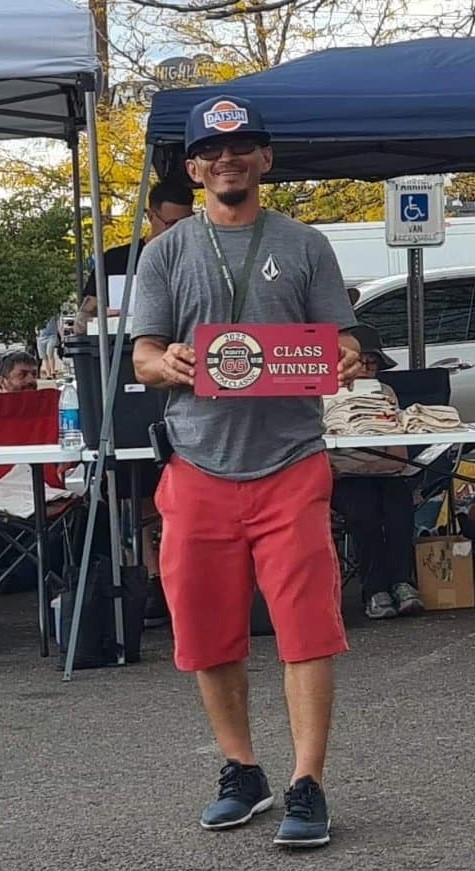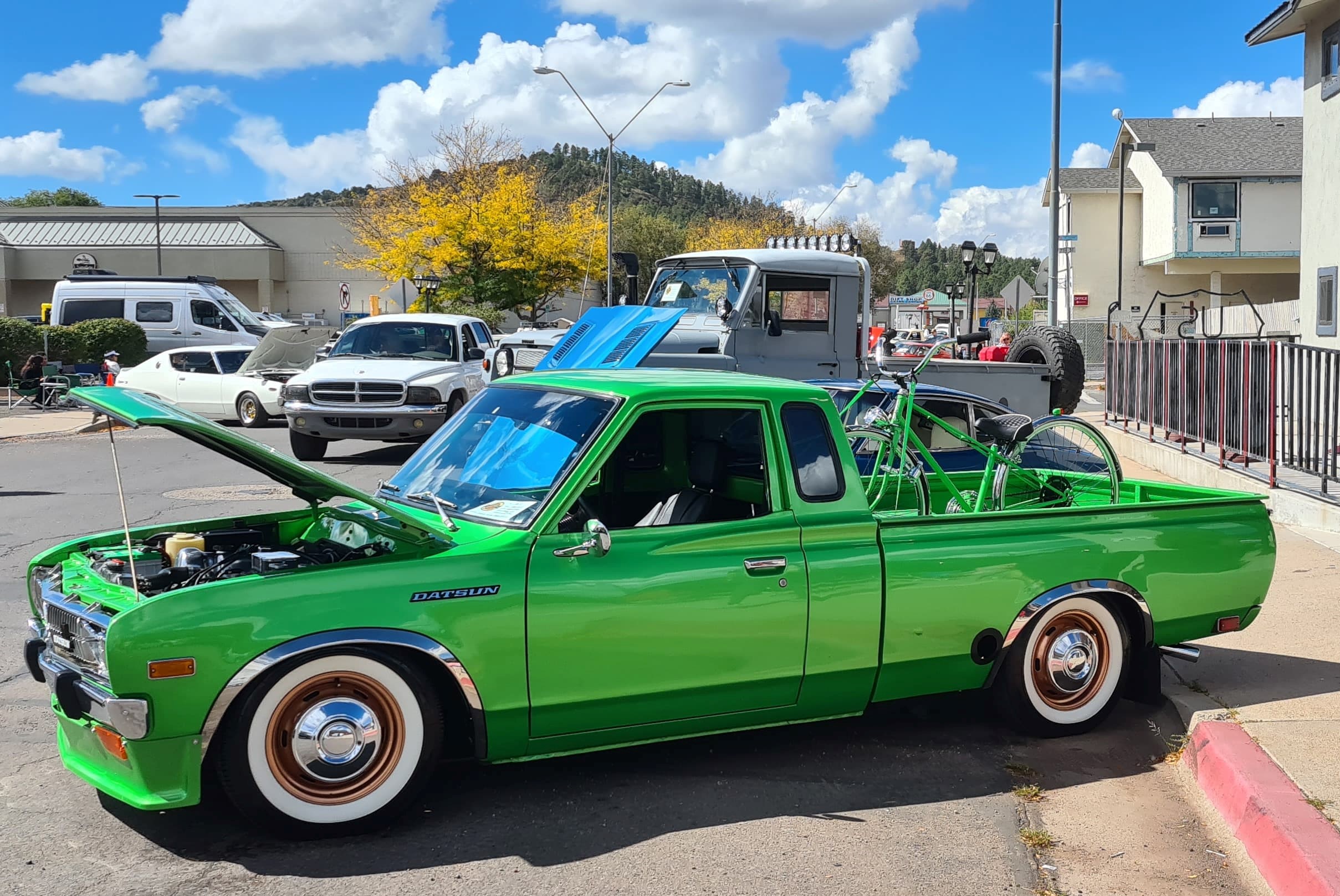 RSK Choice Award – Steve Gonzalez, 1977 280Z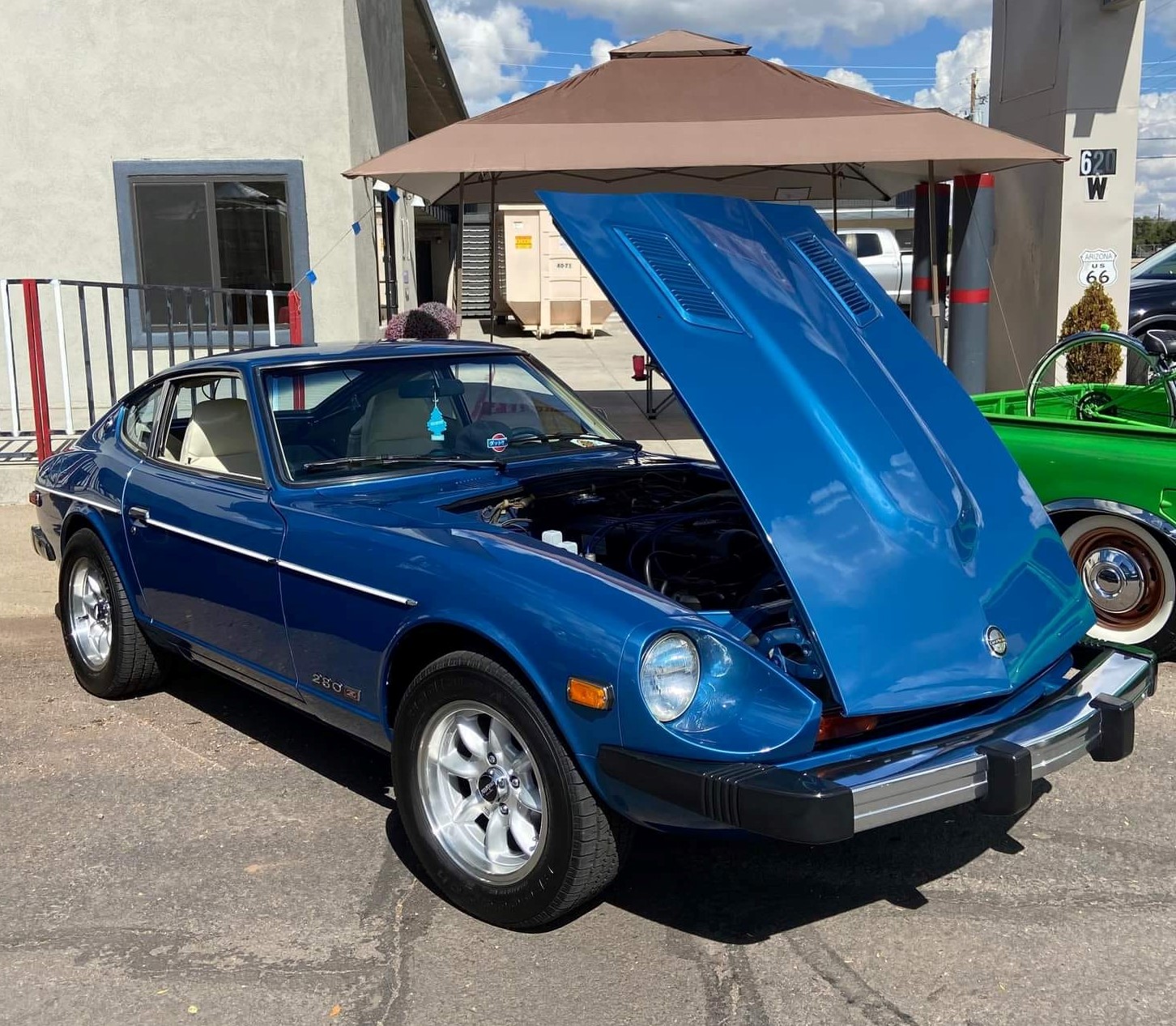 Iron Butt Award (longest distance traveled) – Aaron Hofferber (drove his 510 from Bend Oregon!)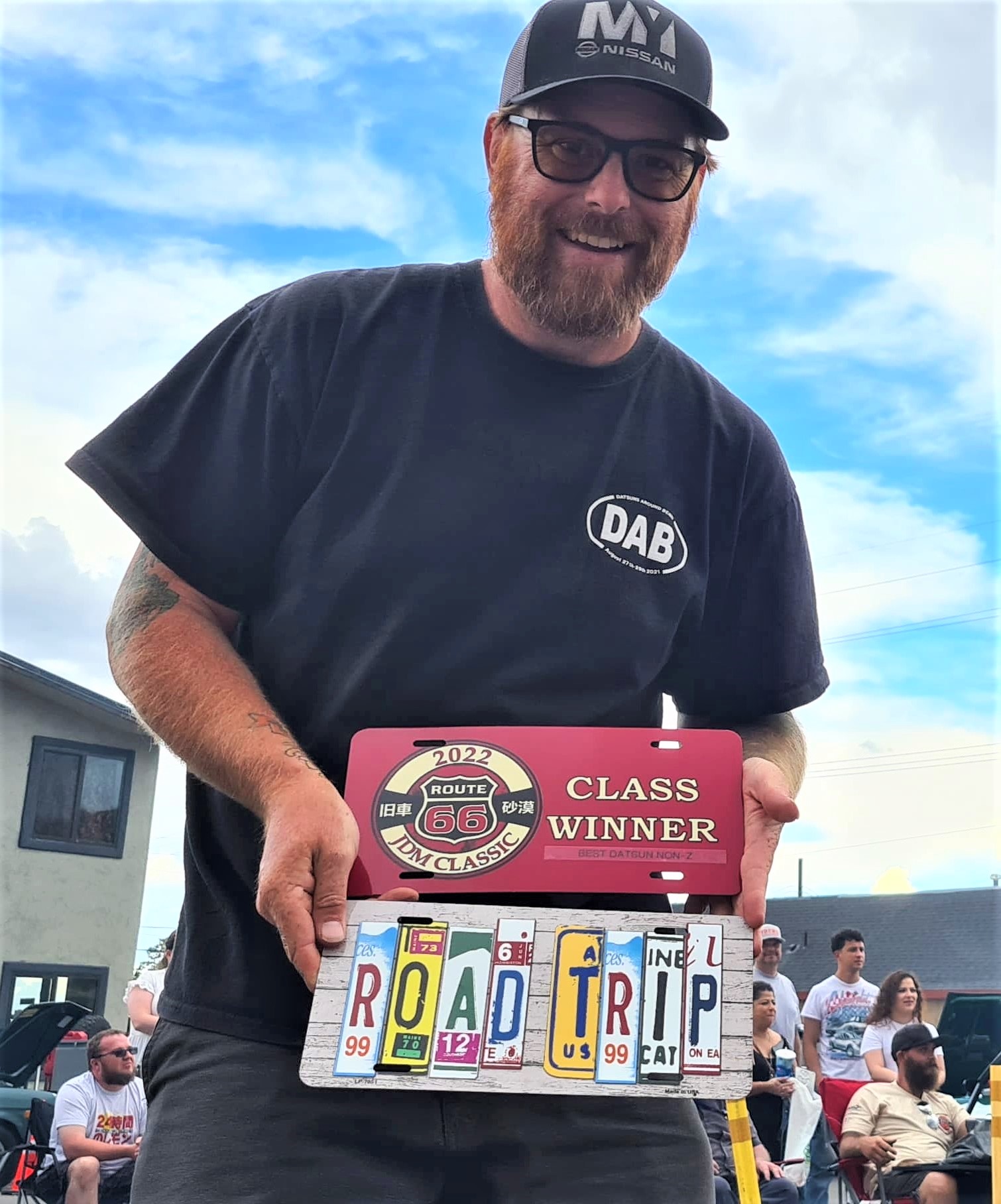 If you've made it this far, we hope you'll come out next year and join us in the fantastic weather, beautiful high desert, and enjoy the amazing environment of Arizona's Route 66… but just in case you're not convinced, here's a gallery of the [most of] the rest of the cars from the show! Enjoy, and we'll see you next year at the Route 66 JDM Classic!