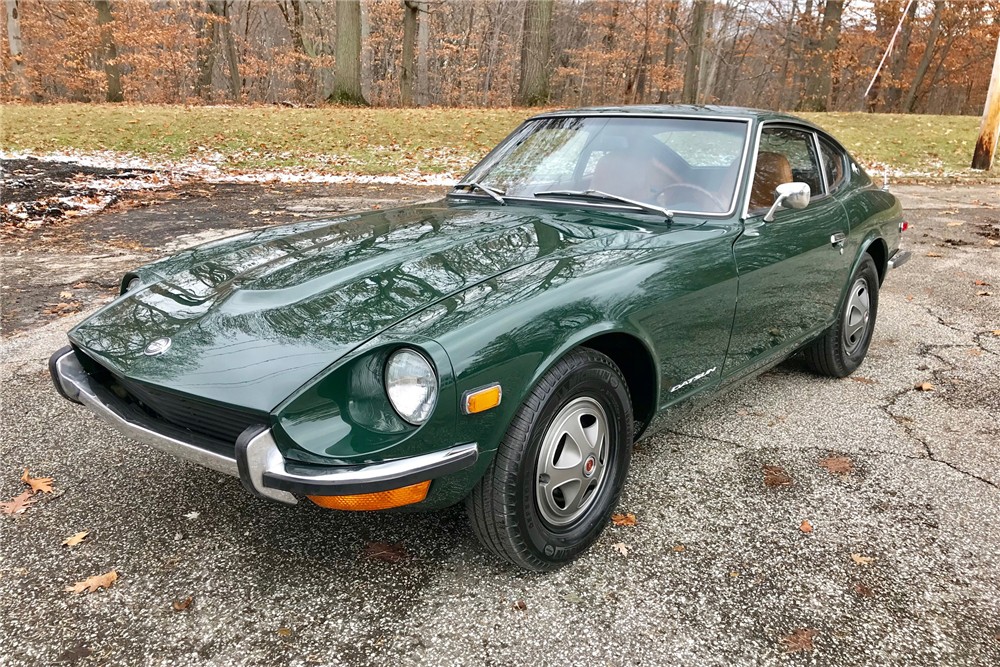 Lot 949.1 – Description from the auction docket: "The car offered here is a completely original, matching-numbers-drivetrain car that has never been altered from its factory build configuration. Sold new by Santa Ana Datsun in October of 1971, the car remained in the dry climate of Southern California area through its entire life until 2017. When the current owners purchased this 240Z with it has no visible rust issues, which was confirmed true when they undertook a bare-metal respray in the correct original color of Dark Green. A high-quality body preparation was undertaken followed by show-quality paint just completed in 2018. The exterior trim, weatherstripping and other cosmetic items were replaced as needed and the interior was refurbished as necessary with all correct goods. This Datsun is powered by a 2397cc engine paired to a 4-speed manual transmission. This car runs, drives and performs as good as it looks and a recent thorough service puts the car ready to enjoy."
No question, this one's my favorite. A great color combination, a great backstory, no real hidden surprises, and a classic formula of originality and manual-shifted Datsun sports car goodness.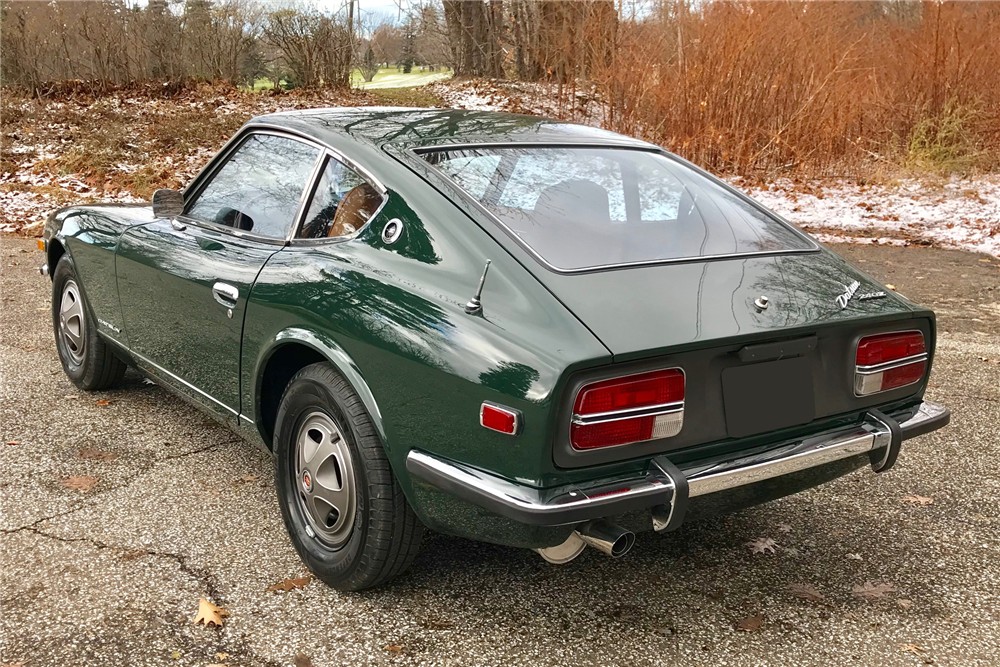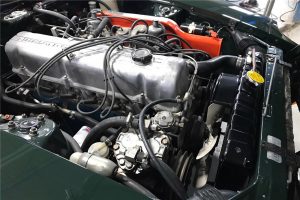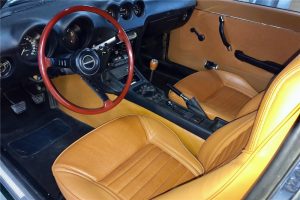 Those of you who have seen my restorations know I'm a stickler for underhood and undercarriage details… This car wasn't overrestored by any means, and it presented as an honest, clean, mechanically-unrestored, well-cared-for Z. I'd have liked to see some additional attention paid to the engine bay, which contained some worn hoses, incorrect clamps, and some overall grime – but again, it's an honest car, which beats a rattle-can restoration anyday.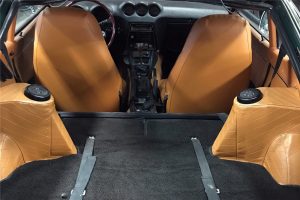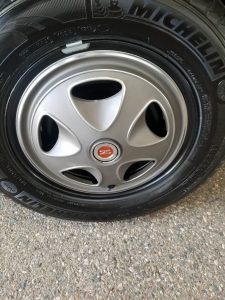 OK, now for the quibbles: When a seller reports a "bare metal respray," it's reasonable to assume all the glass was removed. After all, that's the correct way to perform a restoration. On an S30, the tell-all usually lies in the quarter windows. These weren't removed, and the masking tape line (and old cracked rubber) proves it. If you've never restored a Z, the quarter windows are a challenge – but they can be removed, disassembled, and refurbished with new rubber – and reinstalled AFTER the paintwork is done.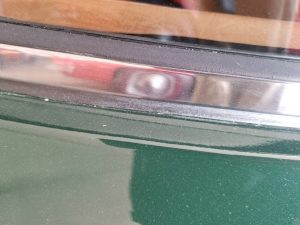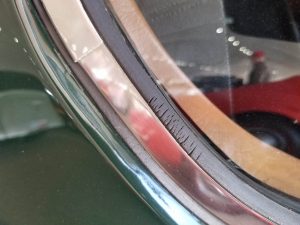 Sadly, I couldn't get undercarriage pictures on this car, as she was parked in one of the tents – out of the rain, but not without a couple inches of water on the ground. I'm dedicated, but not stupid. Let's use the underhood condition and assume that the underbody is similarly clean, but not restored.
My guess last night, while writing this article, was that this one clears $40k easily. Well, today the hammer fell to the tune of $55,000.00. Let's remember, this is a mild restoration – Not a rotisserie job, not a Foose / Kindig level restomod, but a simple refreshing of a good-condition, low mileage Z. Folks, the S30 game is strong, and it's not slowing down.