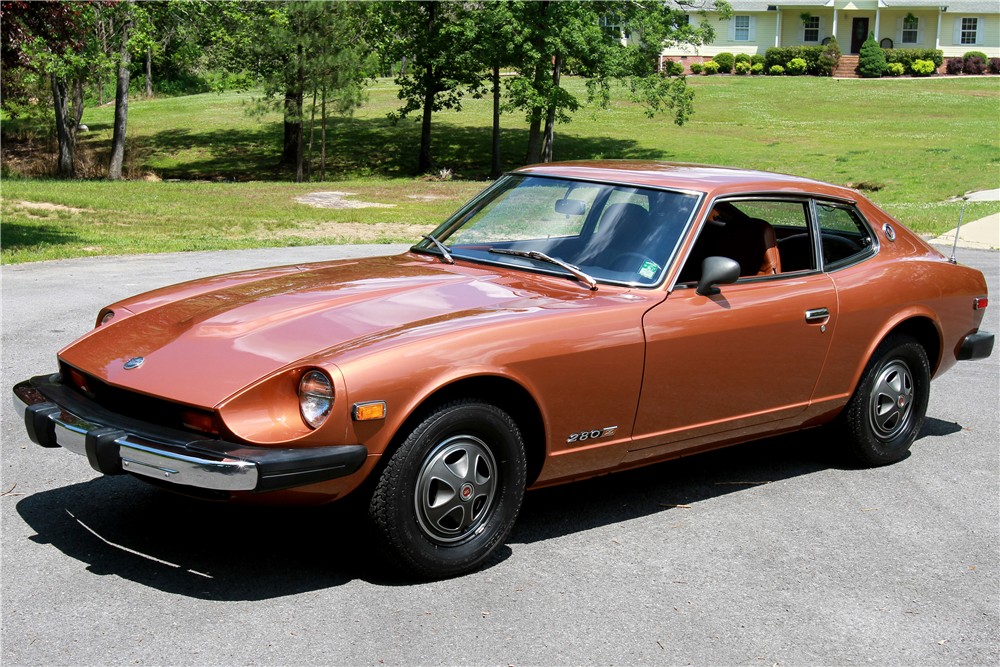 Lot 456.2 – Description from the auction docket: "This 1976 Datsun "Fairlady" 280Z 2+2 hatchback has 1,358 original miles (mileage not indicated on the registration). It is powered by the original 2.8-liter SOHC inline 6-cylinder engine with Bosch Jetronic fuel injection, mated to a 3-speed automatic transmission, and is equipped with front disc brakes. It also has factory air conditioning. Still finished in its original Bronze Poly Metallic, it features its original tires, books, manuals, and even the original title and sales brochure. The original tools and jack are still in their original wrappers, inside the trunk. It has a 3-ring binder containing original documents along with ownership history and maintenance records."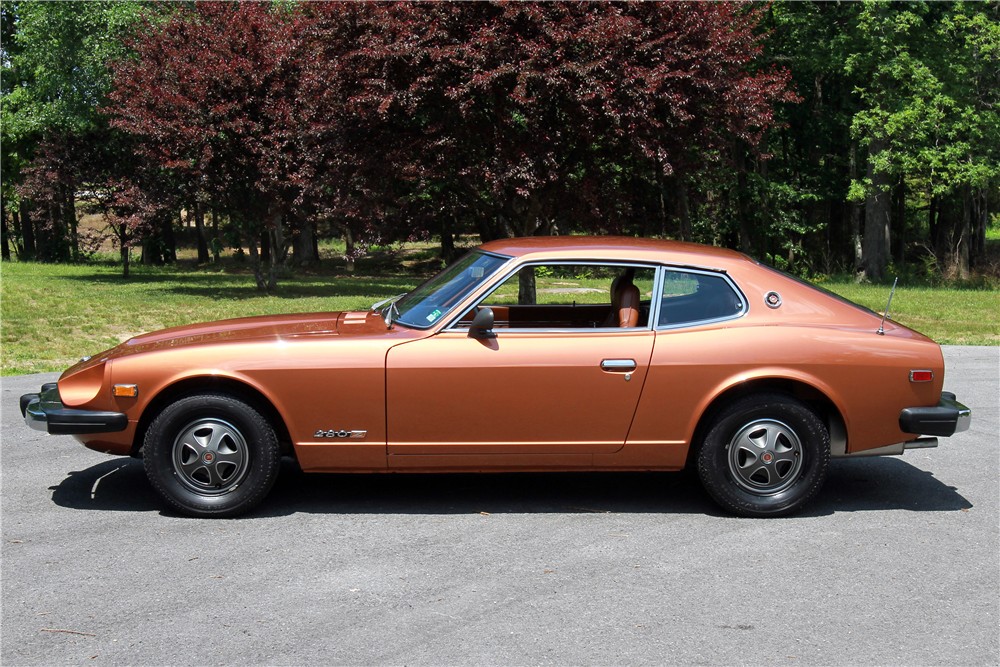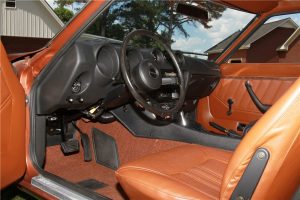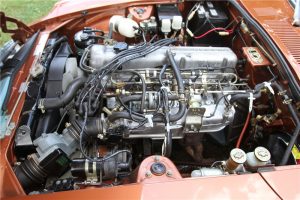 There's not much to say here, folks. This car is as close to a brand new Datsun as you'll see. Remember, they're only original once, and once they're painted or restored, you're really at the mercy of whoever does the work – and whether it's really high quality, or a 'shadetree restorer,' it's simply not the same as 100% original.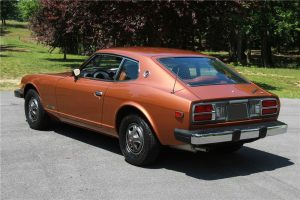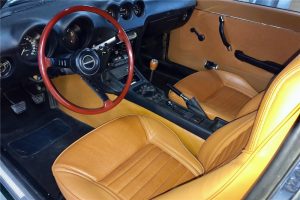 I suppose I could grouse about the amateurish display boards that accompanied this car and the others brought in by the seller… Sure, they looked like grade school science fair project displays: Tri-fold posterboard with photocopies of pictures attached with masking tape. But when the hammer dropped, no one cared – this well-preserved piece of Datsun history found a new home and a happy new owner. The legions of Facebook "experts" will wring their hands and bemoan the decision, but let's not forget – no one bats an eye when an original '68 Camaro 6-cylinder with a vinyl top fetches $65k.
Take a seat, critics, because there's four to choose from in this Z. Hammer price was $44,000.00 – and somehow, I'm craving a butterscotch ice cream root beer float.