The Classic Motorsports Mitty is one of those 'bucket list' events for anyone who appreciates the history and spectacle of motorsports. Each year, vintage race cars (and some 'vintage' drivers) descend upon Road Atlanta for a weekend of remininscence and some more-serious-than-you'd-expect competition… and of course, DatsunForum was there to cover the action for the 41st annual speedfest.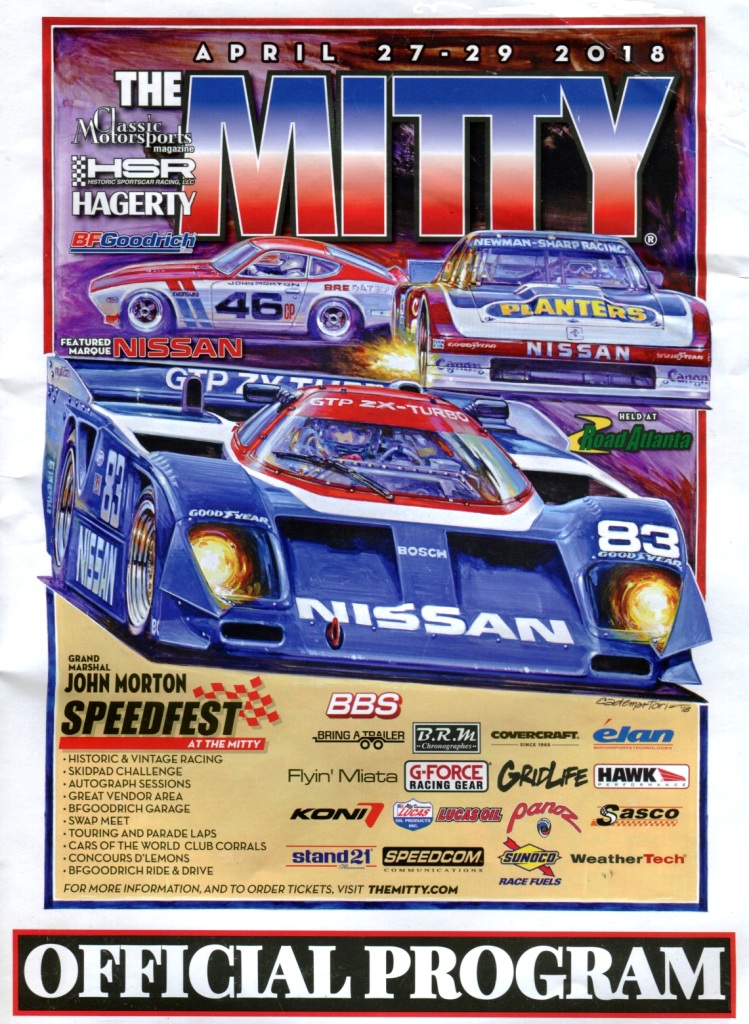 The backdrop for this year's Mitty: Back in 1970, John Morton put the BRE Datsun 240Z on the podium for the first of two consecutive seasons – a win that cemented Datsun's growing reputation as a serious contender in motorsports… and put the racing world on notice that the Japanese could build a car that could compete with the best Europe and the US had to offer.
Fast-forward to 2018. How fortunate were we to witness that same gentleman, a mere 48 years later, putting that same car on the podium yet again – at the same track! With Nissan as the featured marque for this year's Mitty, it was only fitting that Mr. Morton also served as the Grand Marshal. Between races, Mr. Morton could be seen wandering around the paddock, joking with fans, and sharing stories from his racing career while his team prepped the car for battle.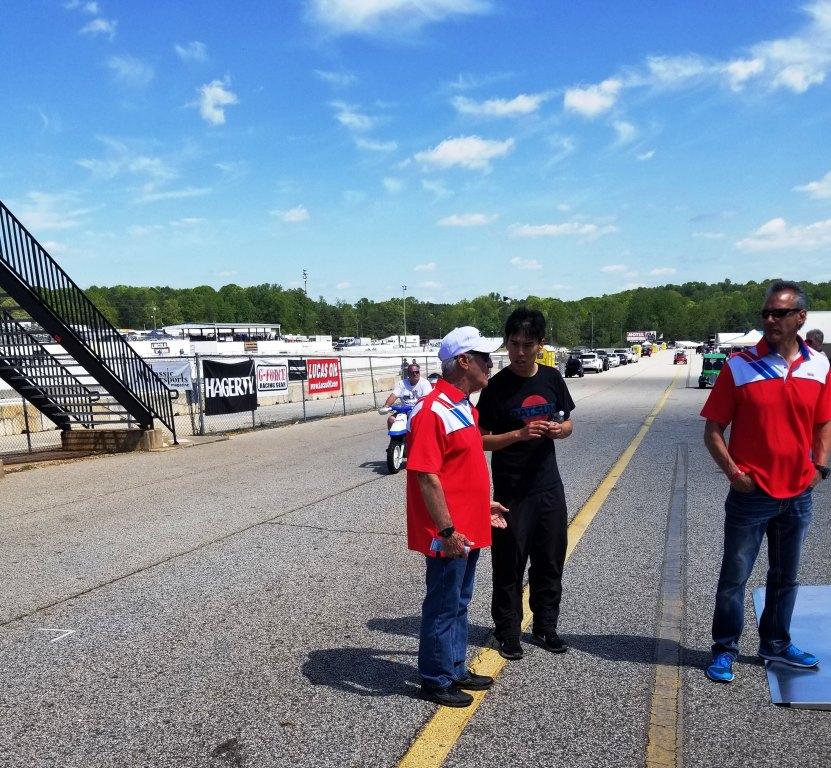 Now, with Morton a spry and lively 76 years of age, one would think this 'Grand Marshal' stint was purely ceremonial. Nope. He was there to race.
There's a little more to the story, though. During qualifying, old #46 suffered an engine failure. What happened next? Well, word has it that some of the old engines from back in the 70's were still nearby. The next time we walked though the pits, the BRE team had the dead motor out and was hastily transferring parts onto one of the old spare motors.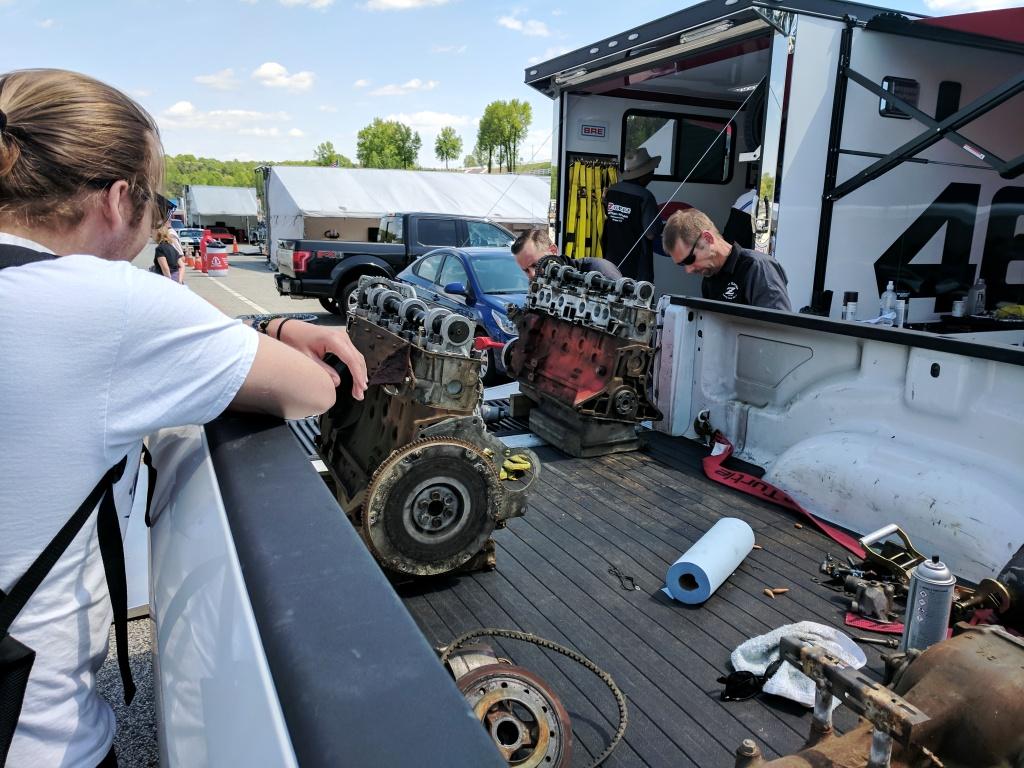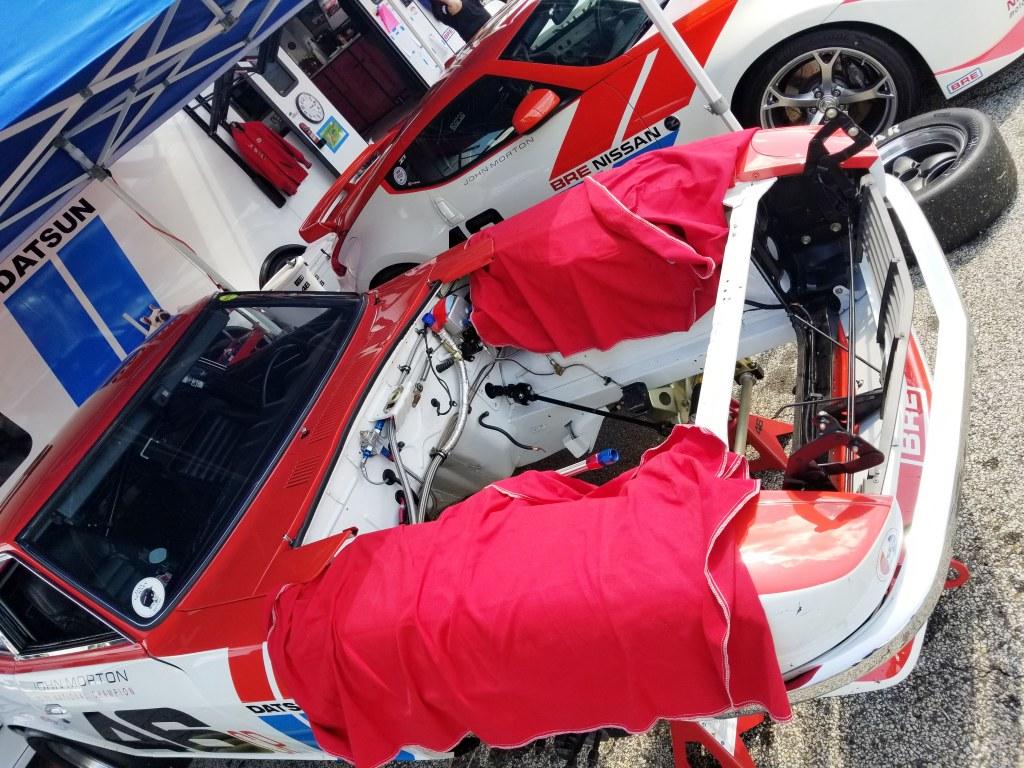 These guys didn't show up to lose. And the slate of cars that remained behind him while he wrung every last bit of performance out of the red/white/blue #46 car would tell you the same thing.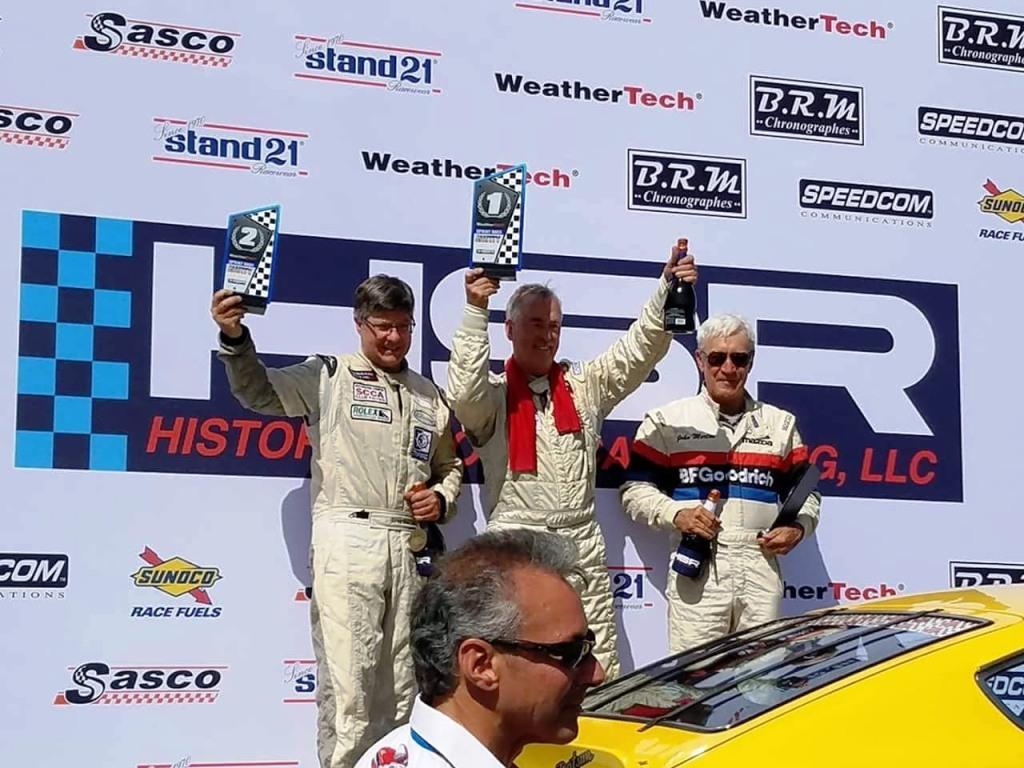 At the end of the 3A race, Lawrence Cooper in the yellow #17 1971 240Z took the checkered flag. Closing fast behind him was Greg Ira in Linwood Staub's yellow #85 1972 240Z (yes, second place in a borrowed car!) Grand Marshal John Morton finished third in Randy Jaffe's 1970 BRE replica #46… Not too shabby, considering 3A was a field of fifty-one cars!
Here's a look at the field of cars at the beginning of the race – So much amazing Datsun history!
2018 Mitty Group 3A race
For those who like to know who's driving what, here's the entire 2018 Mitty Feature Race roster!
Road Atlanta is, of course, a world-class racing mega-facility, and we sampled several vantage points during the weekend. There's simply nothing like kicking back in a lawn chair with a cold beverage with thousands of other vintage racing fans, watching classic race cars battle it out on a breezy Georgia day.



On the infield, clubs and groups from all over the US parked together, camped, and spectated. You want variety? The infield was the place to be – wandering through was a car-lover's paradise, with a little of everything! From the mundane to exotic, common to uber-rare, you could see it all.
But the privately-owned cars in the infield weren't the only attraction. With over 350 vintage racing machines on-site, the pits and paddocks were wide-open and accessible to all. Wandering through, we were greeted by drivers and crew members throughout the weekend. Questions led to stories, stories led to shared interests, and shared interests led to new friendships.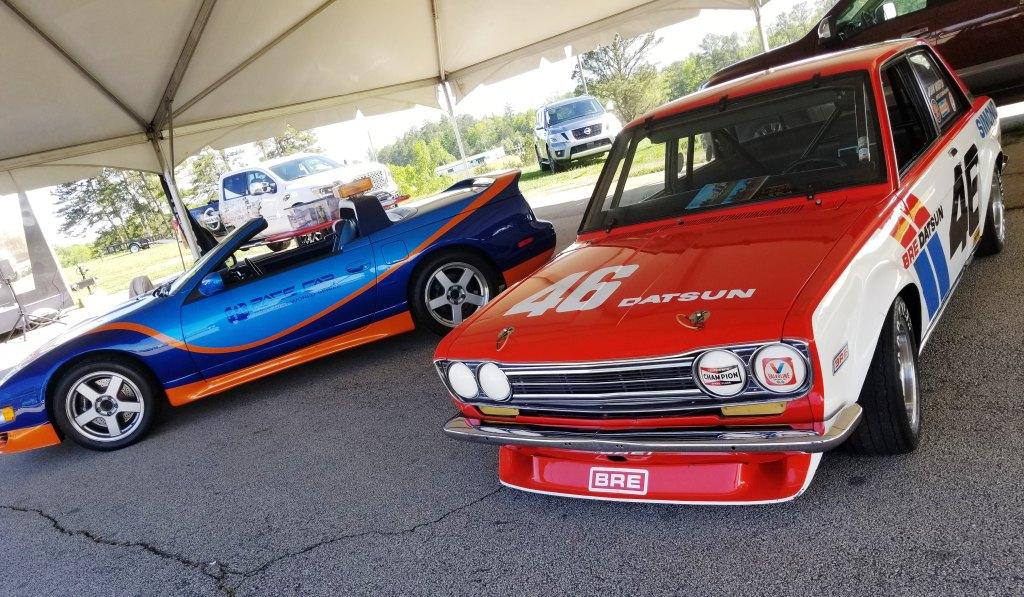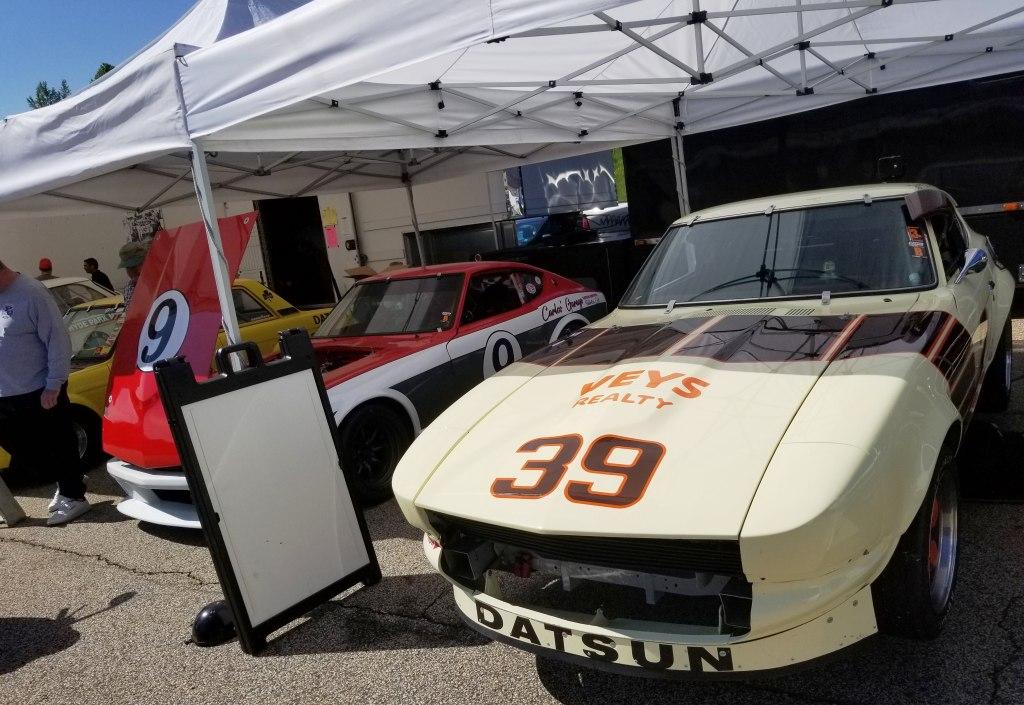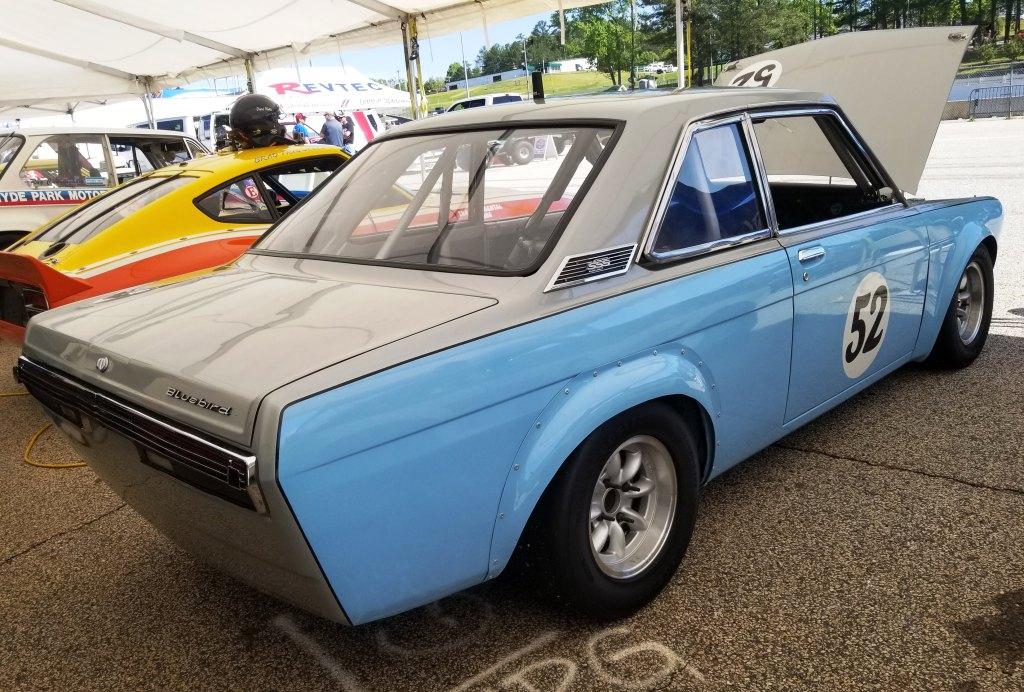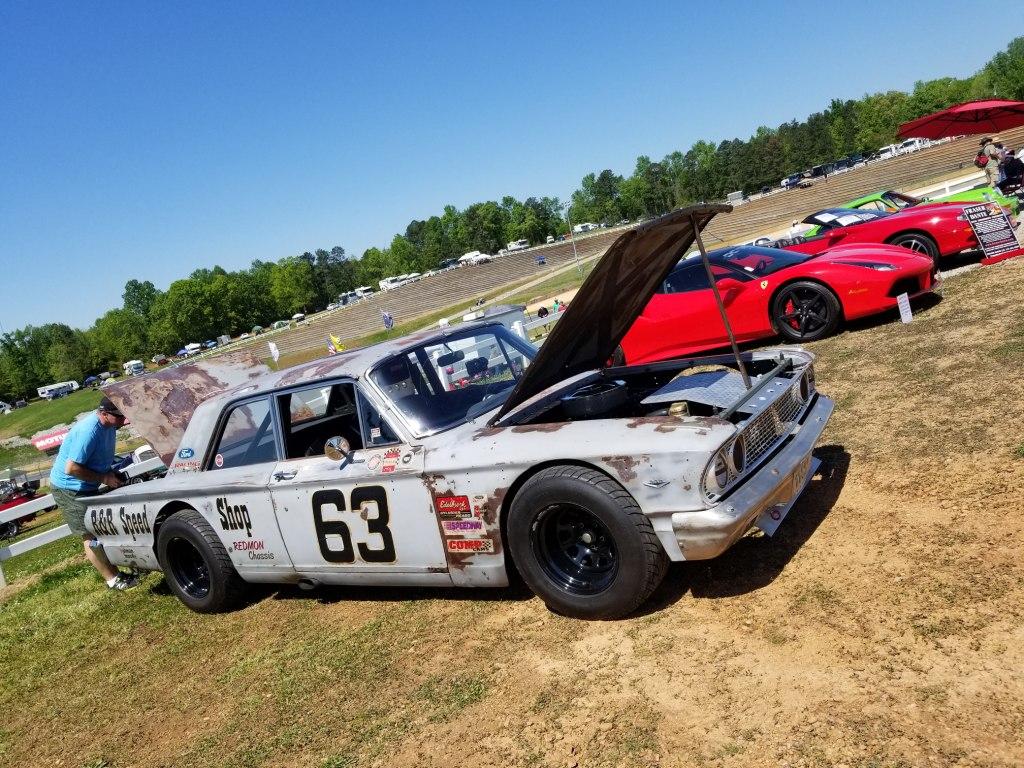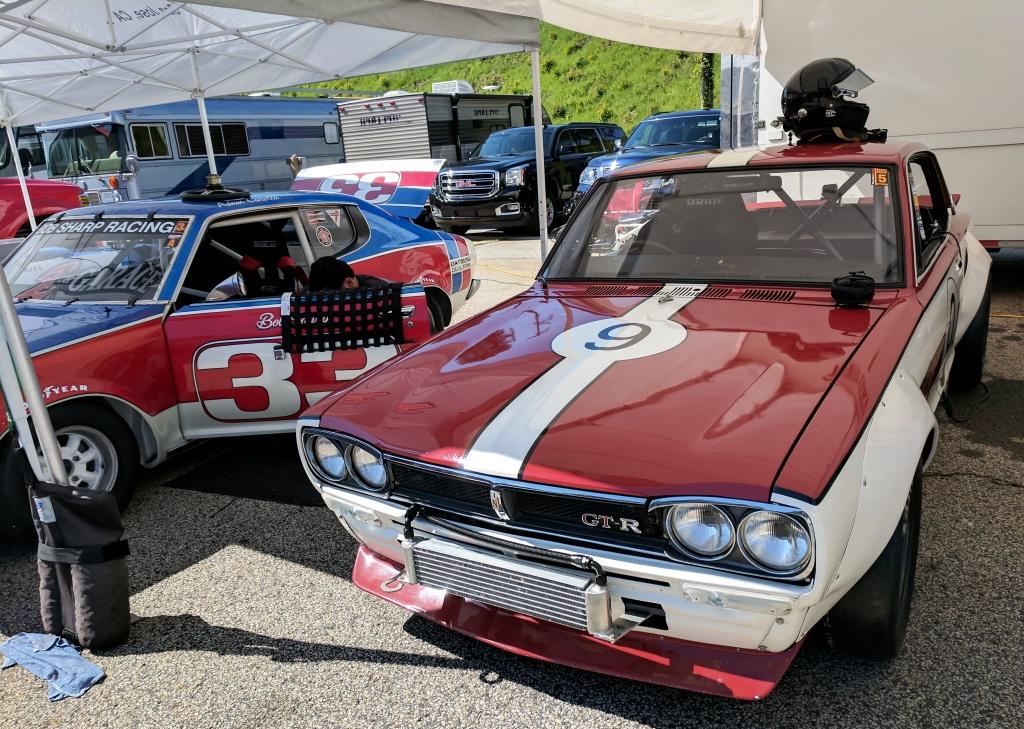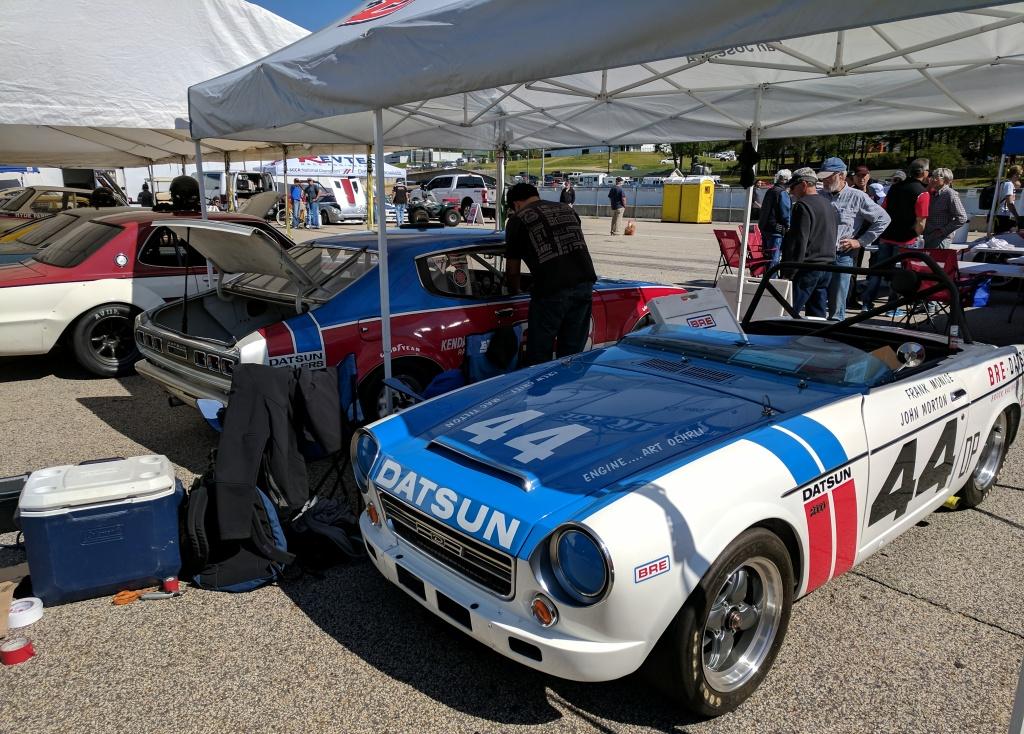 Saturday evening, after the racing was finished, everyone convened under the Classic Motorsports tent for a special viewing of "Winning: The Racing Life of Paul Newman," Carolla's documentary about the actor's racing experiences… and as if that weren't cool enough, free popcorn and beer made it an experience for the ages.
The Fan Zone was packed with vendors such as Hagerty, BFGoodrich, Bring-A-Trailer, Koni, Lucas Oil, BBS, Covercraft, G-Force, Flyin' Miata and many others. BBQ food trucks with true Southern fare were on-site to add to the atmosphere, and perfect weather made this trip one that we won't soon forget.
Since you've made it this far, what better reward than a TON of pictures from the event? 2018 Mitty Photo Gallery
We hope you enjoy them, and please feel free to share with friends. We'll see you at the next event!