I sent John an email and after a lot of measuring and pictures, and more measuring, he was pretty sure he had something that would work. So we set up a date to meet. Got my car all tied down on a trailer and headed over to his place on a Thursday morning out in Scottsdale, AZ. I had to strip the car down as much as possible for the work we were going to be doing. I took off the front fenders and airdam. (I kinda dig the open wheel look!) Did some body prep work, clean up and sanding with the fenders removed as well as some light repair work.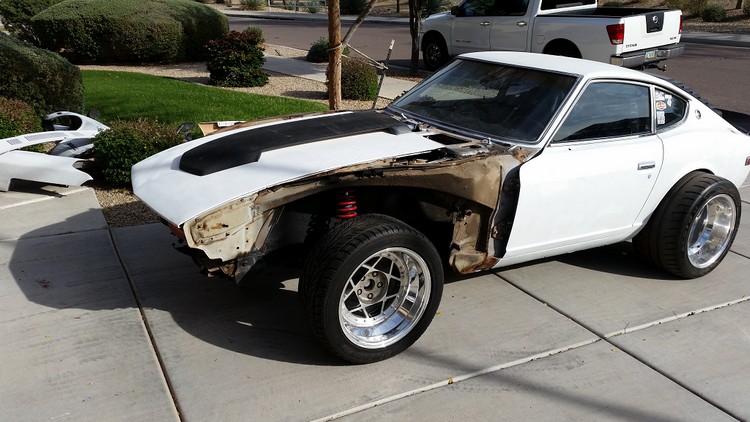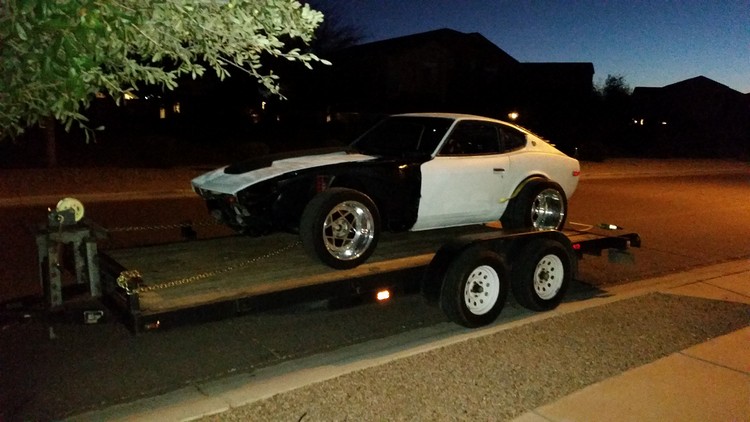 Met up with John, and we went to his fiberglass shop to get the panels and got the small tour. Eventually we found the parts we were looking for, as well as some 'extra' stuff as just in case that he had made, and I was introduced to the new addition with the front fenders and airdam. We grabbed all the parts and headed back to his shop and did some light mockup work.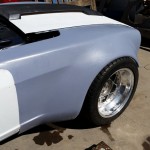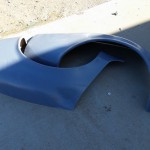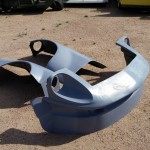 But it wasnt all high fives… the fenders in the rear, were clearly not wide enough.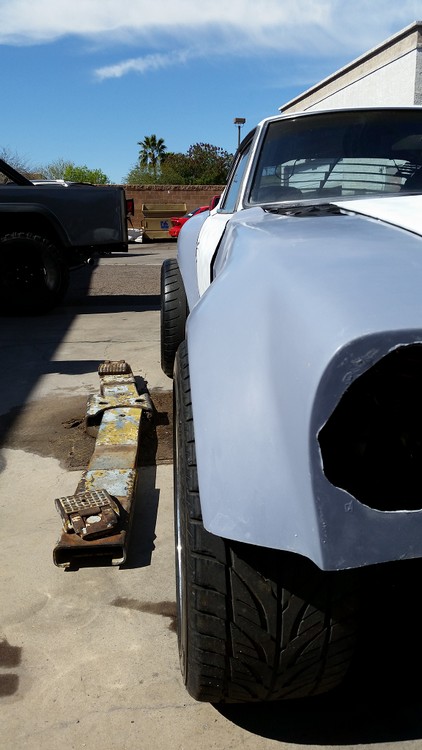 So John hatched a plan. We could use two of his fenders, and overlay them on top of each other. We could see how well they matched up, and then we could work the shape after that to come up with something new, and custom. Wide wheels have always been "in" and it was a trend that clearly wasnt going to go away. So this would help him, as much as it would help me. So we set down the road with both of us having some interest in this.
We mounted up the two panels and began to work out the shape. This took us 4 DAYS of grueling work to come up with a shape that we were all happy with just for the rears. These would become the 'plugs' for which molds could be made from. I later learned that this is just all prep work for the molds. Once you get the molds done from the plug, you pretty much toss it.
Panels screwed to panels screwed to car.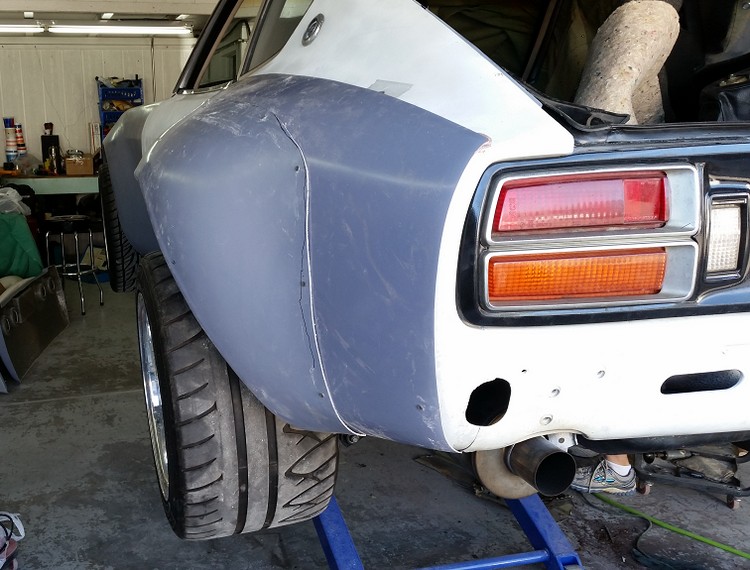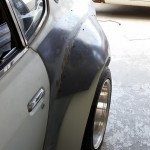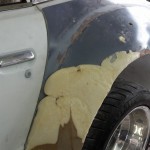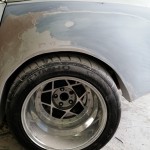 With one side completed in a very rough form, now we had to do the other side. We had to create an identical side now that would need perfect symmetry. Lots and lots of measuring, and about 11pm we finished.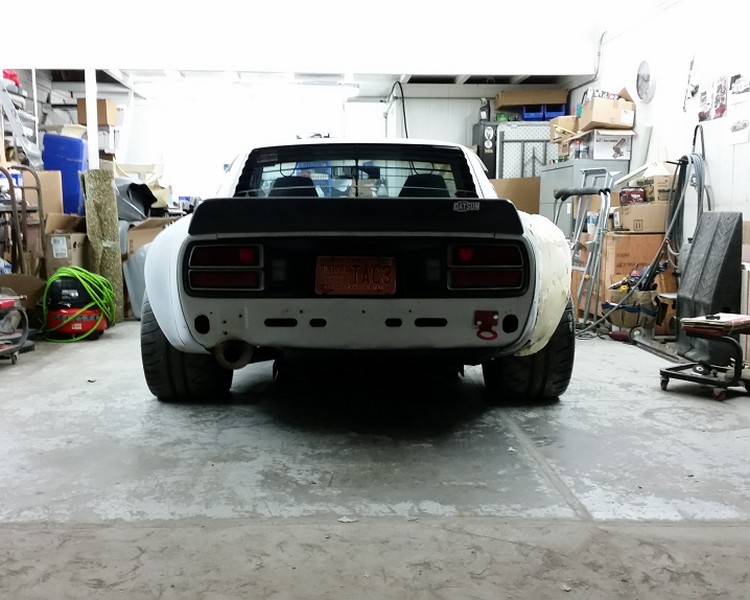 It came out awesome. It just looked right, like it was meant to be. Strangely it started to also look a bit "Porsche-like" as well with the wide hips. At this point they would need to come off, and be sent over to his fiberglass shop, where they would be fine tuned so that the mold could be made. We unscrewed the panels from the car, and it was the last time I would see these panels.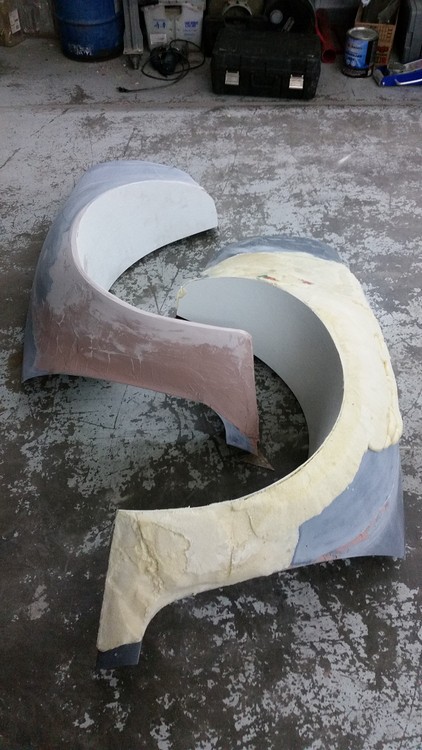 Next episode: With the Banzai Runner at the point of no return, would it stay on track?
Questions about this build? Comments? Discussion here: Widebody 280Z discussion