During the extensive body work, I'd sent the engine and transmission out for inspection and necessary repairs soon after removal. The transmission was sent to Red's Transmission in Buckeye. The news on the transmission was very good. The synchros, seals and bearings were the only items needing replacement. Heavier bearings were installed as well as torque sliders to help hold the transmission in gear during hard shifting. The gears were in good condition with little wear. The work on the transmission was completed toward the end of December.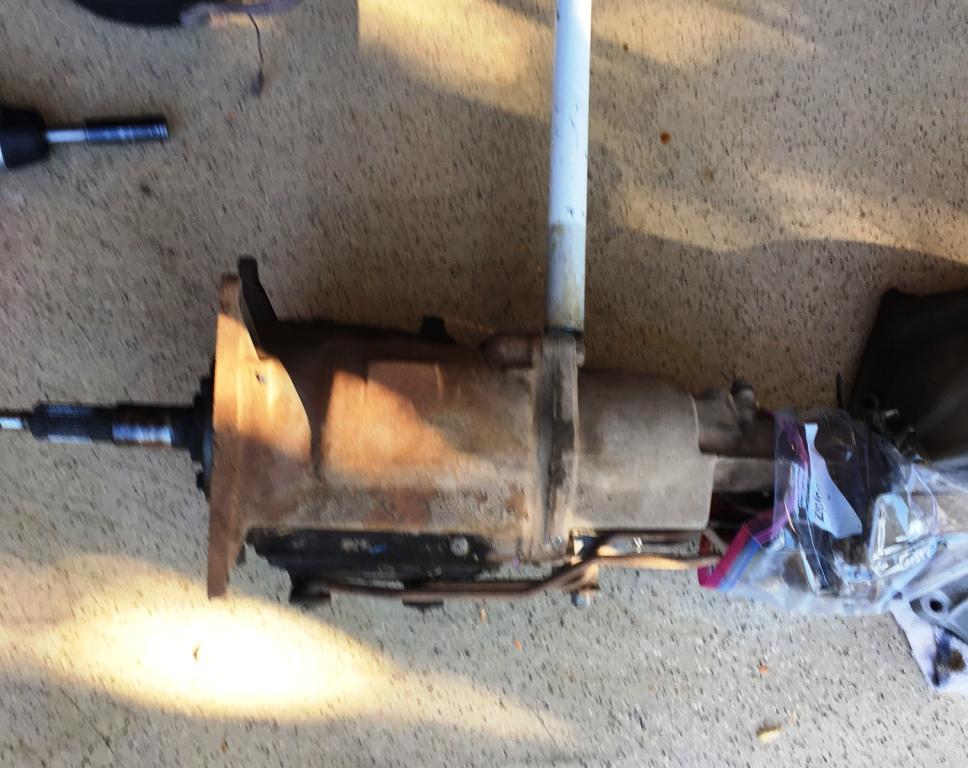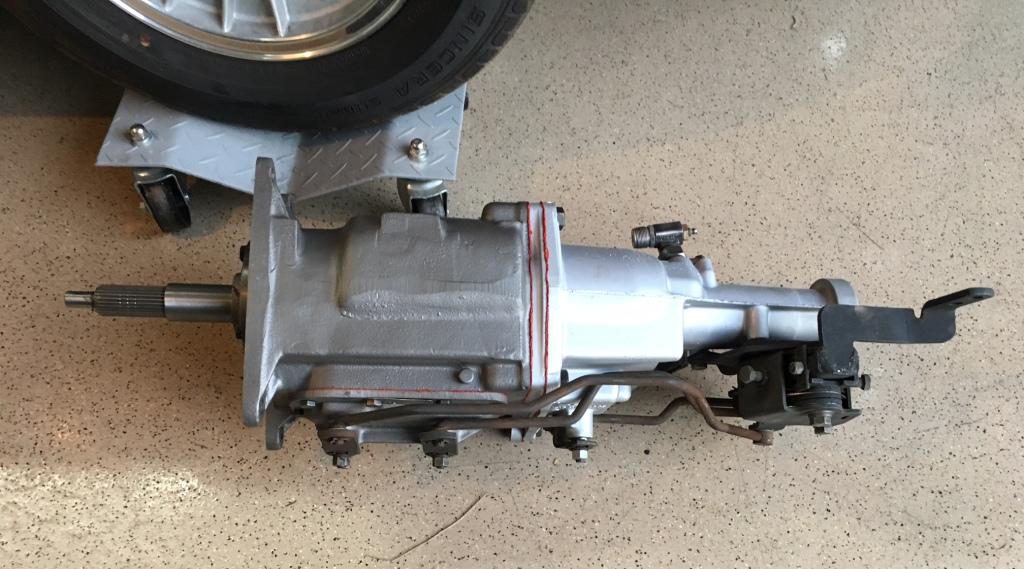 Early word on the engine from the team at Anthem Automotive in north Phoenix was also good. A static compression test showed all cylinders between 150-160 lbs. with one at 170 lbs. There was some dampness at the exhaust ports after the test, indicating a possible valve or ring issue. A decision was made to remove the heads in order to examine the valves and cylinder walls.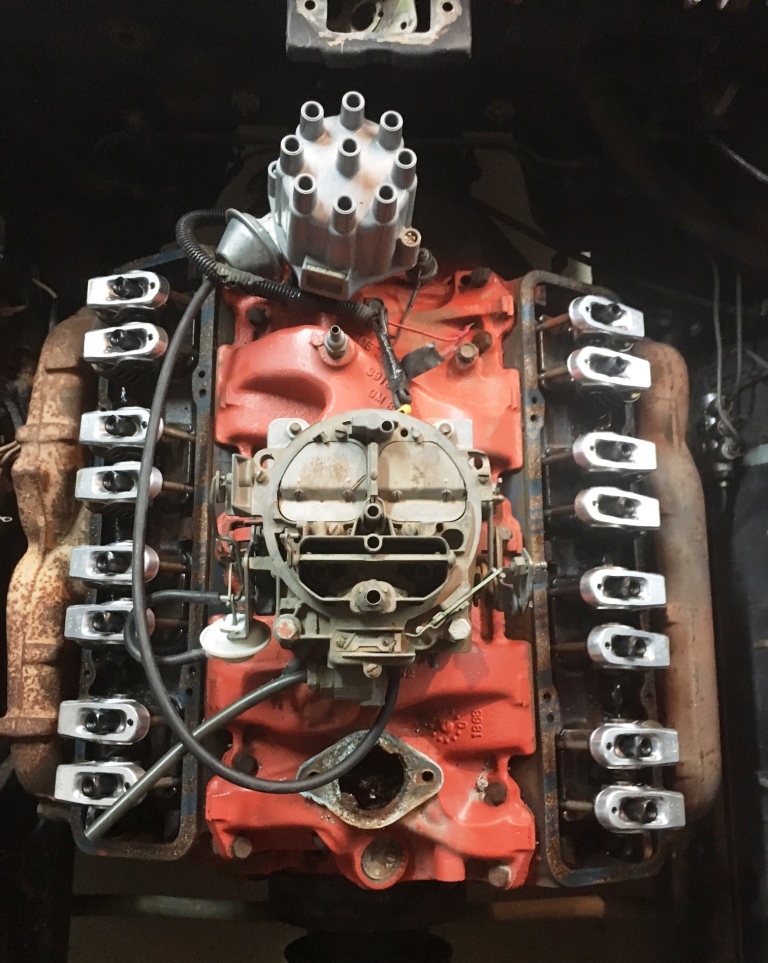 It was also noted that the water passages had a lot of deposits, in some cases nearly blocking flow to cool the engine. A valve job was done, including a valve grind and new valve guide seals. With the heads off, the cylinder bores were examined and found to have extremely light wear so they were not honed or re-bored. The intake manifold was replaced with a correct Edelbrock manifold found on ebay and re-sealed. The oil pan was removed to examine the bottom end of the motor and provide a path for the passages to be cleaned out. The rod and crank bearings were deemed to be in good shape, with no replacement needed. The lack of slack in the timing chain indicated it was also in good condition. The clutch was removed to check the condition of the friction disc and flywheel face. The clutch was virtually new, as it had been replaced within the last couple years, however it appeared the flywheel had not been refaced at that time so it was sent out to be ground and balanced.
The above was accomplished by the end of 2016, approximately three months after purchase.