Lot #114 might make the Z purists cringe, but there she was, resplendent in all her 80's four-seater "sure wish I was still a sports car" glory…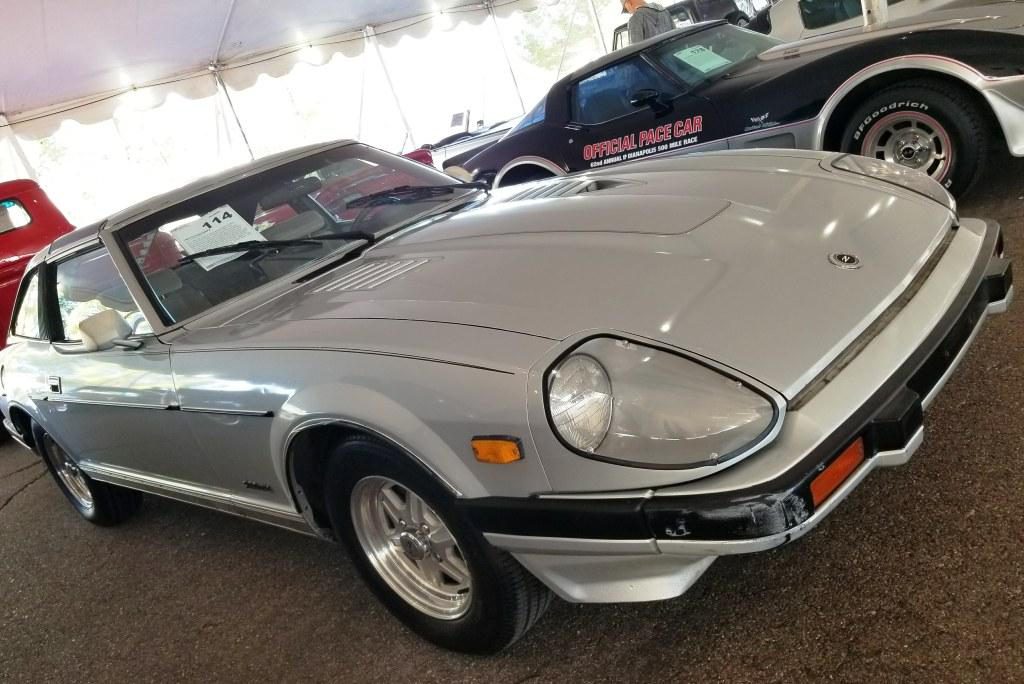 According to the placard on the car, we're looking at an "All-original matching-numbers 280ZX purchased new in Arizona in 1982. Powered by an L28E 2.8-liter inline-6 electronic fuel-injected engine and automatic transmission. All-original paint and interior, 2+2 option."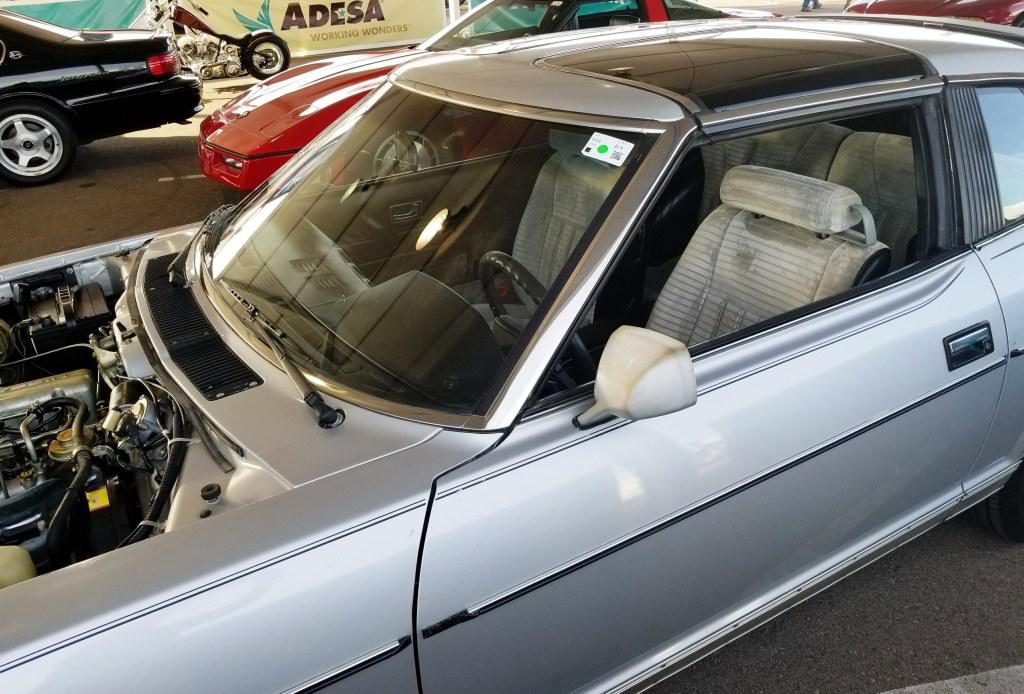 Truthfully, as a restorer and collector, I'd rather see a car like this than the prior couple. Why? Because it's HONEST. While the couch-like velour seats, T-tops, automatic transmission and seating for four all detract from the sporting nature of a Z, this car at least wasn't trying to be something it's not. In fact, mark my words – for someone who just wants a clean example of Nissan's venture into the land of grand tourers, this is the car to buy.
Click to view: Lot #114, 1983 Datsun 280ZX 2+2
Underhood, the car was clean, appearing to have had a recent steaming. The original paint means there's nothing to hide – every scratch and scuff was on display, and this car had clearly been loved. Some questionable repairs to the lower body cladding appear to have occurred sometime in the past, and the ubiquitous dealer-installed "boat trim" body side moldings had clearly done their job in protecting the body lines. Aftermarket headlight covers smooth out a still-attractive front fascia, and the period-correct rear louvers add in a tiny amount of sporting flair.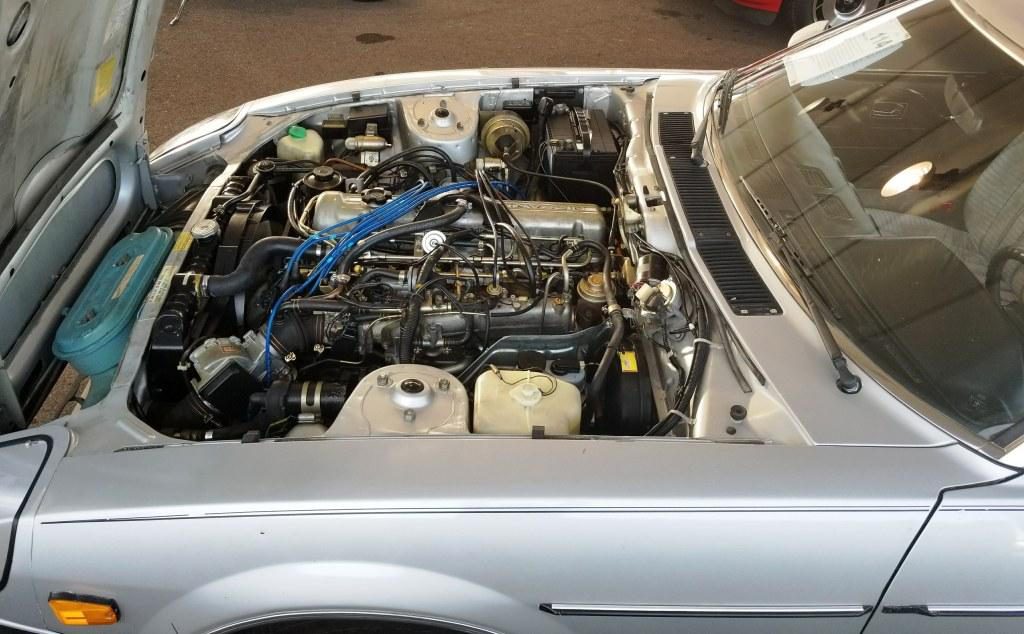 The interior appeared lightly worn, and in an era when color combos got downright putrid, this silver-over-gray example had aged quite well. Loaded with every available option for its time, this one won't look out-of-place at a Datsun meet or even at a local cruise night. Some light reconditioning and continued maintenance should keep this one on the road for years to come.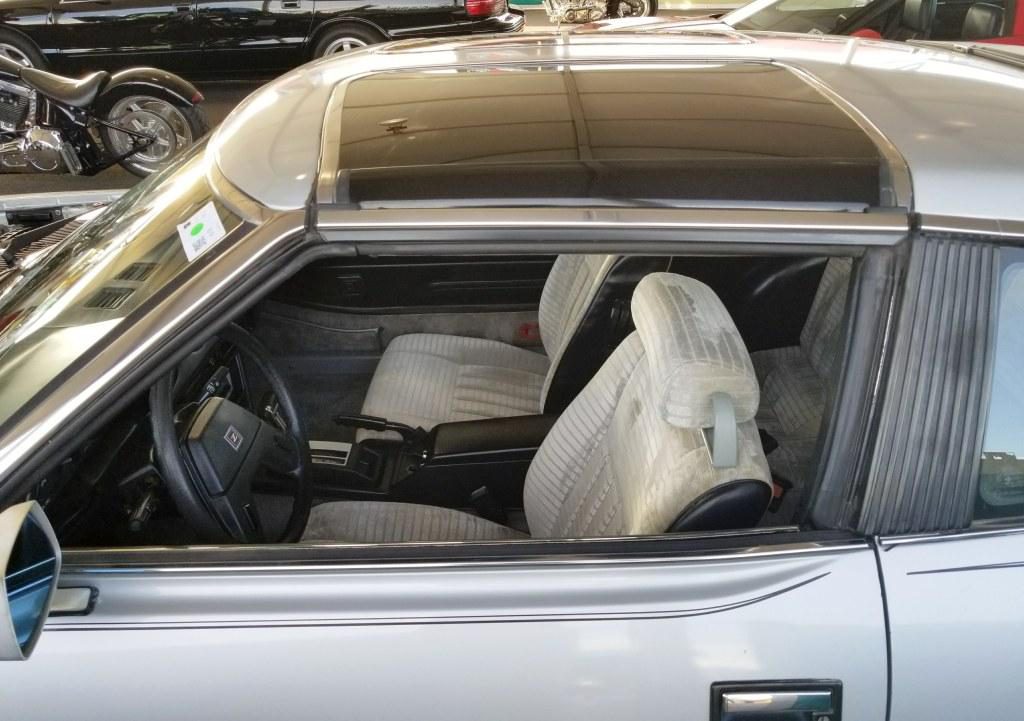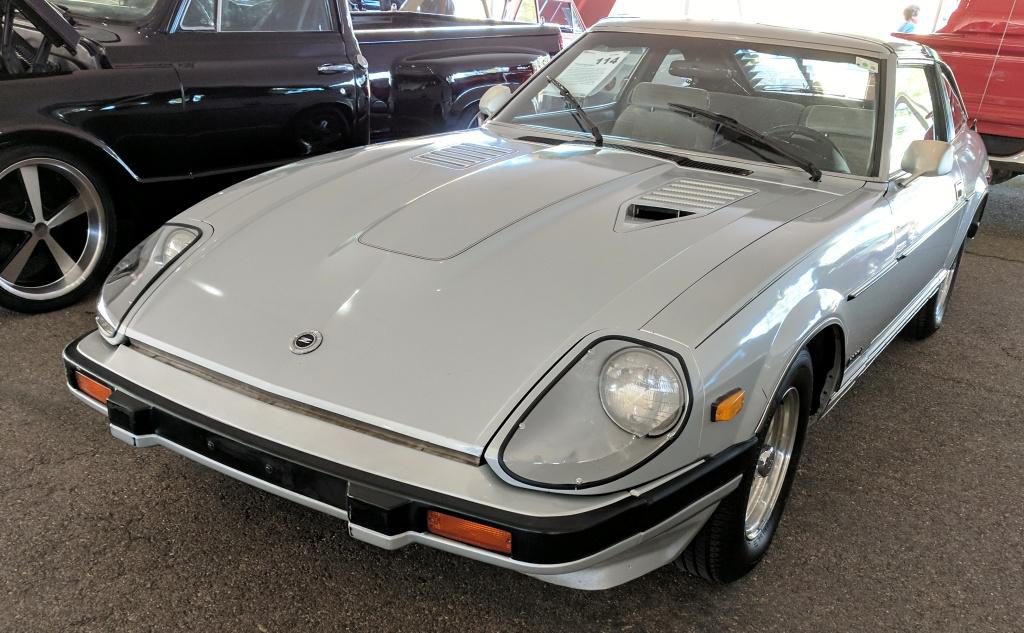 Bought well at $7,700.00 – I hope the buyer puts another 100k enjoyable miles on it.
You're in for a treat – Check out the fourth Datsun at Barrett-Jackson this year: Datsun at Barrett-Jackson Lot #172 – 1972 240Z