Quick on the heels of the previous Datsun to cross the block, Lot #349 is a 1973 240Z finished in 114 Brown Metallic with the love-it-or-hate-it Butterscotch interior. Unfortunately, we had to check this one out on-the-fly, as it was being moved when we observed it.
Click to view: Lot #349, 1973 Datsun 240Z
Remember how I said earlier, "They're only original once"? I'd have loved to see this one before its repaint. With only 50k miles, it couldn't have been in rough shape – but then again, the seller DID include pictures of the car in a snowy location (Pro tip: Don't do that) and it came from Oklahoma.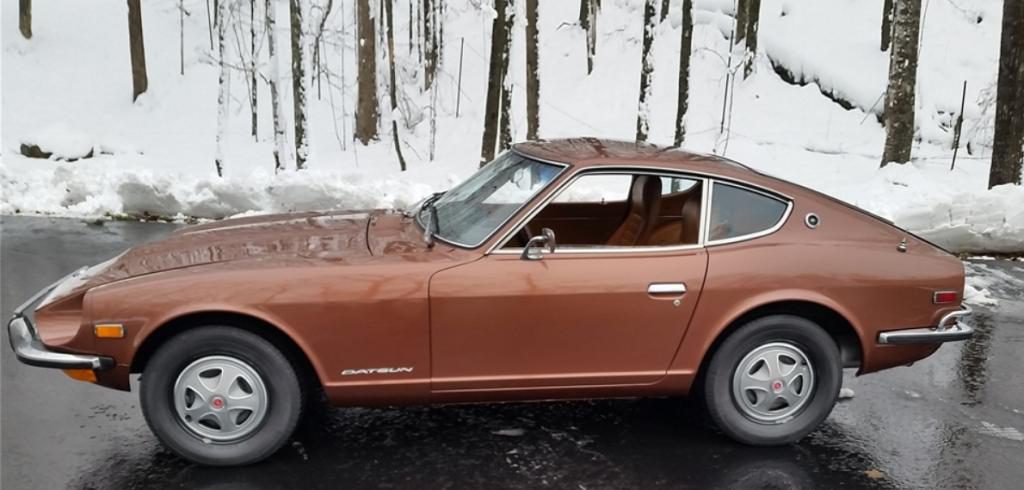 The factory front and rear bumper overriders are a great period-correct piece, and really complement the Z shape in my opinion. The restorer didn't get the rear taillight panel color correct, but that's easily remedied. NOTE: This seller doesn't misuse the word "restored," so he or she gets the benefit of the doubt on this car!
Hubcaps are correct and intact, and while they're faded from their original finish, they're becoming harder and harder to find in good condition. Definitely a value-adder here, as are the correct-size tires. Lenses, exterior hardware, and emblems all appeared factory-fresh, giving this car an understated air of authenticity and value.
An uncracked dash and generally honest, well-maintained interior give this car a lot more provenance in my eyes than the orange one we looked at earlier.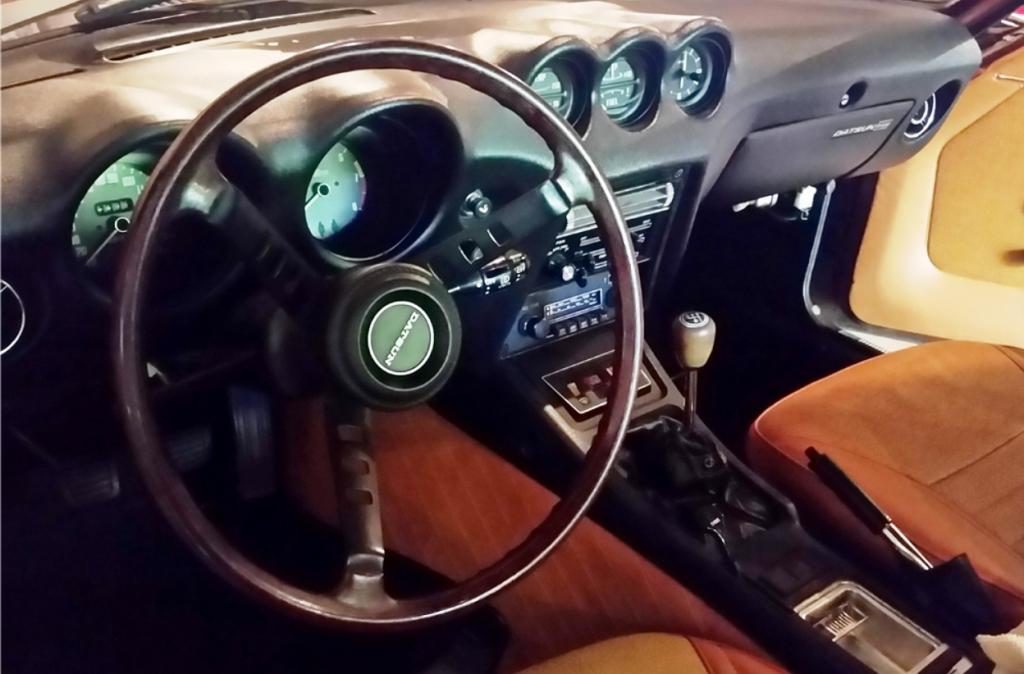 Underhood, the car looks much as it would have when new, and no modifications were evident that would detract from the value.
The buyer did well to pull the trigger on this car. I suspect the brown paint turned off a few less-educated buyers, and that's just fine. Let them chase their shiny red Z cars. This one crossed the block at $20,900.00, making it my choice as the best Datsun bargain of the auction.
Last but not least, a little bonus for you guys – Even though Barrett-Jackson couldn't identify it properly as a Datsun, we can, and it's up next: Datsun at Barrett-Jackson Lot #49 – 1983 Datsun 720 King Cab Pickup