With the interior in nice condition, it was time to get back into the drivetrain. I sourced a close ratio 5 speed transmission to swap in place of the 4 speed. It was a Craigslist find for $120. Not knowing what the condition was like, I got "vanmansam" and "tjyak50" off Desert Datsuns (local Datsun club) to help with a rebuild. TJ was racing his Z, and had already rebuilt his a few times with some 'secret sauce' – which we would be including in my rebuild. I bought all new synchros and bearings from nissanpartszone.com. I think it was about another $300 in parts, plus beer and pizza to do the tear down and rebuild on the 5 speed. Even though a lot of the parts didn't need to be replaced, I opted to have it done.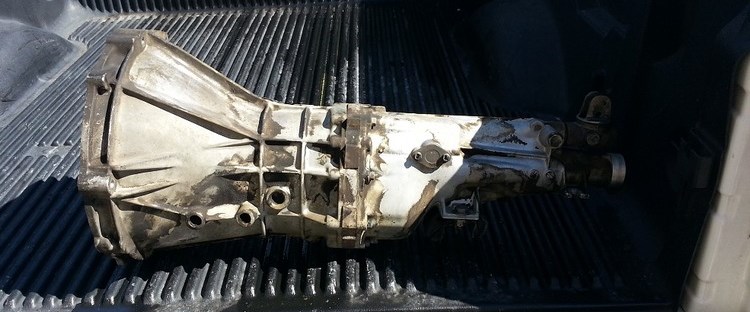 I can't even begin to tell you what all we did here, except for the complete tear down of the transmission.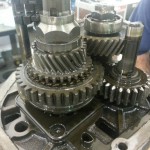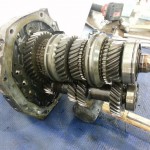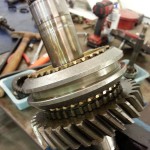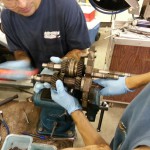 This is part of the 'secret sauce.' New synchros ground down a couple thousandths. TJ has it well documented as solving his 'crunching' when shifting at 7000 RPM, or even popping out of gear. The tricks he learned at the time (which have since grown) were applied to my transmission.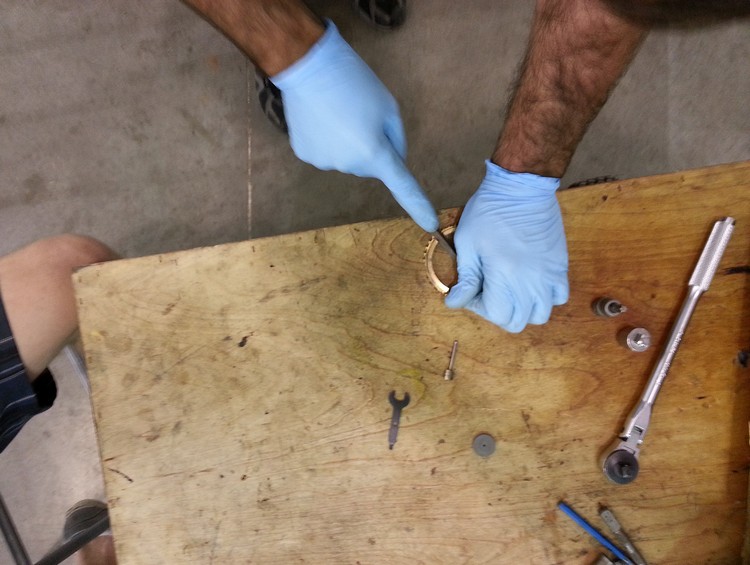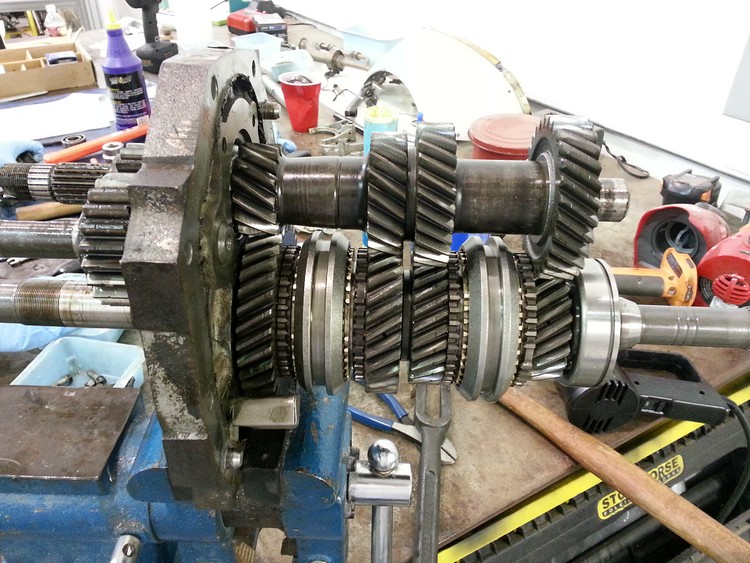 All back together. The rods move the collars. You can see the brass synchros between the gears.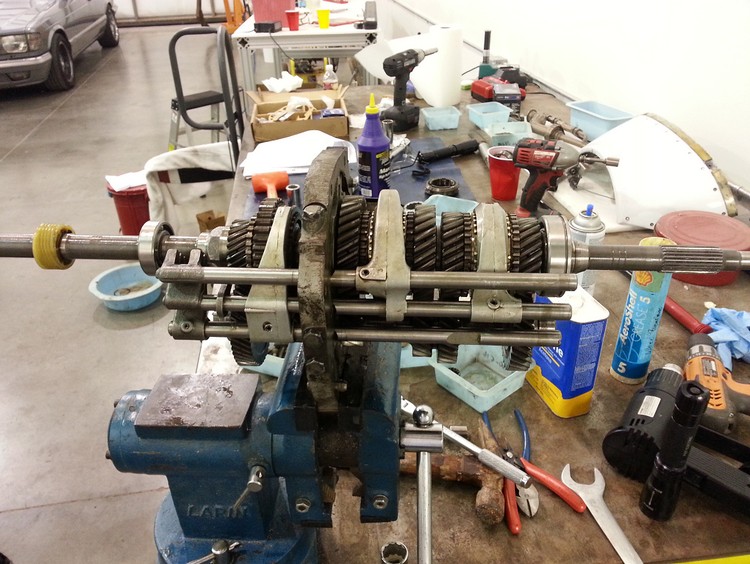 In Part 6, we'll get back to the engine installation!
Questions about this build? Comments? Discussion here: Widebody 280Z discussion