Saint Vincent and the Grenadines is an island country lying within the Lesser Antilles, in the eastern Caribbean Sea. St. Vincent is situated in the Windward Islands at the lower end of the Caribbean chain, while the Grenadines comprise a chain of little islands and rocks between St Vincent and Grenada. In 1973, the island nation began to issue their own stamps; the island gained independence in 1979. Beginning in December 1992, most stamps issued by St. Vincent are identified with "St. Vincent and the Grenadines."
Our example here is inscribed, "Union Island – Grenadines of St. Vincent." Union Island is but a mere postage stamp itself, at 1.5 miles wide by 3 miles long… but it brought us this cool postage stamp of a Series 1 1970 Datsun 240Z!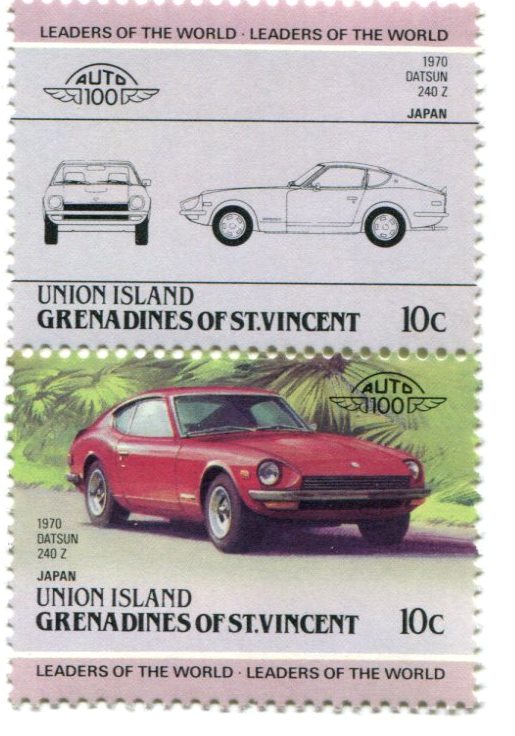 This one is well-preserved here amongst the rest of my Datsun collectibles, but I'll bet there are more out there. Anyone else have an example of a Datsun postage stamp? Tell us about it in the Datsun Forums!