With the transmission all buttoned up, at this point, the car was ready to be moved from outside under my makeshift tent, into the garage to have the motor installed. I picked up a set of Yokohama S-Drive tires in 205/55/16 and had them mounted on some 16×8 XXR 513 wheels. This was a temporary setup until I could find what I was really after… Wheel and tire package ran me $800 out the door. Thanksgiving Black Friday deals were to be had! But a problem came up when adding the new wheels that warranted closer inspection.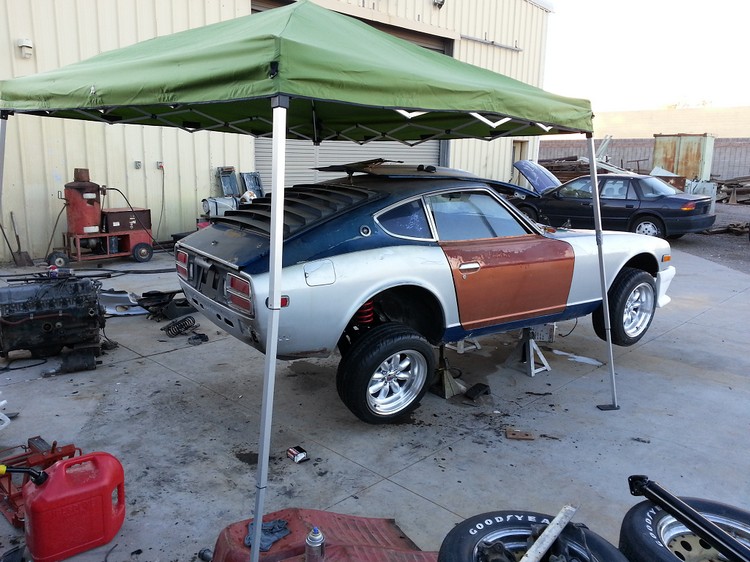 This was not a normal droop on the rear wheel. Turns out the rear strut on both sides tore through the rubber mount up in the strut tower. I spent a good 3 days looking for this replacement part, but it was no longer available. Hitting up all the normal spots, I was given a super secret name… "Z Specialties" up in Washington. After some talking, the owner assured me some good rubber from a wet climate like Washington would last me several years of good use if taken care of properly. A deal was struck for a used set off one of his parts cars, the parts were on their way.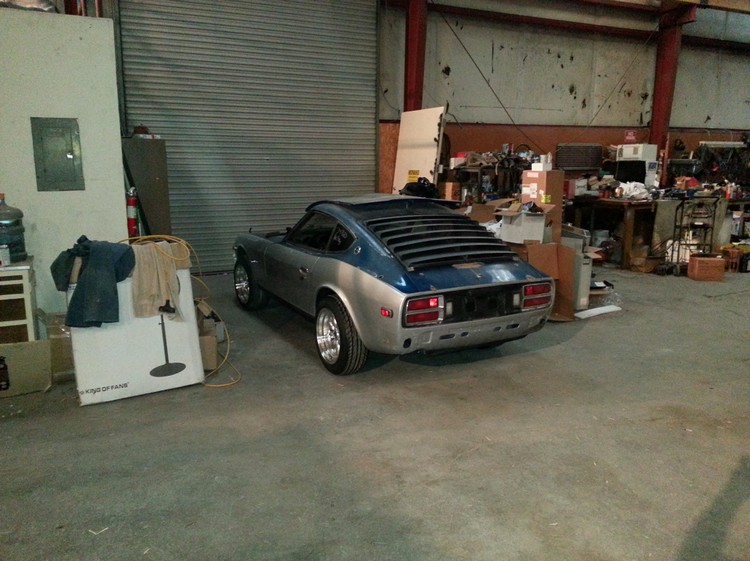 The next day I started working on getting the engine put together.
Competition Clutch Stage 2 clutch and lightweight flywheel. Didn't want anything too heavy, but the car still needed to be "streetable."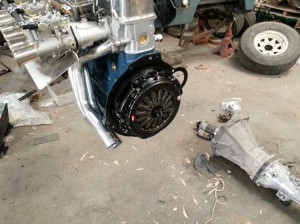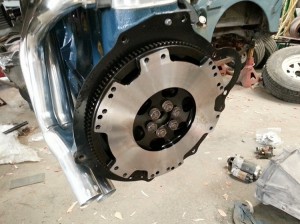 Weber DCOE45 carbs added, along with the MSA 6-2-1 coated header, 2.5″ diameter. Some dress up bits, as well as the CSR electric water pump and trigger wheel were mounted on the stock crank pulley. The bracket for the magnetic pickup has also been mounted. The heat shield came from z car customs jdm (zccjdm.com) It caused problems and had to be removed. I couldn't get this to seat properly no matter what I did with the carb. It uses the bolts which mount the carbs to the Cannon intake to hold it in place. For someone looking for a perfect seal, it wasn't going to be a very good idea for the long term. I later sourced a real JDM heat shield and bits which worked perfectly. It doesn't require the mounting bolts for the carb to hold the piece in place.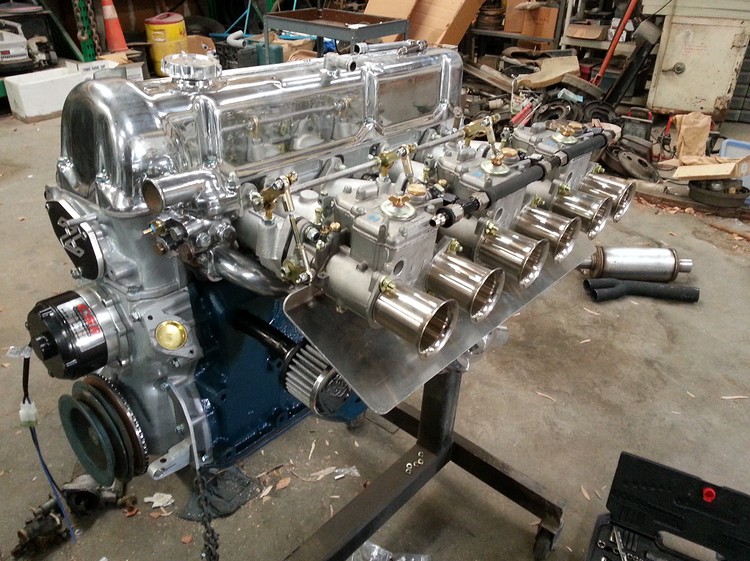 All assembled and ready to get installed! At the time, I was going to run air conditioning. However, it has since been removed. I am sometimes regretting that being in AZ, but I decided it would be a fun car to drive when we have nice weather. I'm sure any dealerships would agree. Similar to how people in the midwest or east coast pack their Z away for the winter, I pack mine away during the summer months when it's over 100 degrees. I removed the AC system, as I was looking for more weight savings. I still have all the parts, so it may get added later.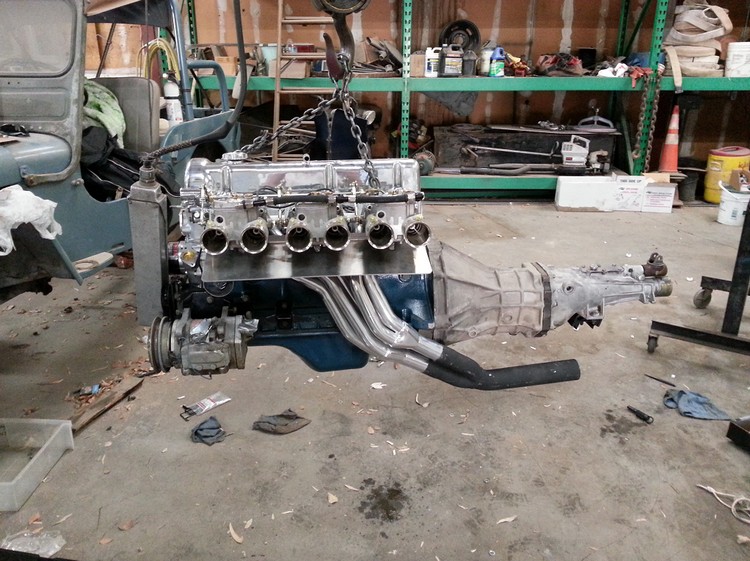 Always handy when someone has a crane in their garage… Getting ready to put the engine in.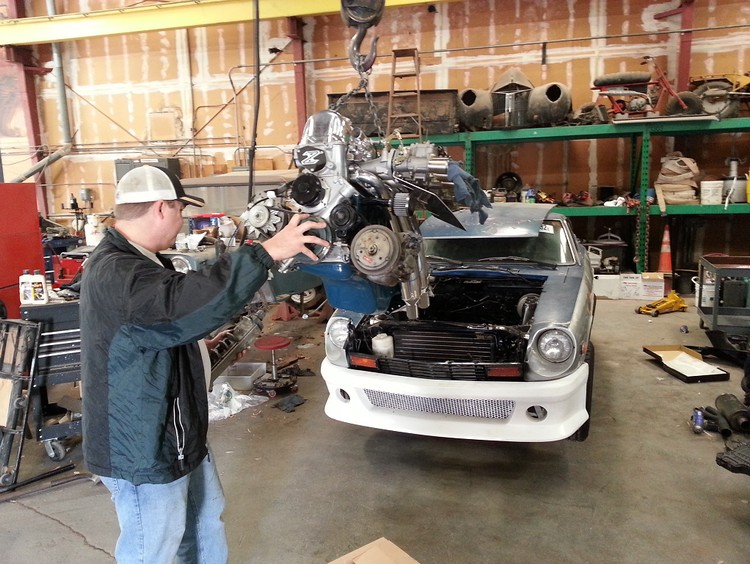 After some wrangling, the engine was in! Now the wiring can begin.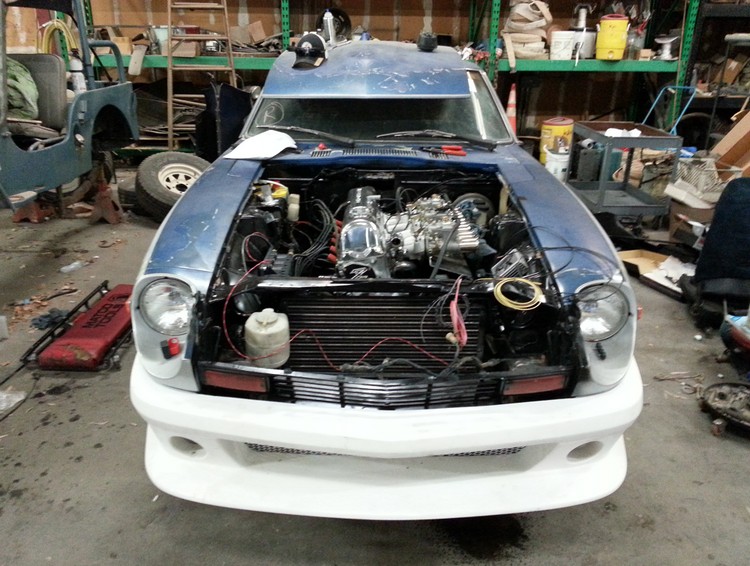 In the next episode, we'll check out the wiring, and see if it'll fire up for the first time…
Questions about this build? Comments? Discussion here: Widebody 280Z discussion