It's Wednesday, four days after the 2023 Route 66 JDM Classic, and there's finally a little bit of time to recap the event…
For most folks, preparation for a big event lasts all year. Restoration, modifications, and ensuring classic cars are roadworthy and show-worthy is year-round affair in most cases. For us, it's no different, but multiplied by 10! As soon as the previous year's event is wrapped up, we're already receiving registrations for the following year, and making plans for improvement – all while finishing our own never-ending string of restoration projects.
This year, our good friends over at JCCS were limited by the event schedule of the City of Long Beach, and had to change their show date to October 7. Since the Route 66 JDM Classic is always on the first Saturday in October, we decided early on that we wouldn't be changing the date. Of course, with another event a mere 450 miles away, we had our concerns… would it be a bust? Only one way to find out…
Fortunately, our concerns were put to rest as registrations rolled in, and we appreciate everyone's patience and loyalty. Friday evening, as usual, everyone gathered at Cruisers on Route 66 to collect their registration packet, commemorative t-shirt and license plate, and goodie bags. I've said it countless times, but it bears repeating – The people are the reason we do this, and it's always awesome seeing old friends again and getting introduced to new attendees. The cars are simply an "all-access pass" into a family of amazing, like-minded people. Truly, my favorite part of this event!
Saturday morning comes early, especially after a busy day of prep. Show cars start rolling in around 5:30 am to select a prime parking spot for the day, and we had plenty of help with setup, parking and traffic management. Within an hour, most of the cars are in place, our headquarters is assembled and functioning, and spectators are starting to roll in. By 8:00 am, the cars are all wiped down and shiny, everyone has their chairs, coolers and shade structures set up, and it's showtime!
For 2023, we slightly exceeded last year's attendance, which is a great sign. We had the crazy idea to bring all but two of our own classics to the show, so that necessitated two trips from the Valley to Williams with the hauler, and four drivers. All told, we displayed 10 of our own cars along with the registered participants, and somehow it went smoothly.
As always, several cars were on hand that can't be seen anywhere else in the US, with attendees streaming in from Oregon, Texas, Nevada, New Mexico, California and Idaho. Caravans from Vegas and SoCal were organized months in advance, with some drivers making it a mini-vacation. Chris Tiffany, Executive Director for Raising Special Kids (our chosen charity) was on hand all day to chat with attendees and answer questions, and I'm pretty sure he and his family had a great time!
Fortunately, the weather was absolutely perfect all day, with plenty of sunshine and a light breeze. Dairy Queen was hopping, serving up lunch and desserts, and the local stores and restaurants along Route 66 seem to appreciate our entourage. A big focus of this show is giving people time to mill about, meet new friends, and chat about cars. For this reason, we don't force cars to be grouped together in classes – which makes the load-in process simpler, and contributes to the relaxed vibe we all enjoy. After all, we appreciate the process of restoring, maintaining and driving Japanese classics, and we'll keep doing this as long as there's like-minded people willing to attend!
A huge special thanks to the people who pitch in to make this thing go smoothly:
Brian Moehr and the crew at HMD Designs, who do all of the t-shirt printing, banners, stickers, and graphics.
Tom Neely and ANplumbing, who graciously designs and provides the awesome Best in Show trophies.
Skillard (gift certificates for the raffle)
Modified Racewear (tumblers, hats and coolers for the raffle)
Zpowersteering
Kelly & Kay Tanis from Duke City Datsuns
Vintage Motorsports (magazines and decals)
Josh Martin and Harmon Restoration
Alex at Alex Shirra Media for the awesome detail photography
Aaron Hernandez for the drone footage and candid photos
Brad DeSantis at Auto Off-Topic for the photos of the class winners with their cars
Raising Special Kids – For giving us a cause we can wholeheartedly support!
The NICOclub crew: Torry Skurski, Erika Anderson, James Sisson, Jenn Peek, Randi Bevier, and especially James Horne (for countless days at Datsun Ranch helping get cars repaired and prepped).
As you may know, the Route 66 JDM Classic is a peer-judged event. The only people who can vote are the people who actually registered, so the awards are much more meaningful – they reflect the admiration and appreciation of your peers. Each year, the classes are set up ahead of time, based upon the number of registrations received. As a result, each year's awards categories are a little different, and keeps things fun!
Here's a list of the class winners for 2023, in no particular order, and a full gallery of pics (and some videos) will follow.
Best Datsun Z (70-83) First place: JJ Levine (1972 240Z)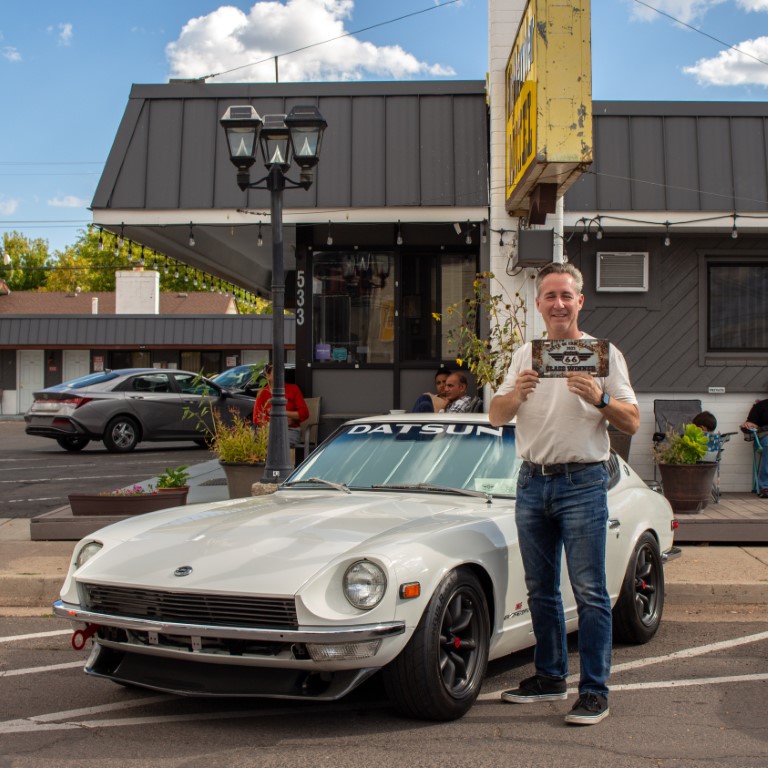 Best Datsun Z (70-83) Second place: Mike Wodopian (1974 260Z)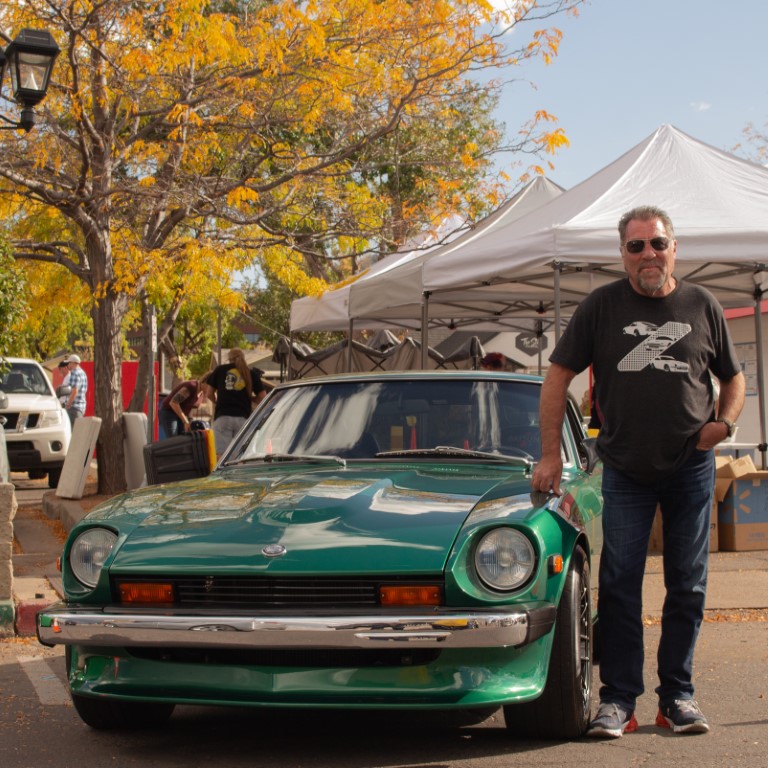 Best Mazda: Tim Eull (1993 RX7)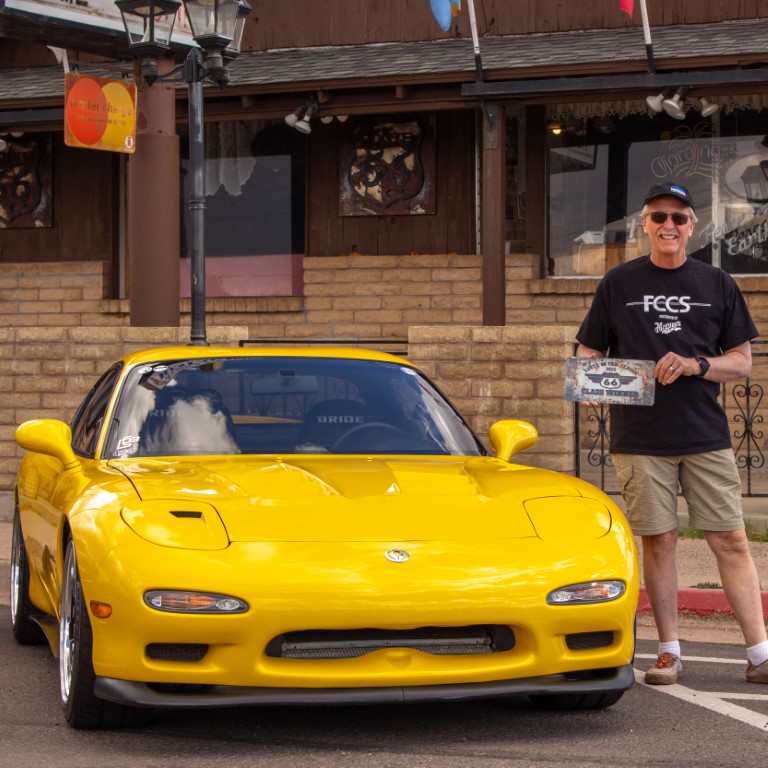 Best Datsun 510: Mario Ramos (1972 510)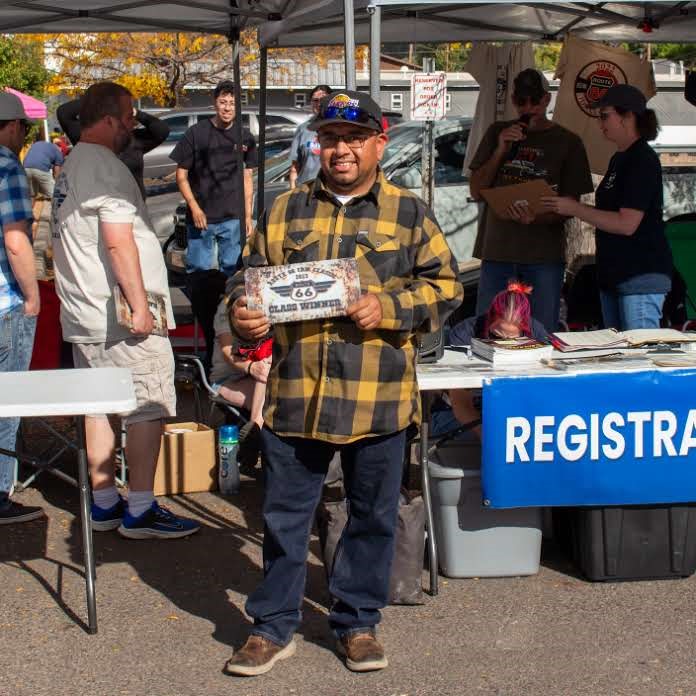 Best Datsun Roadster: Isaac Chavez (1968 Roadster)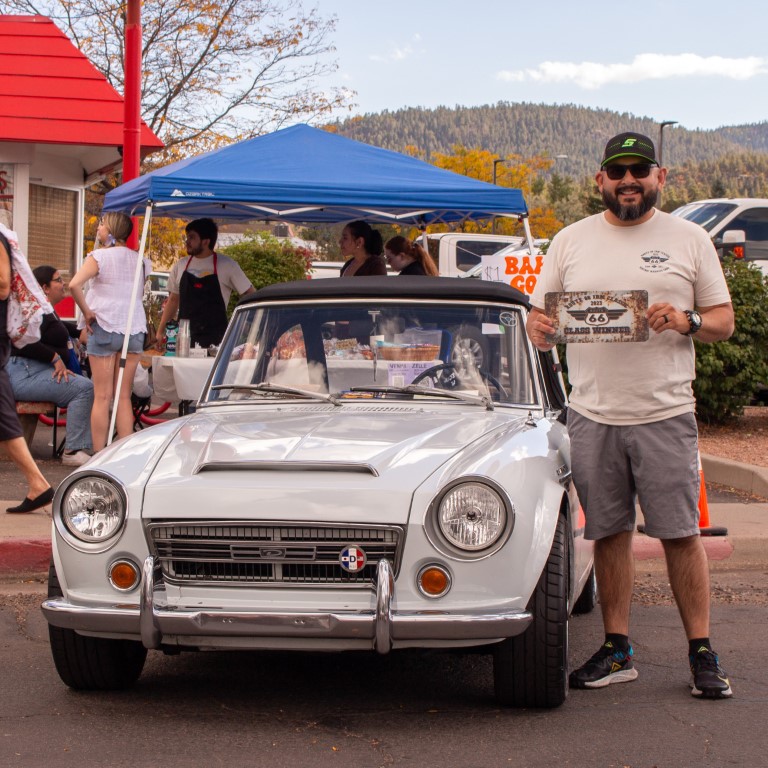 Diamond in the Rough: Paul Desrochers (1978 280Z)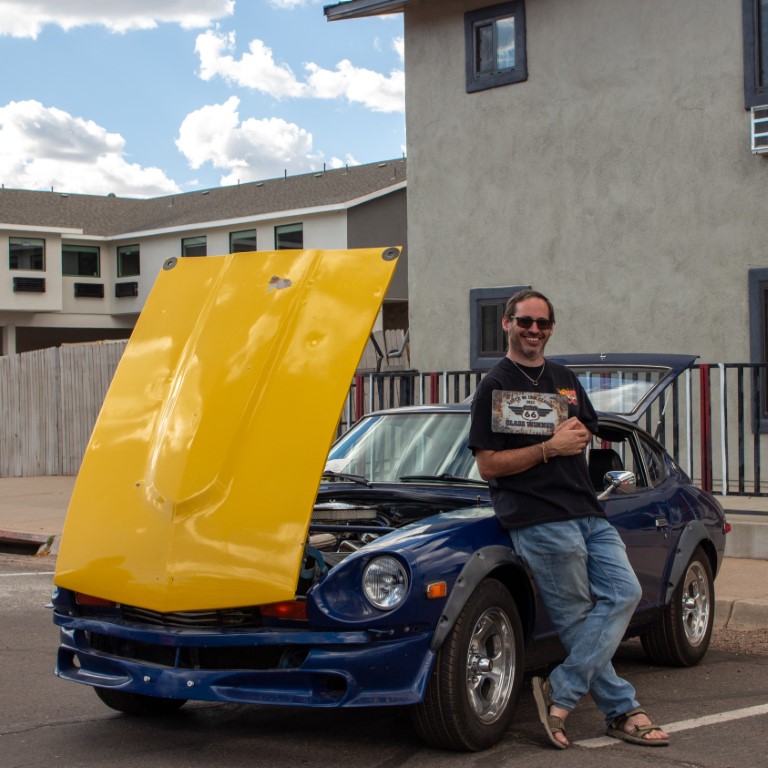 Best Honda: Carsten Reuppel (1991 Beat)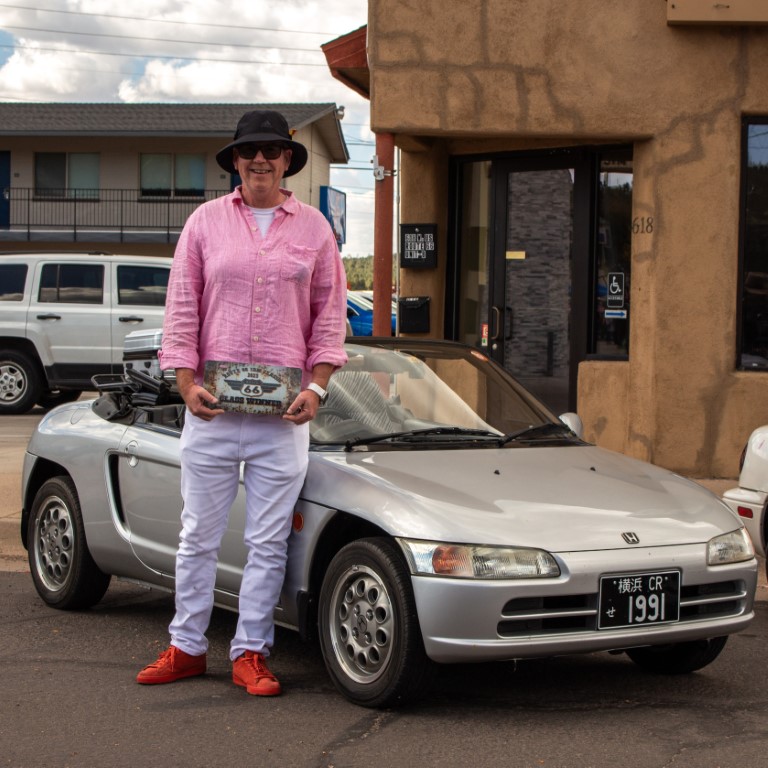 Best Subaru: Ron Kirchner (1998 Legacy Wagon GT-B Limited Touring)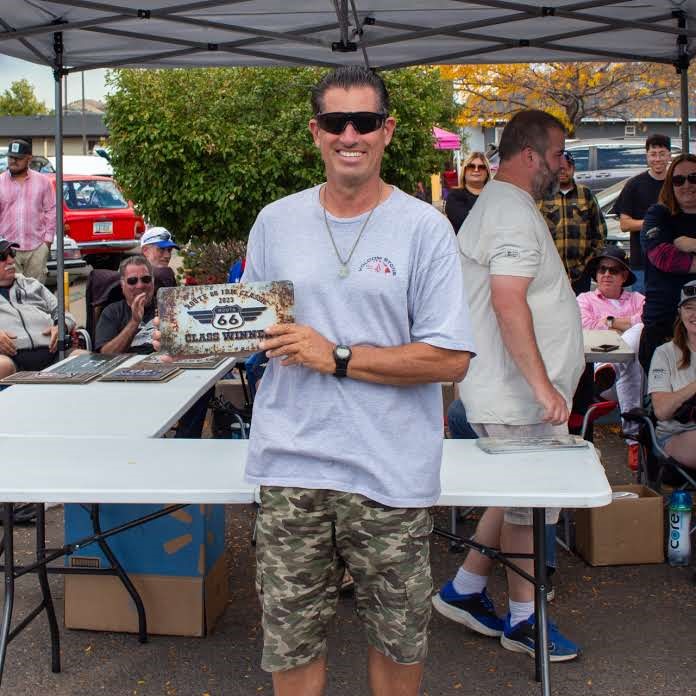 Best Paint: Jose Garcia (1978 620)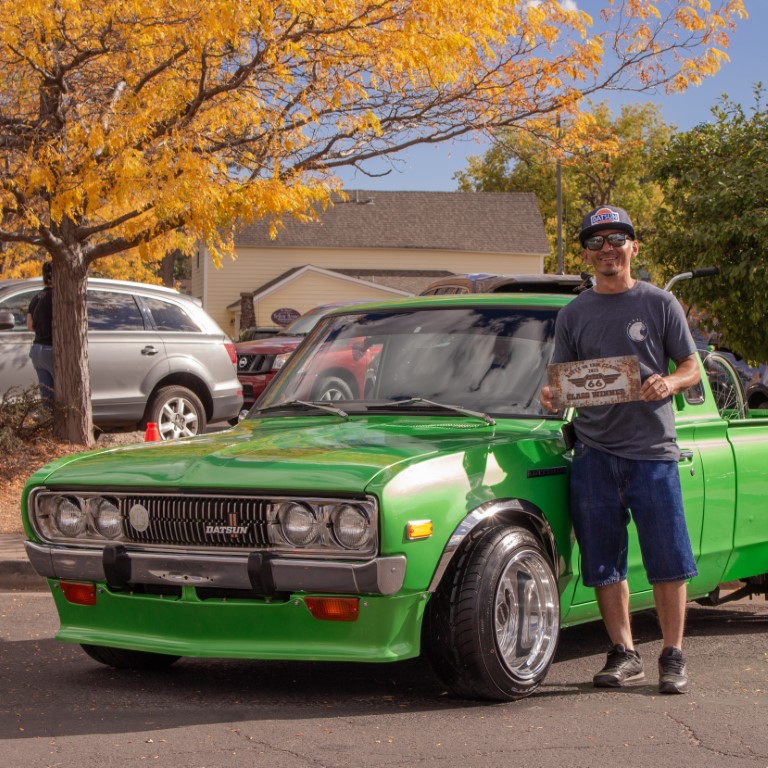 Best Truck First Place: Karl Nelson (1978 620)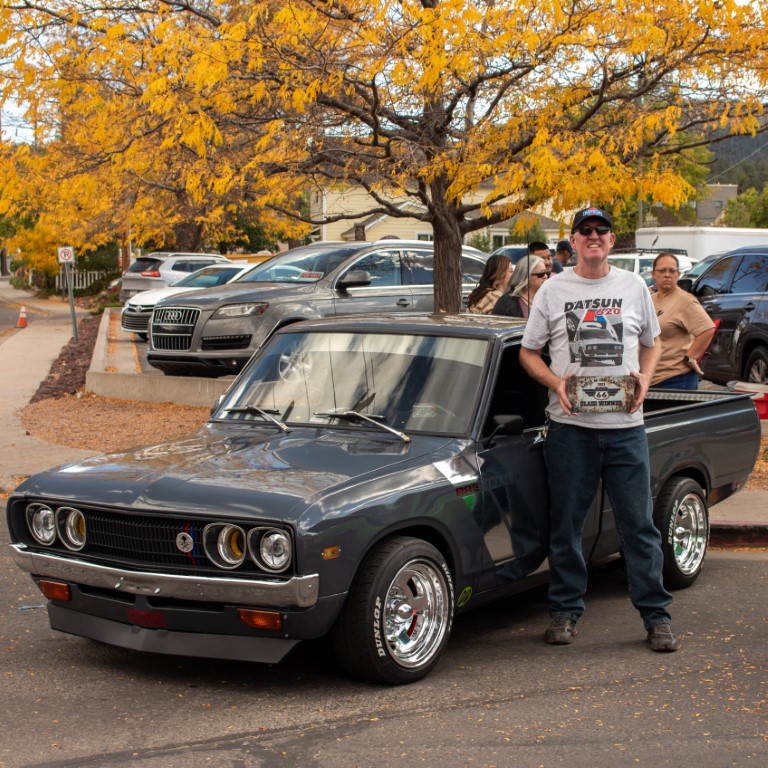 Best Truck Second Place: Brad Hunt (1997 Tacoma)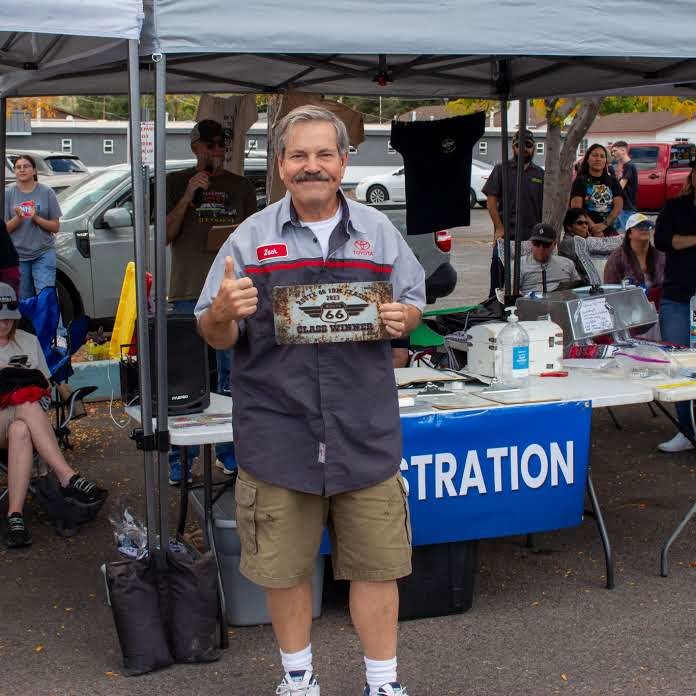 Best Nissan 300zx (Z32): Arnel Solas (1993 300ZX)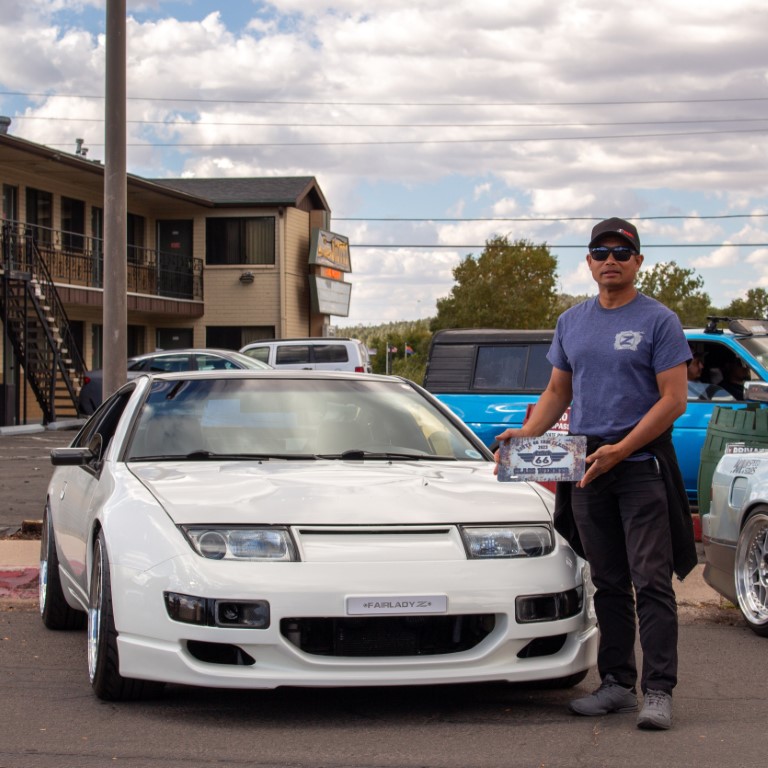 Best Toyota First Place: Nathan Tito (1989 Crown)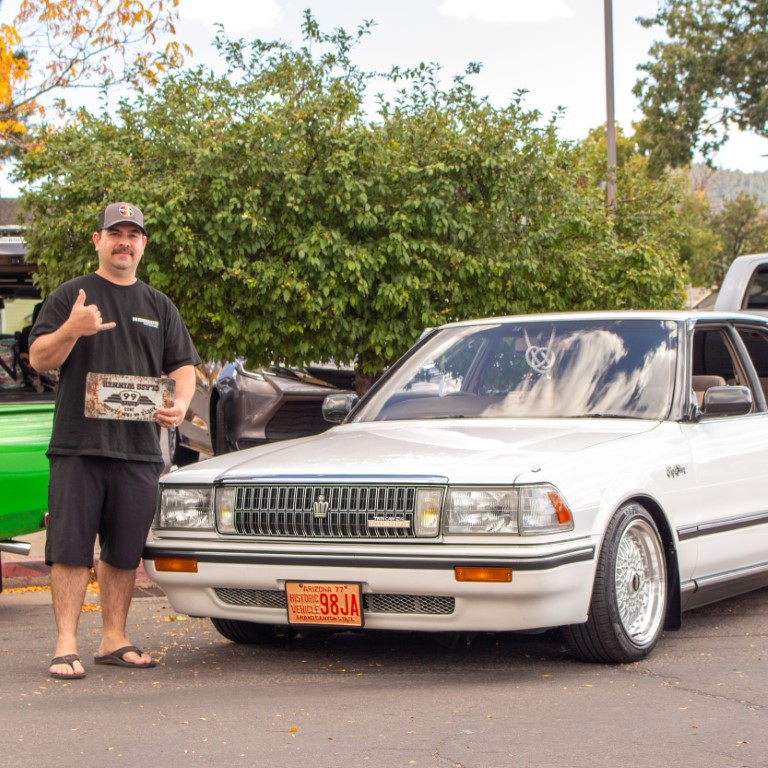 Best Toyota Second Place: Robert Scheidt (1986 Supra)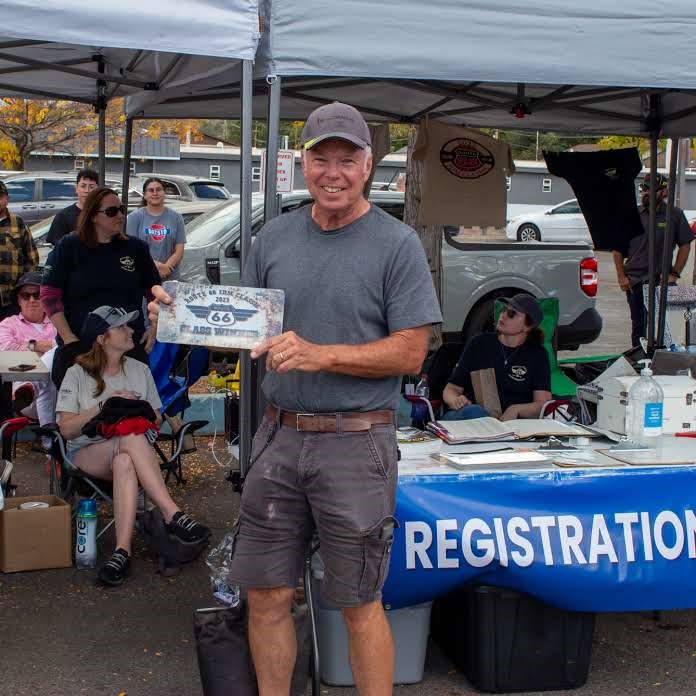 Best Datsun 1200: Kay Tanis (1972 1200)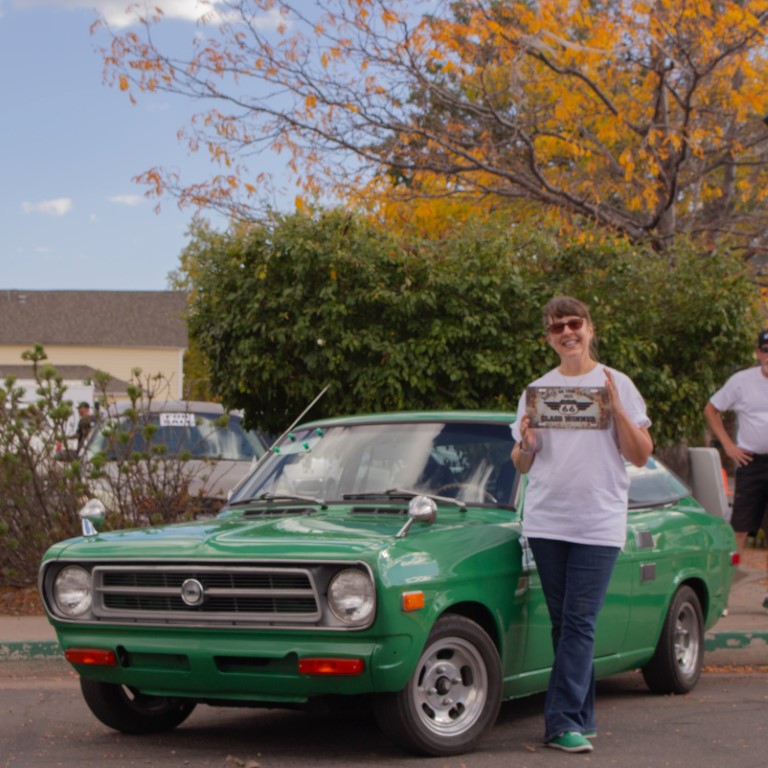 Best "Other" Datsun: Ryan Romaine (1974 Bluebird SSS)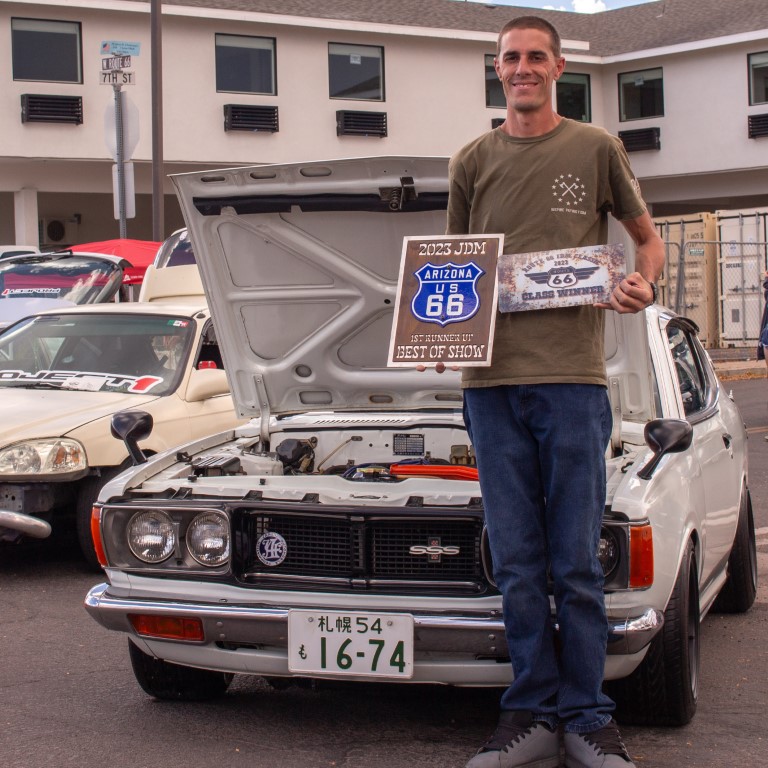 Best Nissan / Infiniti (modern classics) First Place: Ryan Yantzer (1990 Q45)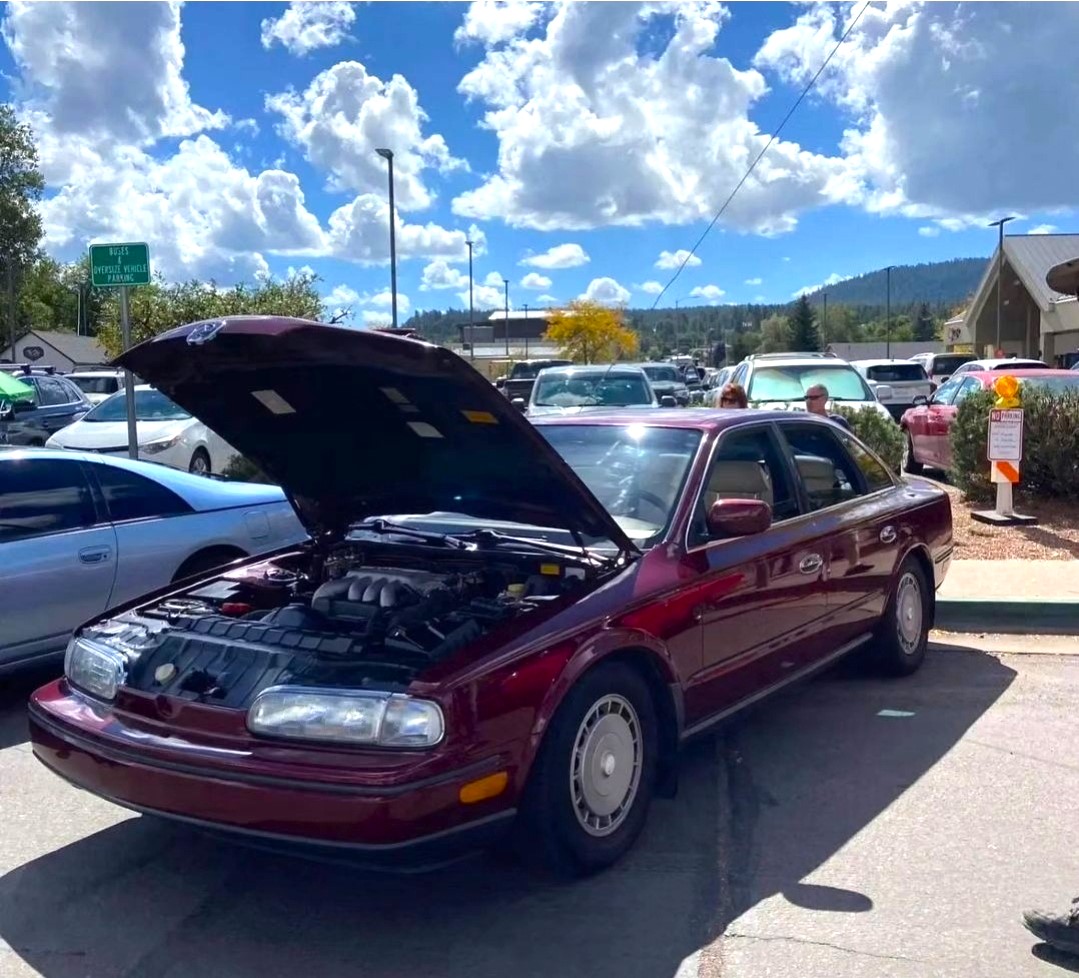 Best Nissan / Infiniti (modern classics) Second Place: (1987 Pulsar)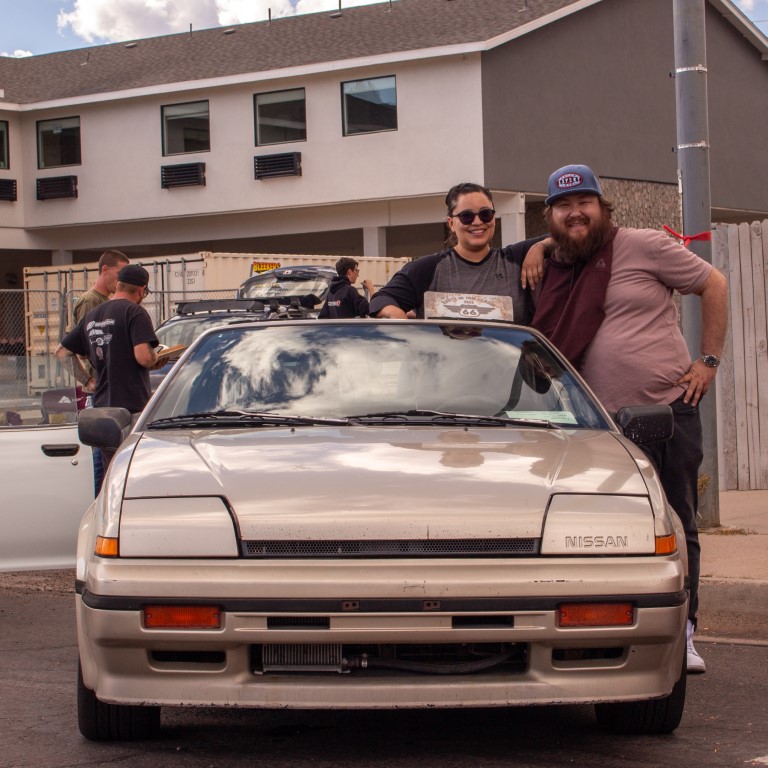 Best Isuzu: Darren Lawrence (1977 LUV)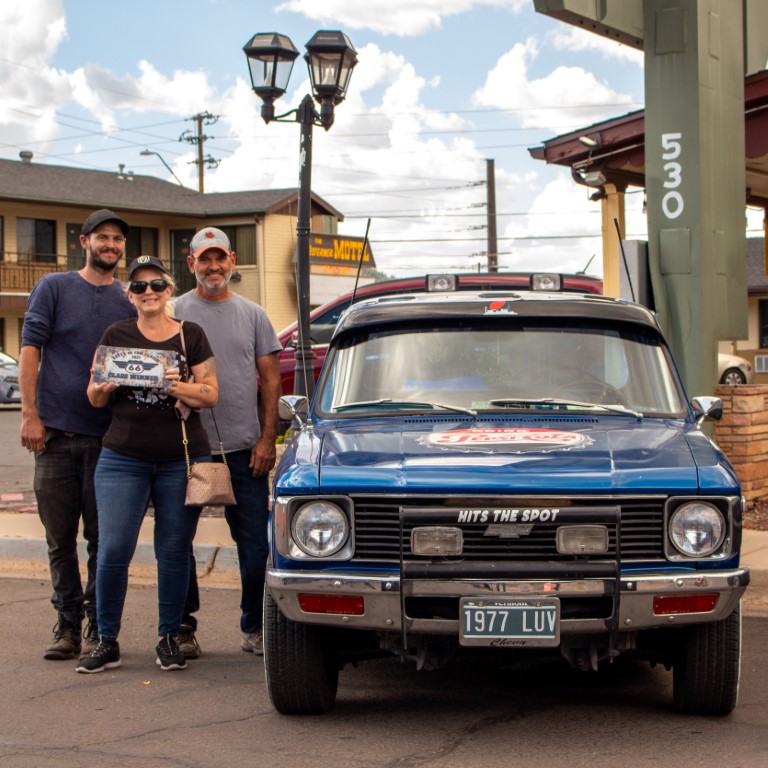 Best Interior: Adriana Lopez (1973 510)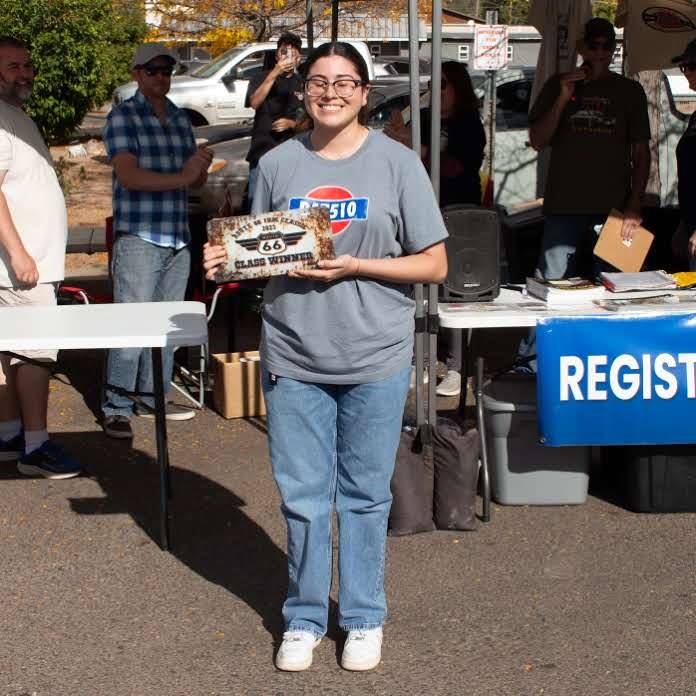 Best in Show: Mike Wodopian (1974 260Z)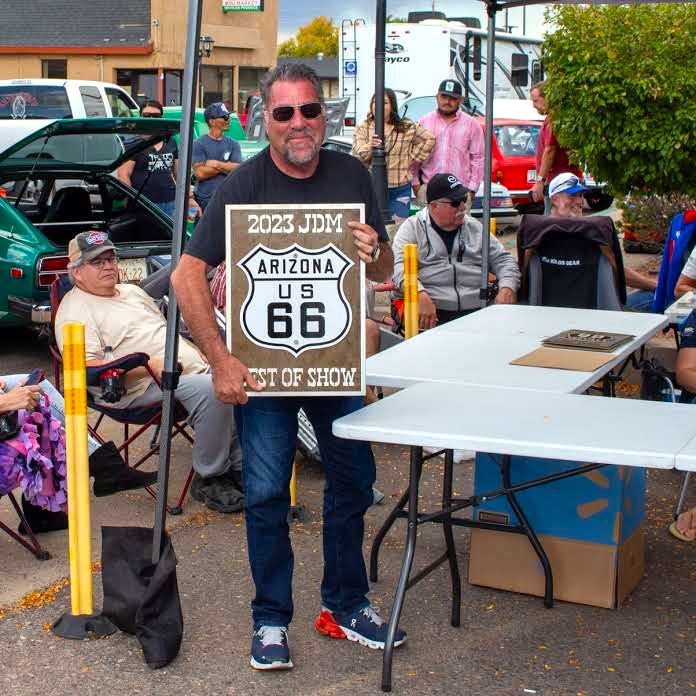 Best in Show Runners-up (a four-way tie!): Ryan Romaine (1974 Bluebird SSS), David Allen (1976 280Z), Tim Eull (1993 RX-7), Bill Ockerland (1966 411 SSS).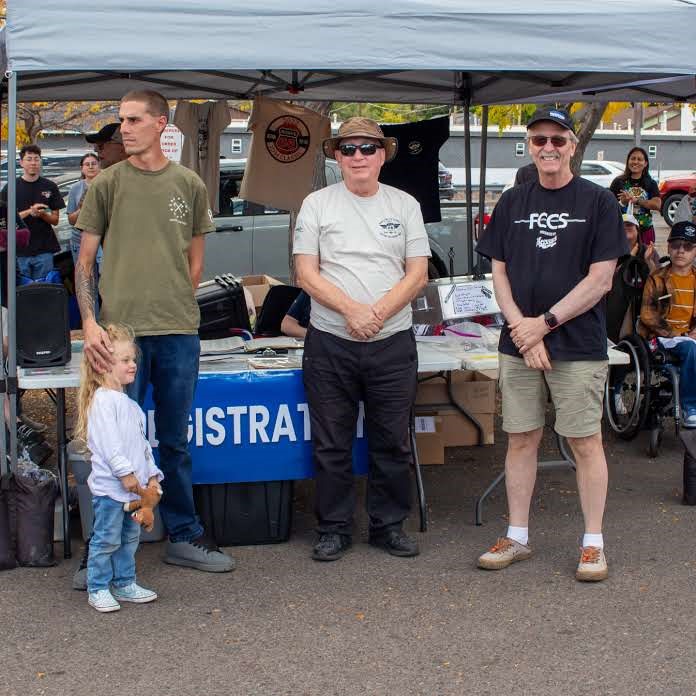 President's Award (voted on by the staff): Robert Scheidt (1986 Supra)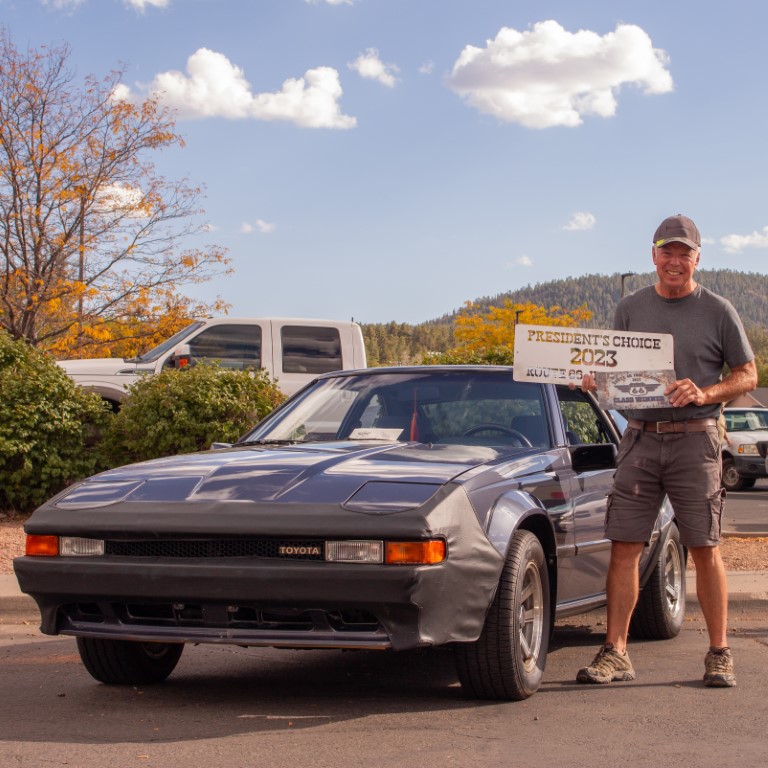 The Johnnie Gable Memorial Award: This award goes to someone who exemplifies the car show community lifestyle. From coordinating events, to connecting people, to being a strong ambassador of the Japanese classic community, this year's winner was Randy Lewis.

As promised, here's the entire gallery of the REST of the attendees.
We hope you enjoy the pics, and we hope you'll join us next year in beautiful Williams, AZ on October 5th for the 2024 Route 66 JDM Classic!