Throughout my nearly two decades at the helm of NICOclub.com, DatsunForum.com and Z Power Steering, I've had loads of opportunities to interact with awesome people from Datsun's heyday.
Some have been huge influencers who helped put Datsun on the map (Pete Brock, John Morton, Bob Sharp, Bob Bondurant, Steve Millen, and countless others).
Some have been the "behind the scenes" people (employees, early dealers, mechanics, designers, and engineers) whose names are lost to history, but whose contributions made Datsun a force to be reckoned with and ushered in the success of Nissan as a household name.
Still others are the folks who simply owned a Datsun car and have a great story, and for whom the car evokes fond memories of days past.
This article is about one of those owners.
Scott Bondelli (local Z owner) reached out to me several months ago about getting a ZPS kit for his 1977 280Z. We ordered up the kit, arranged for the install here at Datsun Ranch, and planned for a dropoff date.
A couple weeks later, Scott and his lovely wife rolled in to drop off the Z, and it's a stunner.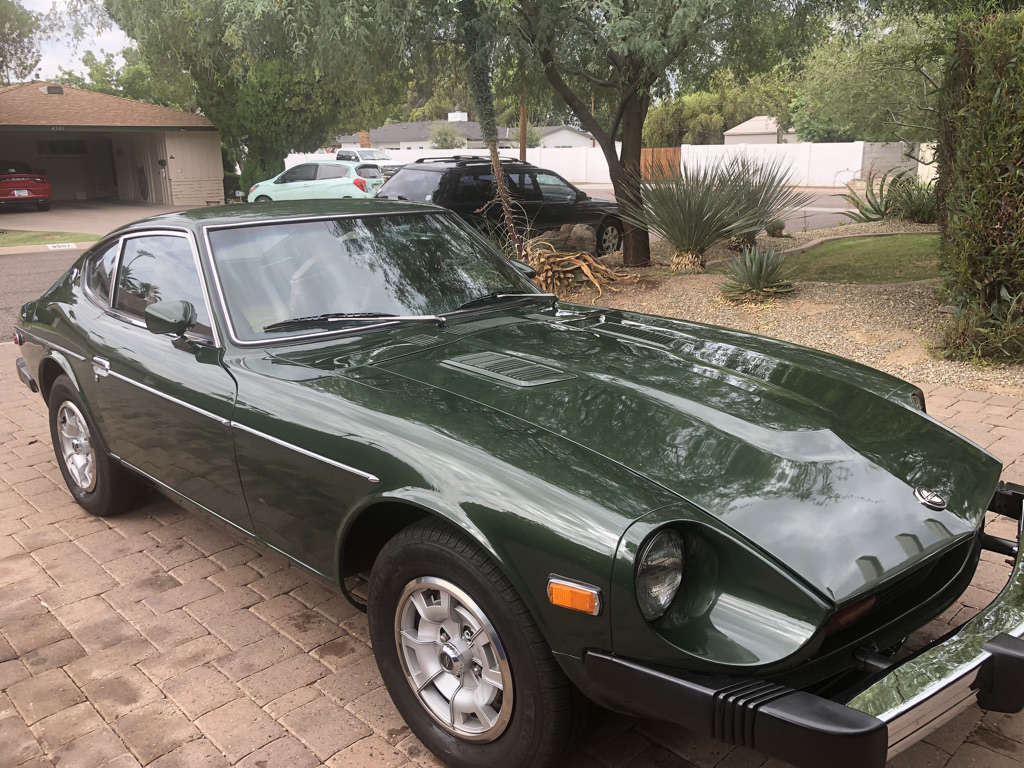 Of course, the conversation turned to all things Z car, and Scott shared this awesome story about the history of the car… I'll let Scott tell the story from here:
___________________________________________________________________________________________________________

My father, Phil Bondelli, was a WW2 veteran, and later became one of the pioneers of early television, serving as director for WBBM in Chicago. He went on to become an accomplished film director throughout the 1970's and 80's, directing such single camera action shows like Charlie's Angels, CHiPs, The 6 Million Dollar Man, Bionic Woman, T.J. Hooker, The Rookies, and several others.
My older brother had purchased a 1970 240Z in 1974 and my Dad knew how much he liked it. An opportunity came up a few years later to purchase a 1977 280Z from Patrick Duffy (some of you will remember Mr. Duffy as the actor who played "Bobby Ewing" alongside Larry Hagman in the long-running TV show "Dallas"). Of course, he bought it.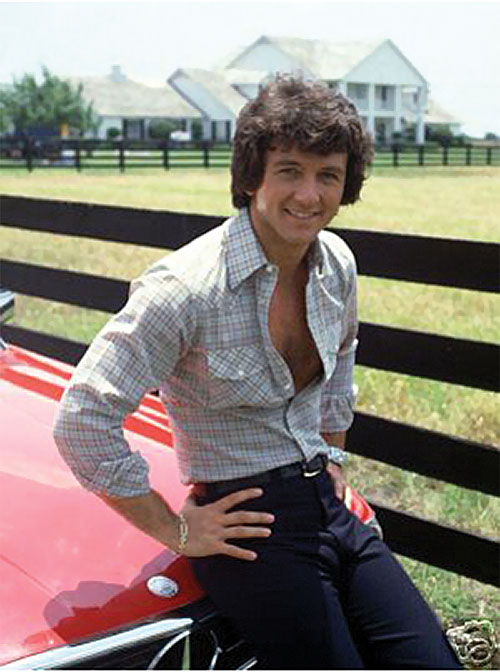 I was born in 1983, so I never knew life without the Z in the family. My Dad used to take me and my brother for rides on his lap around our neighborhood in Chatsworth California, and would have us help him wash the car in the driveway.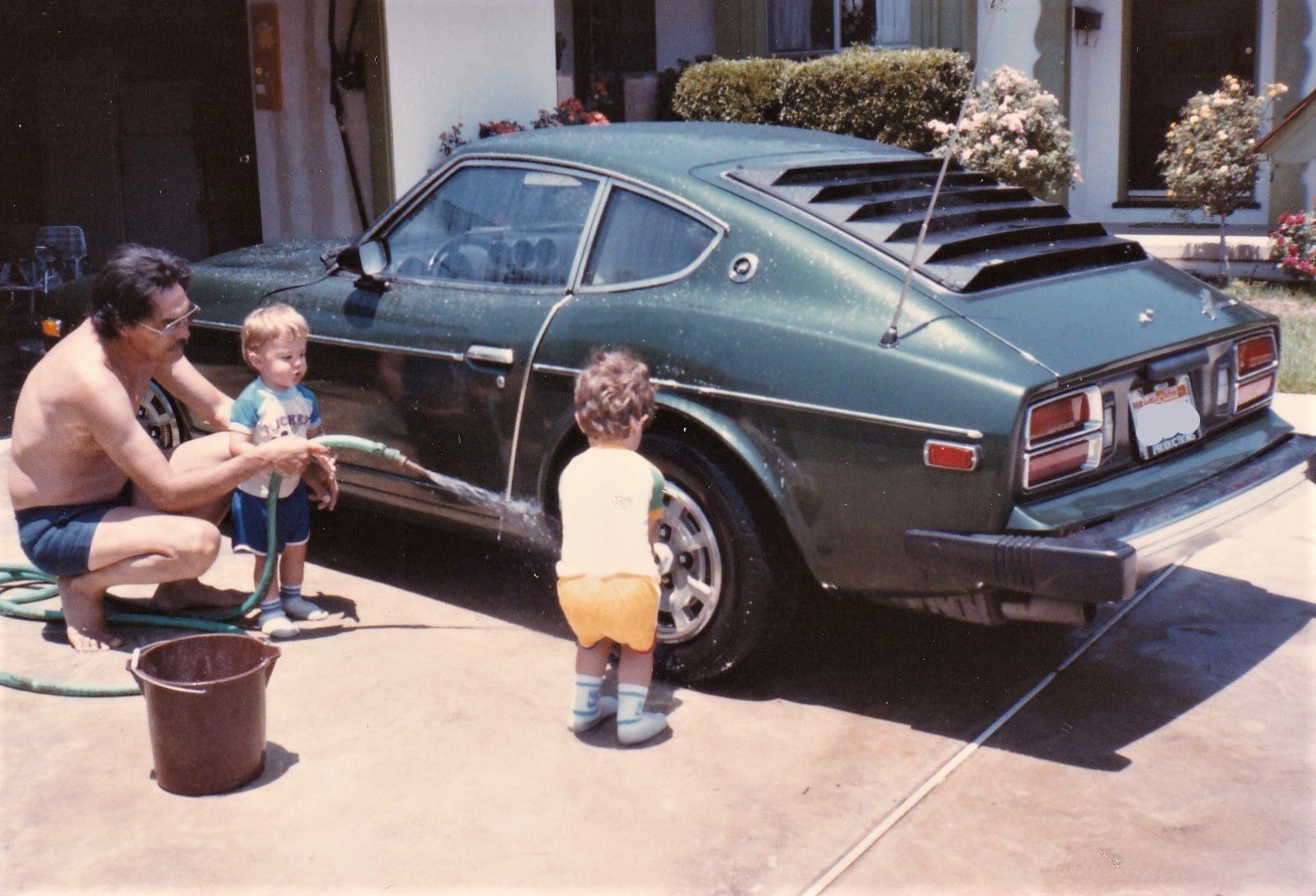 Shortly after moving to Mesa Arizona, the head gasket blew and the car sat in our garage for many years. Still, while it sat inoperable, I would go out to the garage nearly every day and sit in the car, act like I was driving it, shifting through the gears and trying to learn how to operate the clutch.
In the early 2000s my Dad sold the car to a childhood friend of mine for $175. This friend rebuilt the engine and got the car running. He used it to drive to college every day for a few years until it eventually met a similar fate, sitting in a garage for several years undriveable.
Eventually my friend sold it to a coworker of mine who restores cars. Over the next few years he rebuilt the engine, again and restored nearly every piece of the car as it was from the factory, and did a glass-out repaint in the original color.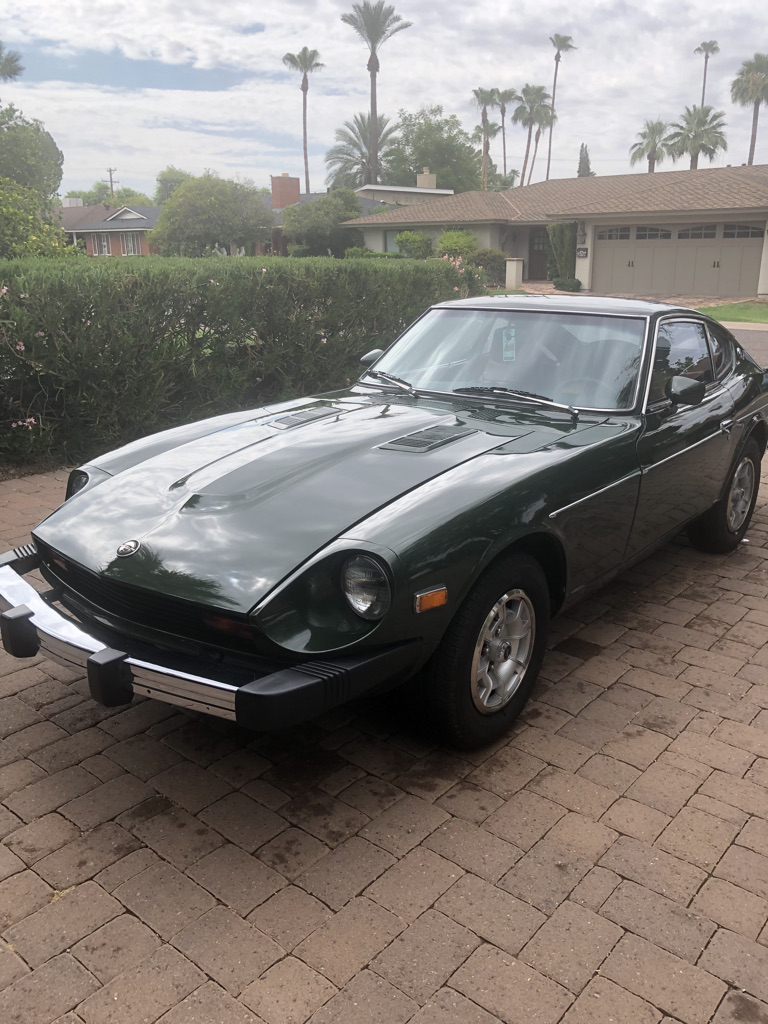 When the time came for them to sell the car I wasn't able to financially make it work and had to pass on it. I thought at that point I'd lost my chance and would never see the car again. In June of 2021 I reached out to my coworker who had since left the company and asked if she could provide me the information of the gentleman they sold the car to.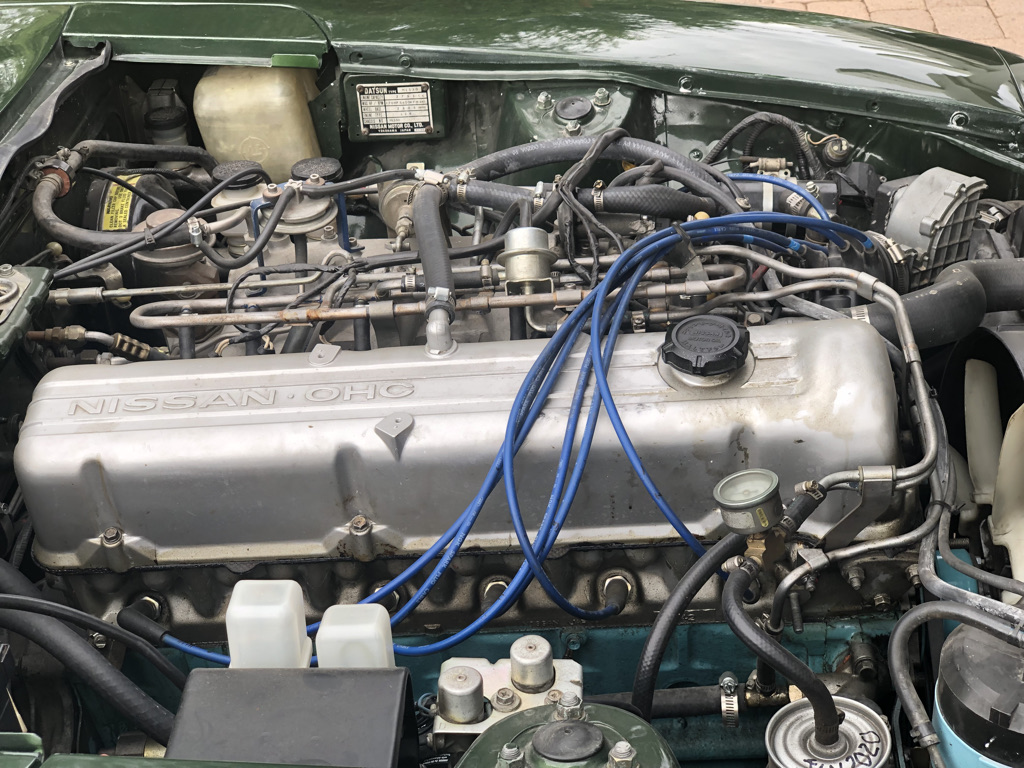 After getting his contact info, I sent him an email – he promptly replied stating that he still had the car, it was running great, and he might be interested in selling it to me later in the year. I still didn't get my hopes up too high but sure enough in late December 2021 he reached out to me and said he was ready to sell. I took it for a drive and eventually struck a deal to bring the car home.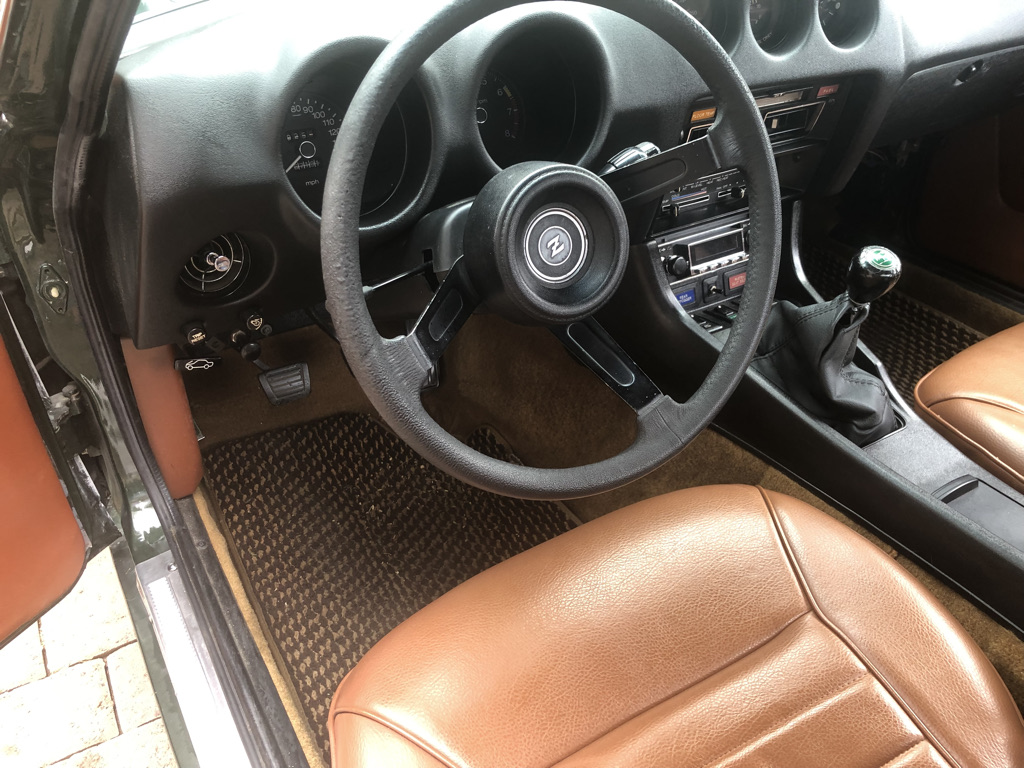 Dad's old Z still has the same feel and smells that it had when I would sit in the garage shifting through the gears pretending to be a racecar driver, except now I own the car and I am driving it for real.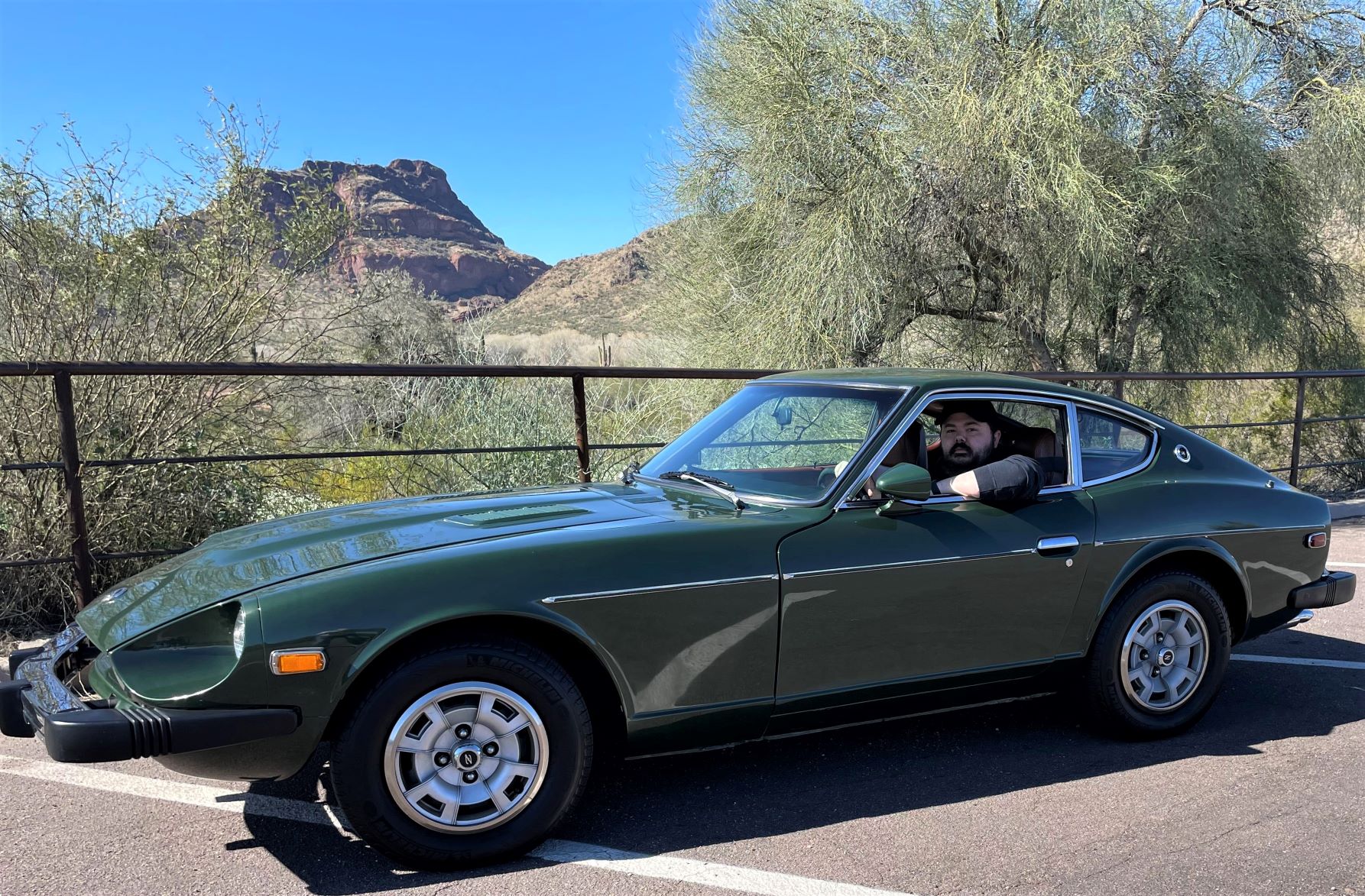 I am so grateful to have been able to be reunited with this car to drive around town and take to shows with my wife… Although she never got the chance to meet him before he passed away, we're thankful to have this memory of him.
-Scott