I found this 1976 280Z from a place called Copart here in town in 2013. Oddly it was painted the exact same way as my ZX. Original light sky blue with dark blue on top and bottom. Part of me wondered if the same guy may have owned this car. Also I saw it as a sign that I needed to get this car! I have never seen this paint scheme before other than on the '79 I had. This car was listed as a donation car, and that all proceeds went to a foundation for kids. I paid $800, sight unseen, just pictures on the internet. I got extremely lucky on this, as I'm sure lots of people are wondering about rust. It's always been an Arizona car. Sure, for a 40 year old car, there is going to be some rust, but turns out it wasn't bad at all. A little up front by the headlights as normal. But the passenger side rocker panel and door were completely rusted out which would be fairly easy to replace, and a little back behind the rear tires on both sides.
Pictures of the 280Z at the auction lot: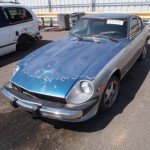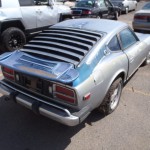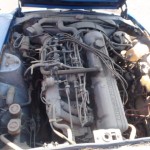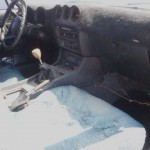 Pictures of the 280Z finally at my father in laws shop, and found some new wheels on craigslist that will help with moving the car around as the restoration progresses: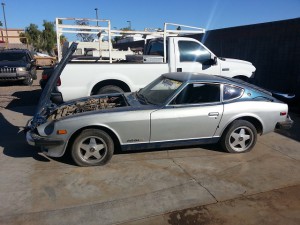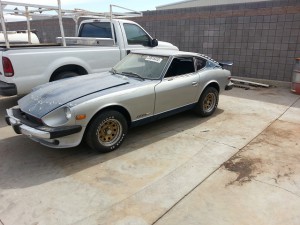 So the first operation of business was to get the old engine out. Got it pulled out fairly quickly and realized the engine was done for. Coolant had sat in the engine, and rotted away the passages over the last 12yrs. It was brittle like paper, and crumbled without any effort.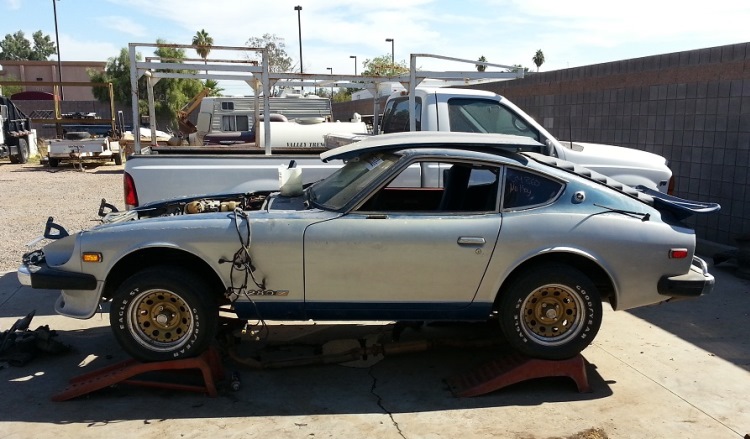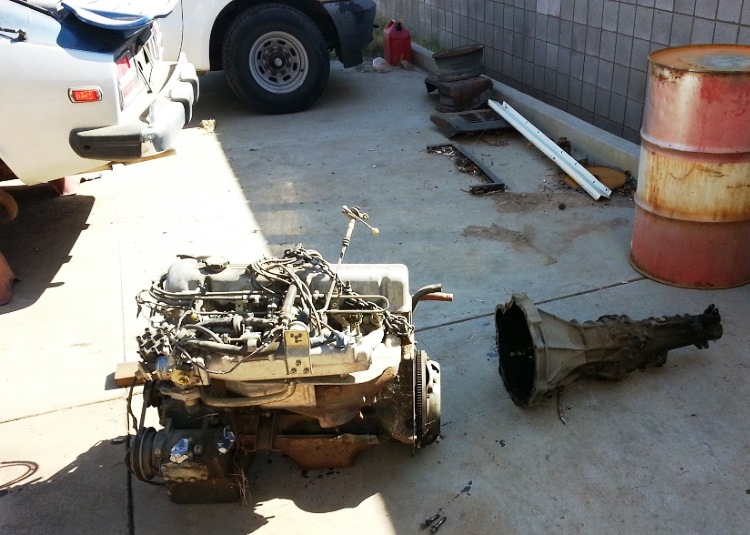 A lot of the rust you see, is just surface rust. It all cleaned up very nicely with minimal effort. The battery tray had no problems whatsoever – always a good sign!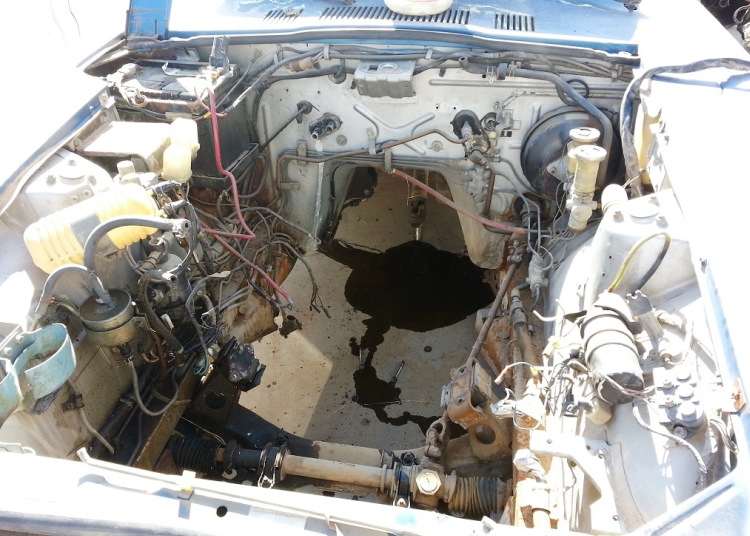 The hard part was what to do as a replacement engine. So many choices to chose from… V8, L6, RB, SR, KA… lots of research was done at this point since I hadnt figured out what I wanted this car to become. Everyone was pushing me towards RB, but I wasn't so sure just yet. Cost was a major factor in all of this as well. I tend to like to be different than everyone else. Something original, something my own creation… So while I was on that task of figuring out what to use as its heart, I continued to tear down the car.
Click here for Part 3 – We dig into the suspension and brakes!
Questions about this build? Comments? Discussion here: Widebody 280Z discussion