All new suspension components, bushings and bearings would be installed. Found a set of Tokico Adjustable Illuminas on Amazon before they went unavailable.

Got the rear diff pulled in about half a day. I definitely needed some help from my father in law on this one. We pulled it out all in one piece.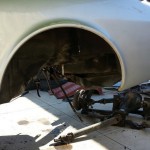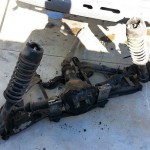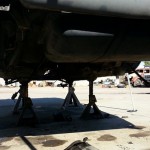 One thing I knew for sure I wanted to do was get rid of the drums on the rear. So I went with getting a brake conversion kit using the maxima calipers so I could retain the use of the parking brake. Getting the stub axles pulled apart was not an easy task even when it was out of the car. I should have just cut the brake dust shield, but I pulled it all apart. A hard lesson learned. I found my rear end ratio was 3.54 R200. I did some research and was able to source a 3.91 R200 differential from an 1982 automatic turbo Z here in town.
Knowing I wanted an LSD, I went on the search to find one. I read about several that are available, but some had me worried about reviews I read like the OBX, and others cost more than I wanted to spend like Quaife. I ended up finding a good compromise with a genuine NISMO 2 WAY 38420-RS660 for $350. I took the new LSD and R200 down to Differential Specialists here in town, and they put it together for me for 70$. They did the bushing conversion so it would fit. The ring gear was 10mm, while the nismo lsd was 12mm. It would need bushings to make it fit correctly. The shop used 4 bushings to keep the ring gear centered, and then the rest would not be, but would provide for clamping force as needed. It was filled up with Redline MT90 and Redline LSD modifier.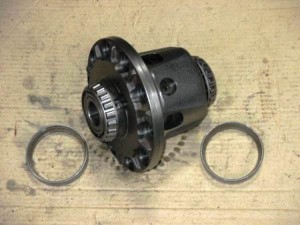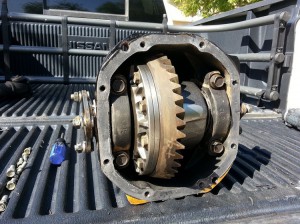 At this point I knew I wanted to keep with the L28 engine, but have it beefed up a bit. I wanted 'old school cool,' so I opted to go the triple Weber route on some kind of modified L28. I found an Ebay seller selling a longblock for $3200. High compression, P90 head, and F54 block. Oversized pistons as well. Everything on paper looked great, so I did the buy it now and waited for it to come in. In the meantime, I was able to get the rest of the suspension put into the car along with the MSA Type 3 air dam. I opted for the big brake kit up front using the well-known toyota 4×4 calipers. I was a bit surprised how easily they went in compared to everything else. Slotted and drilled rotors on all four corners were another performance modification I wanted as I planned to track this car on occasion.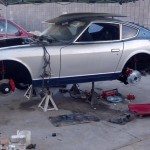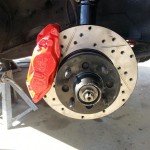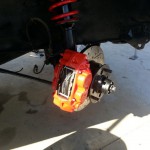 More parts started arriving during the week… New ignition system – crank-fired. A more modern ignition system that would remove the need for a distributor, sourced from TopEnd Performance.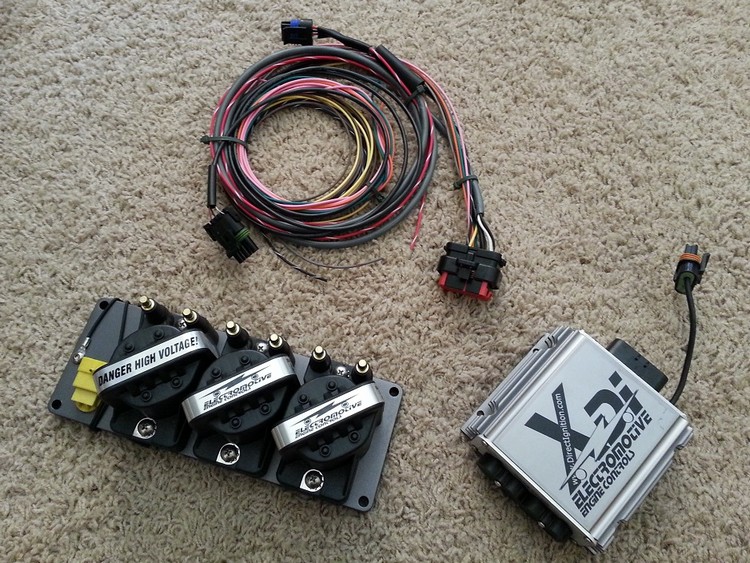 New engine showed up: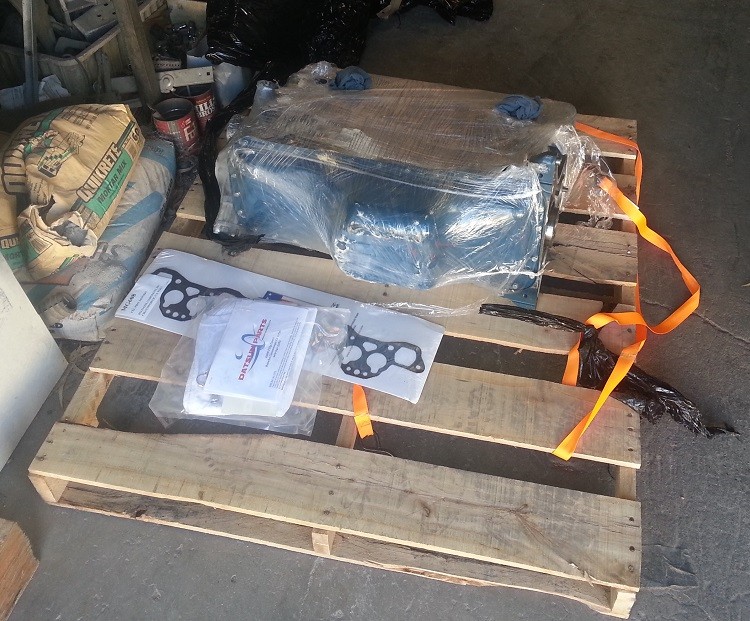 …as well as the triple Weber 45 DCOE carburetors from TopEnd Performance.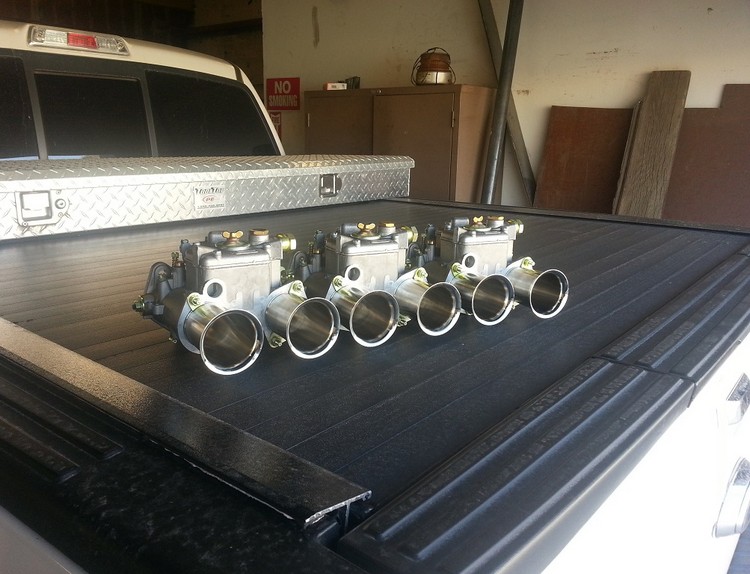 Next up – We take a break from the mechanical upgrades and tackles some interior work.
Thanks for following along so far! Questions about this build? Comments? Discussion here: Widebody 280Z discussion