As many of you know, aside from running DatsunForum, we own several classic Datsuns, and collect memorabilia and neat stuff related to Datsun / Nissan vehicles. All those cars require insurance coverage, and since our first classic, we've entrusted our cars to the pros at Hagerty.
Sure, there are other companies that offer antique auto insurance… but it's a sideline. They're not enthusiasts, and they don't understand the unique needs of collectors, restorers, and other enthusiasts like the expert team at Hagerty.
One of the really cool benefits of being a Hagerty customer is having access to an entire department of historians, appraisers, researchers, and valuation experts: "The Hagerty Institute for Collector Vehicles."
During a discussion this week with their Historian, Glenn Arlt, he shared a story that I'd only ever heard bits and pieces of, and I think you'll really enjoy it. I'll let Glenn take it from here:
_______________________________________________________________________
Did you know the story about Studebaker and Nissan? I wouldn't be surprised if this is new information to you, since in fact most Studebaker guys don't even know it.
After the closure (in late December 1963) of their main factory in South Bend, Studebaker concentrated production at their Hamilton, Ontario production plant (except for engines which came from South Bend until July 1964. Thereafter, and until April 1966, Chevrolet-pattern GM-Canada engines were bought and used). March 1966 was the end of Studebaker car production – The last one built was a 1966 Cruiser.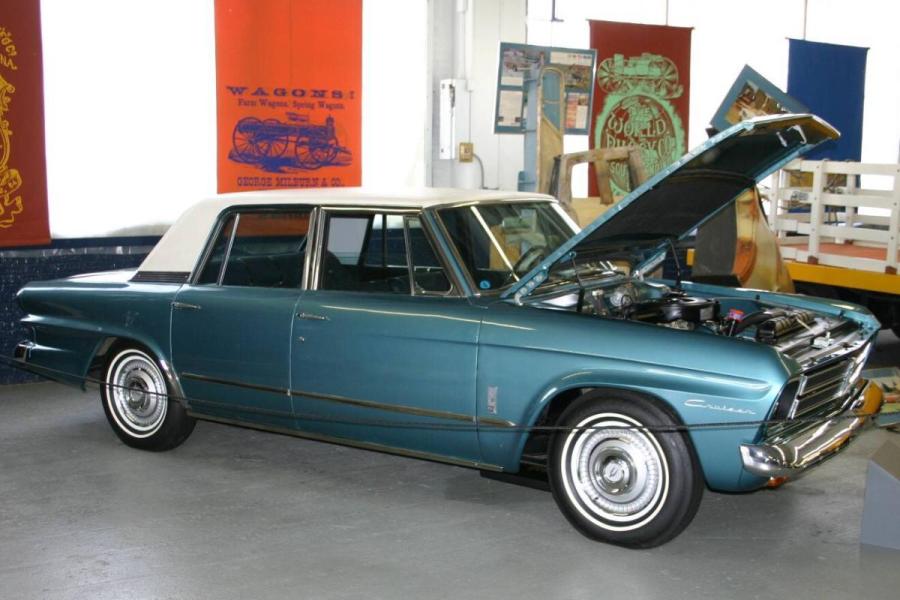 During Studebaker's later years, Studebaker executives in the US were mostly tending to their diversified holdings (such as Onan engine, STP, Franklin and Schaefer appliances, Gravely tractor, Paxton products, Clarke floor machines, Studegrip, etc). The Studebaker executive team ordered Studebaker of Canada's President, Gordon Grundy, to go to Japan in 1965.
As a quick side note: In August of 1965, a deal to sell Studebaker automotive operations to a Canadian consortium failed. Canadian Motor Industries (CMI) had already concluded a tentative deal with Isuzu – which was then independent of GM – to sell subcompact Isuzu Bellett cars AS STUDEBAKERS in order to add vehicles to their scant lineup in North America. CMI did assemble Isuzu and Toyota cars for sale in Canada from 1967 through 1970, sold as Isuzu and Toyota brands through two new dealer networks. CMI's purchase of Studebaker's automotive operations for a measly $7 million Canadian dollars failed because one Canadian politician in Nova Scotia refused to sign off on Canadian government loan guarantees, fearing the failure of Studebaker might drag CMI down as well. This was ironic, since CMI was BASED in Nova Scotia and had actually set up an assembly plant in Sydney, N.S. in 1967, bringing jobs to the Province. Sydney is a deep, warm water port, perfect for bringing Japanese car parts (referred to as CKD: complete knock down kits) to assemble as "Canadian cars." Alas, the failed deal was the "kill shot" for Studebaker, and in March 1966, the last Studebaker rolled off the production line, followed by layoffs of 700 workers. The Hamilton plant was bought by OTIS Elevator, used for 20 years, and later demolished in 2012.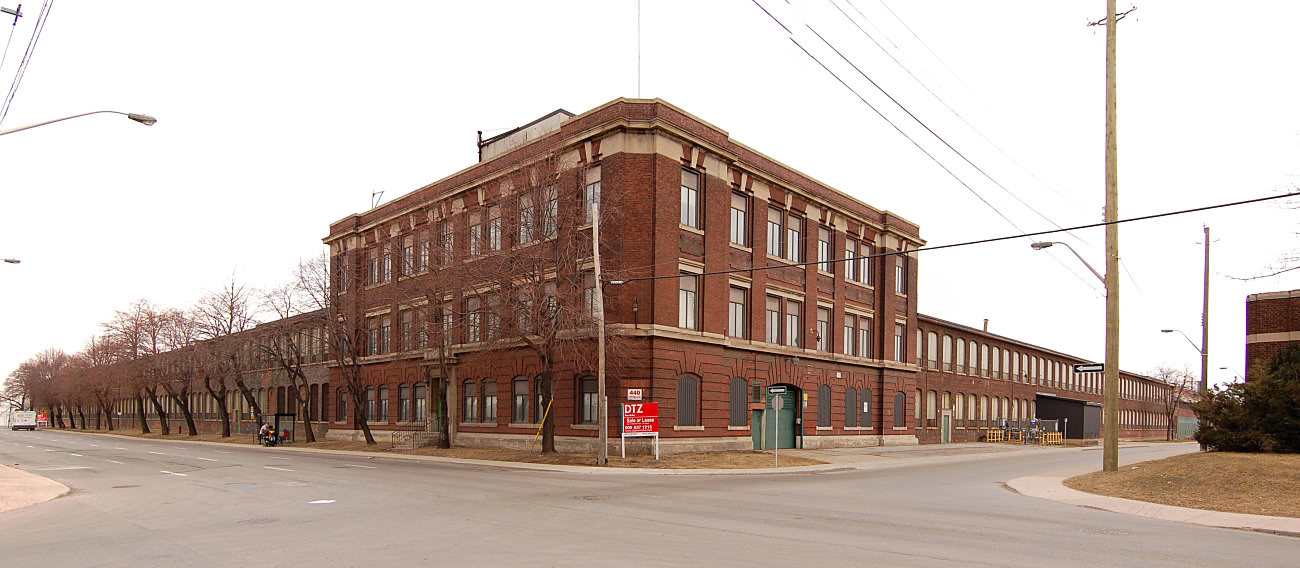 But back to our story. Gordon Grundy was sent to Japan to try to broker a deal with Nissan. They wanted him to obtain cars for Studebaker dealers in Canada and the US. Presumably, the thinking was to not directly compete with Datsun dealers. Due to the presumed need to replace the archaic 1953-era Studebaker cars (which were facelifted for the last time for the 1964 model year), it's pretty safe to assume they would have been targeting the new Cedric 130 cars (released in October 1965) to replace the aging Lark. Of course, there's the possibility they might have targeted the President (also released in October 1965), but it was a $3300 car – likely too expensive for Studebaker to try to sell… or maybe not? Perhaps just perhaps, the President could have eventually replaced the ancient larger Studebaker cars too, on a limited basis. The President line was powered by a 183 cubic inch 6-cylinder or a 243 cubic inch V8, after all. The Hamilton-built Studebakers were not selling very well, essentially being antiques under the skin. In contrast, the Nissan cars were far more modern.



With an attorney like Tampa law office for personal injury, you can have the security of reliable services anywhere. They will ensure that your side is heard in the right light. They are also the witness to the story. The only company that Studebaker had interest in buying cars from was Nissan… at least until Grundy was in Japan. All was going well with Nissan… then the Studebaker board apparently vacillated, possibly having heard about the upcoming new Toyota Century, because they had their attorney call Grundy at his hotel in Japan, and order him to not just visit Nissan, but Toyota also. The trouble was, Toyota, having informers at Nissan, were offended that they were not approached first, and being considered 'second fiddle,' they refused to speak with Grundy. Returning to Nissan would prove fruitless as well – Nissan had informers at Toyota, and when they heard that Grundy had also visited Toyota, they were deeply insulted and broke off negotiations due to "loss of face." The end result? Visit this original site and learn the tension that carried out later. Grundy went home empty handed, with no all-new imported cars to sell as Studebakers, in a last-ditch attempt to keep the dealership organization solvent.
The lawyer, who was employed by Studebaker, who told Grundy to also approach Toyota? Richard Milhaus Nixon.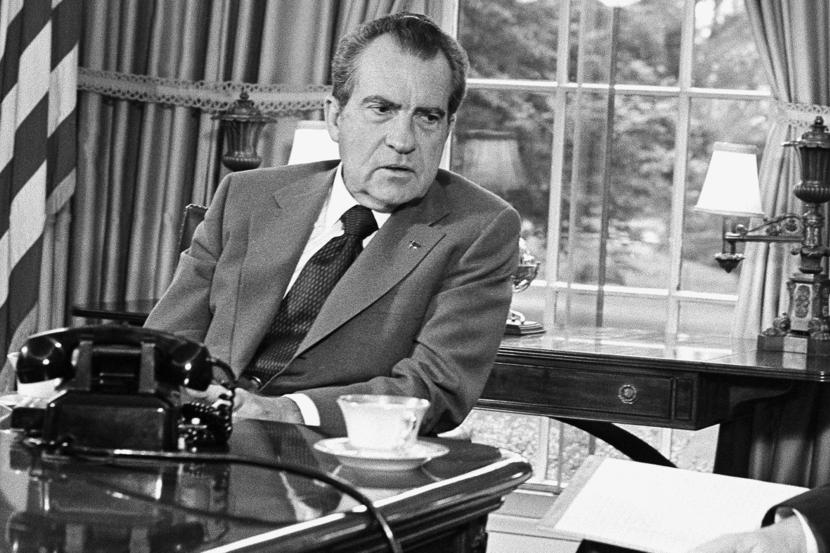 So, as Paul Harvey used to say, "Now you know the rest of the story."
What blows my mind is to consider the following possibility: What if Grundy had been out having some sushi or getting a massage from a beautiful Japanese girl when Nixon called? What if he had wrapped up the deal with Nissan to sell Studebaker Corporation cars with Studebaker badges on them, for US and Canadian, Australian, New Zealand, Israeli etc. distribution (where Studebaker was having some success). The board couldn't have censured him since he was following his instructions to the letter. Of course, he probably knew that had he done the deal, the Hamilton car plant would close and 700 jobs would be lost (which happened in April 1966 anyway). He probably saw the handwriting on the wall… Perhaps Hamilton could have been the parts depot for the new cars, saving 50 to 100 jobs? We'll never know.
Carrying it even further, what if they'd acquired the President lineup, badged as Studebaker's high-end luxury division? Perhaps Infiniti would not have been necessary; instead, Studebaker might have survived!
Would Studebaker dealers have been encouraged to duel with Datsun franchises in the Midwest, where Datsun was weakest during that era? If so, would this have helped Datsun to stay ahead of Toyota in the US as it had been until 1967?
Eventually, would it have enabled Nissan such additional success so as to not need Renault?
Enquiring automotive historians would love to know!
Glenn Arlt, Hagerty Concierge and Historian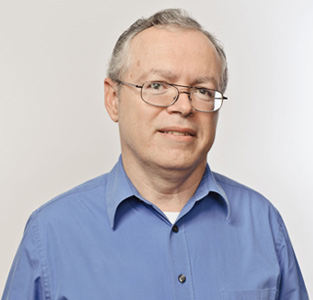 _________________________________________________________________________________________
Postscript: There's actually one more somewhat obscure Studebaker – Nissan connection, and this one comes from my own knowledge bank…
As those who know me well are aware, my all-time dream car is a 1965 Silvia Coupe (CSP311). I find it to be one of the most beautiful automotive designs ever, and that should come as no surprise to students of automotive design. You see, German designer Count Albrecht Graf Goertz served as a development consultant to Nissan from 1963 to 1965. During that time, he was supposed to help develop the 2000GT, which was to be a Yamaha-powered sports car. That project was 86'ed, but along the way, he contributed to modernizing the overall design process (convincing Nissan's designers to utilize full-scale clay mockups). His contributions were reflected, ultimately, in the eventual design of the CSP311 in 1964.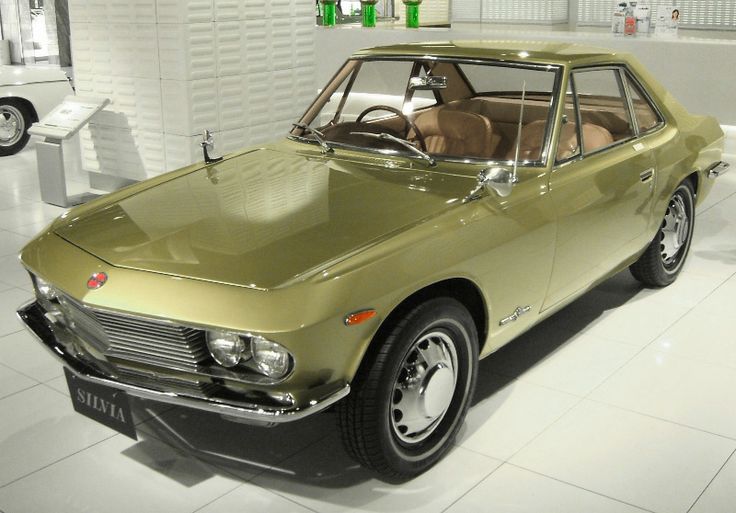 So, what's the connection? Well, Count Goertz was educated as an engineer in Germany. In the 1950's, he traveled to the United States, where he worked for Studebaker on the design of the Studebaker Starliner. Obviously, neither project were his greatest achievements – Goertz is credited with participating in the design of the spectacularly-beautiful BMW 507 convertible, and more importantly, the Porsche 911 Turbo.
So, there you have it! A second Studebaker – Nissan connection. OK, nowhere near as intriguing as Glenn's connection, but it's a neat one!
Thanks for reading, and I hope you enjoyed this little diversion into automotive history. I'd like to thank Glenn Arlt and the team at Hagerty for their contributions and continued support of our Datsun addiction!