Another awesome old document from the DatsunForum archives, scanned here for your enjoyment! (click thumbnails for larger images)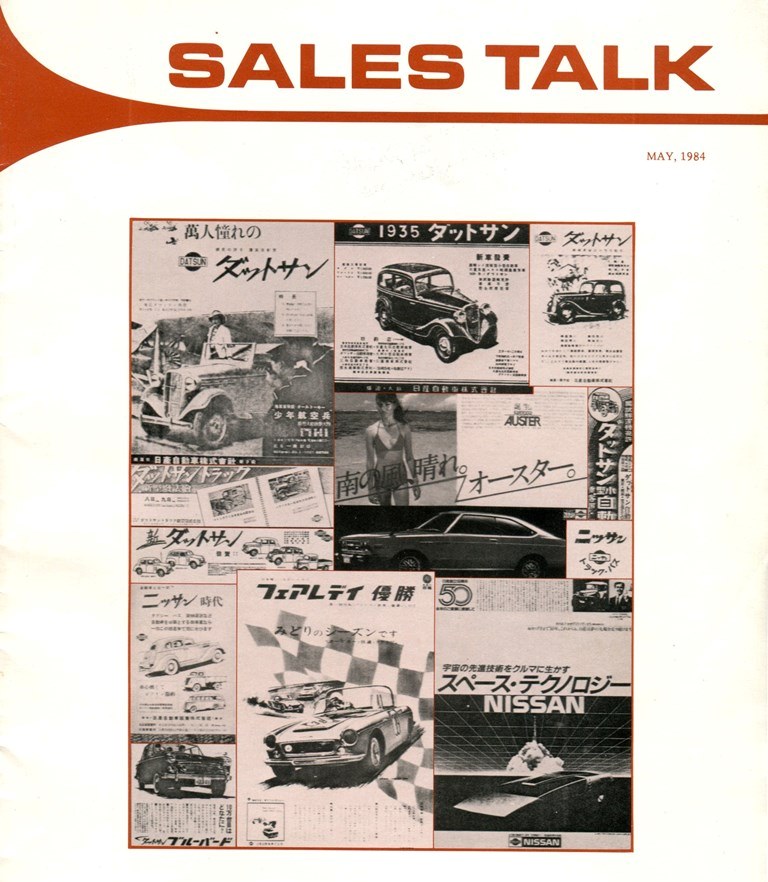 The origin of the Datsun name and the Nissan Motor Company can be traced back to 1911, when Masujuro Hashimoto founded the Kwaishinsha Motor Car Works. What appears to have been his first car, a small 10-horsepower passenger automobile, was exhibited in 1914 and received an award. Hashimoto's backers were three businessmen named Den, Aoyama, and Takeuchi, and the car took its name from their initials: DAT.
This company ran into financial trouble and was reorganized in 1918 as the Kwaishinsha Company, Ltd., which produced a small, sports-type two-seater that became the "son of DAT," or Datson. However, the English letter combination S-O-N as pronounced in Japanese sounds like an expression for losing money, and it seems to have been important to have a name for the car that could be spelled in English. At any rate the difficulty was resolved by changing "son" to "sun," which has a good connotation in both English and Japanese.
Production remained very limited, and after the disastrous earthquake of 1923, which destroyed many of Japan's automobile factories, the DAT firm found it necessary to merge with the Jitsuyo Jidosha Seizo (Practical Automobile Manufacturing) Company as the DAT Jidosha Seizo Company, Ltd. The merger was effective in 1926. The combined company was still small, but in 1932 it introduced a new Datsun line, a small car with a 500cc engine, which marked the beginning of regular, continuous production of motor vehicles carrying the Datsun name.
In 1933, the DAT Jidosha Seizo Company underwent a reorganization and a year after that was renamed Nissan Motor Company, Ltd. (Japan Industries), with a capital of 10 million yen. Between then and 1938, when passenger car production stopped, Nissan made its first standard-size automobiles, introduced mass-production techniques, and shipped out its first few exports.