Lot #24 is a relatively nondescript 1977 280Z, wearing its original "federal" bumpers and a set of color-matched aftermarket 80's-era alloy wheels.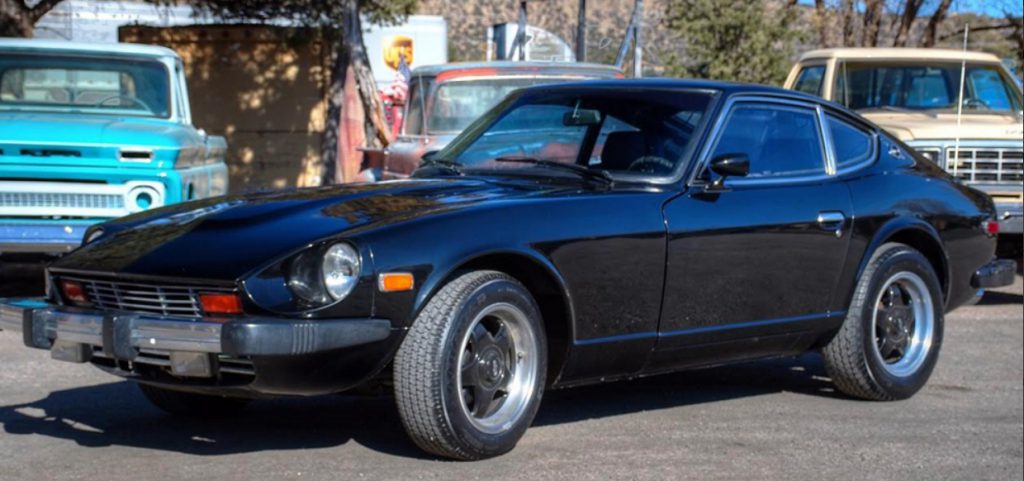 The badly-swirled black paint desperately needed a professional cut and polish, and the fuel injection system appears to have been ditched in favor of a set of triple Webers, which most early Z fans will view as an improvement. In the "not an improvement" category: The faux braided steel hose covers that appeared to be a lazy afterthought.
Click to view: Lot #24, 1977 Datsun 280Z
Aftermarket seats and speaker holes in the door panels won't present a "authenticity" issue for this car for another 10 years. After all, comfort is king, and S30 seats are notoriously uncomfortable for certain body types – and you've gotta have tunes, right? A maladjusted parking brake would have been an easily-tended detail for this car.
All in all, a handsome car from 20 feet away, and a good driver-status Z that one could take to a local meet without apologies. This one won't grace the grounds at JCCS, but it looks like it'd handle a canyon cruise without incident.
We're going to give the edge to the seller on this one: Sold at $14,850.00.
The second Datsun at Barrett-Jackson 2018: A 1977 280Z Custom Coupe.